Gardeners working in Pho Tho-Ba Bo flower village in Can Tho are gearing up to launch a range of beautiful flower pots to the domestic market to meet the increasing demand for the Lunar New Year or Tet.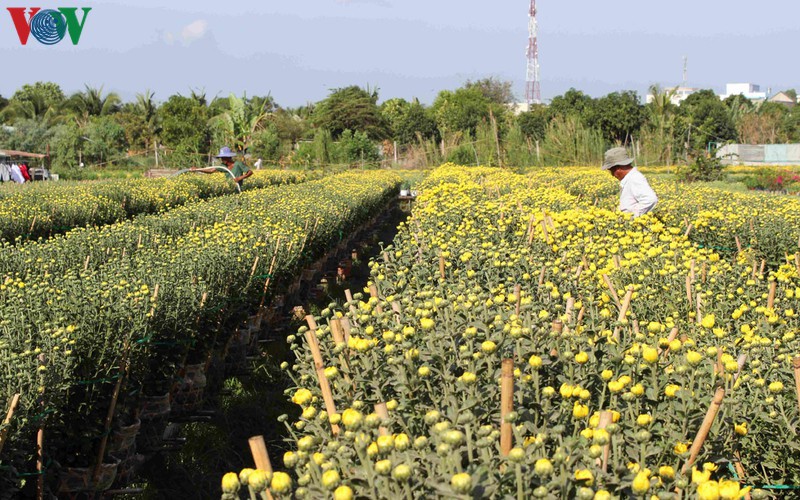 As the largest flower village in Can Tho, Pho Tho-Ba Bo flower village is poised to put a total of 320,000 flower pots on sale in local markets ahead of Tet.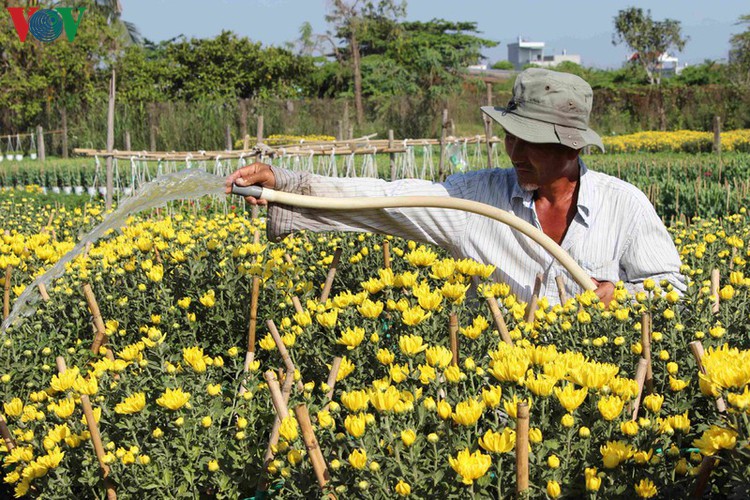 Many of the village's growers have been busy giving special care to the flower pots.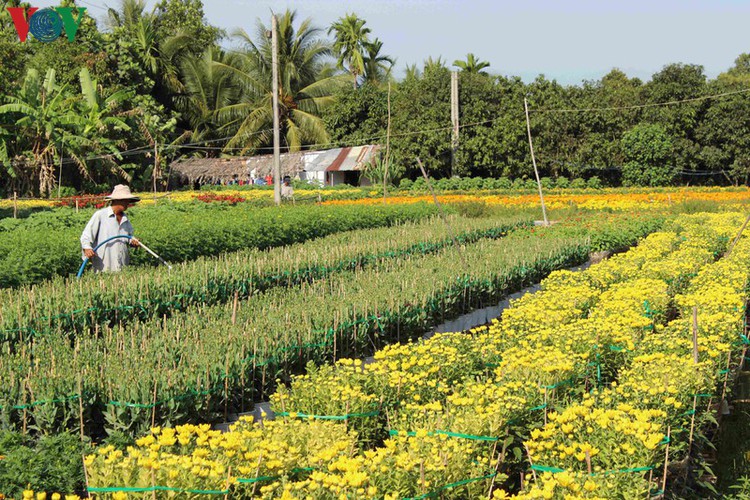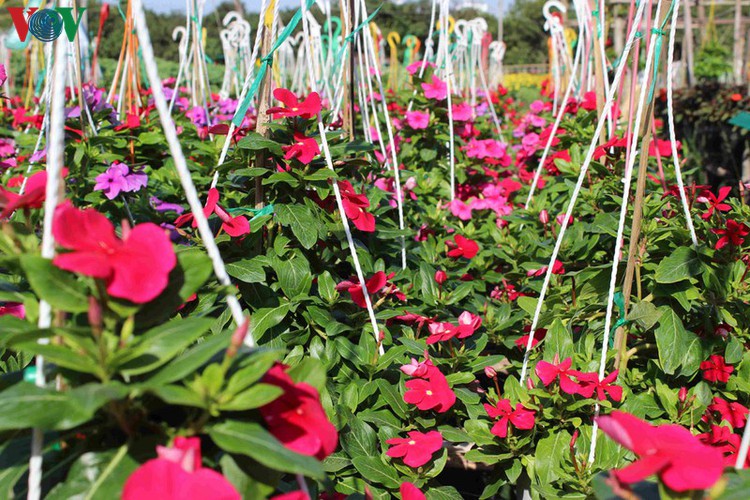 Can Tho and neighbouring provinces are big consumers of flowers in the lead up to Tet.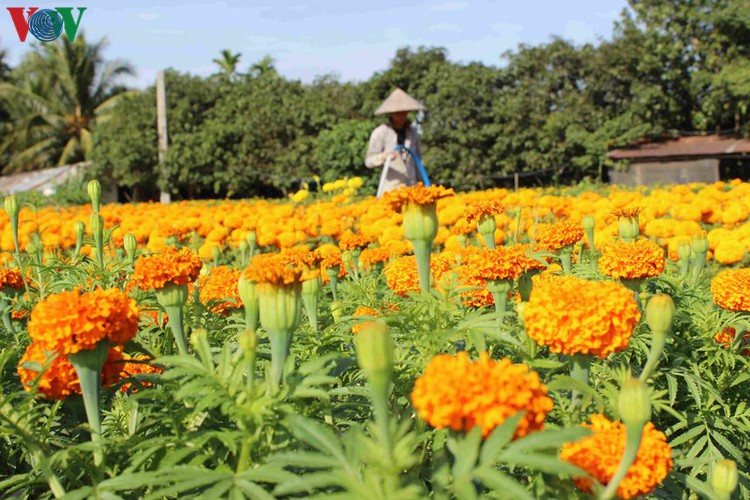 With the festive period looming, it is vital that the growers water the flowers twice a day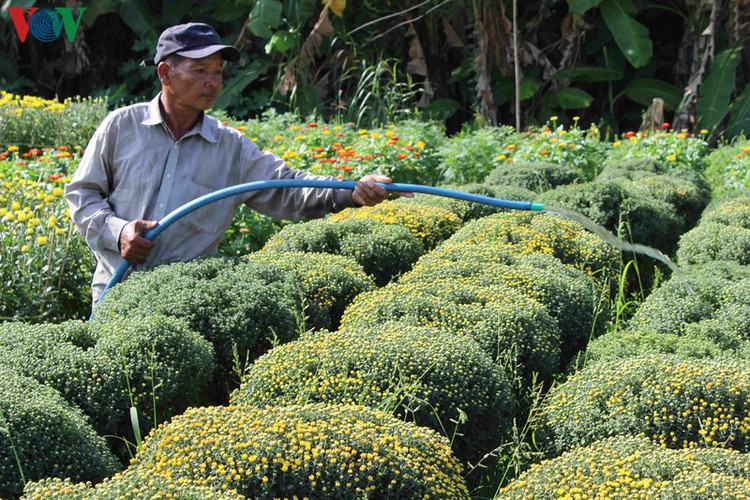 A local resident notes that his family has plans to sell 2,000 pots to local markets with each one featuring a variation of different flowers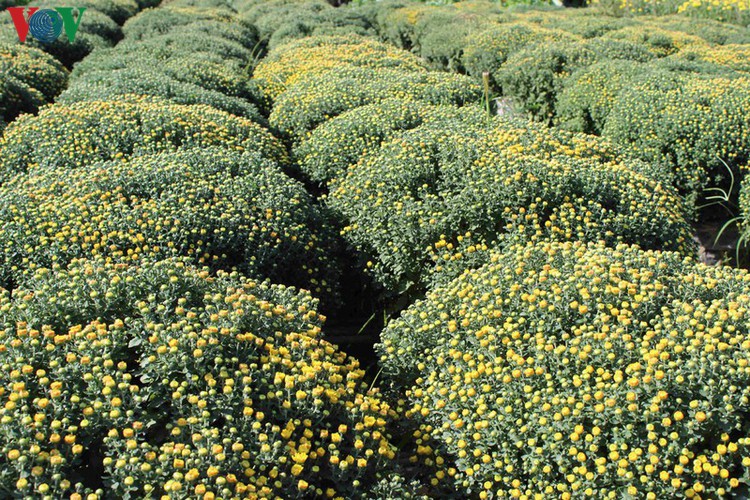 As the festive period draws closer the price of flowers is currently higher than in previous years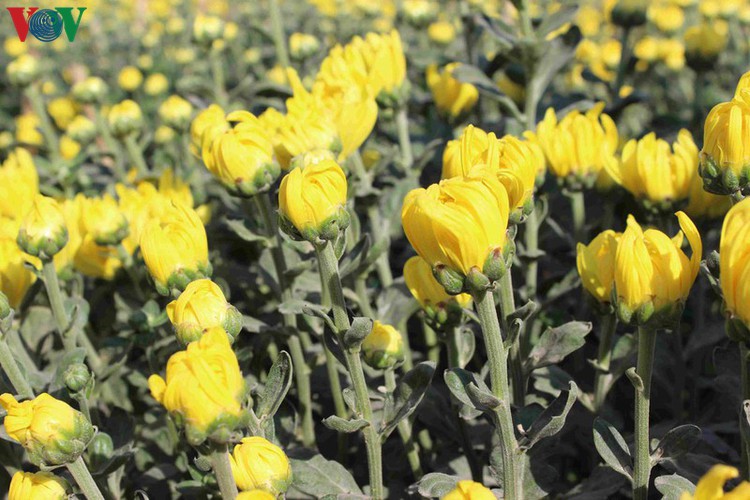 Growers share their delight as they earn greater profits from selling flowers around Tet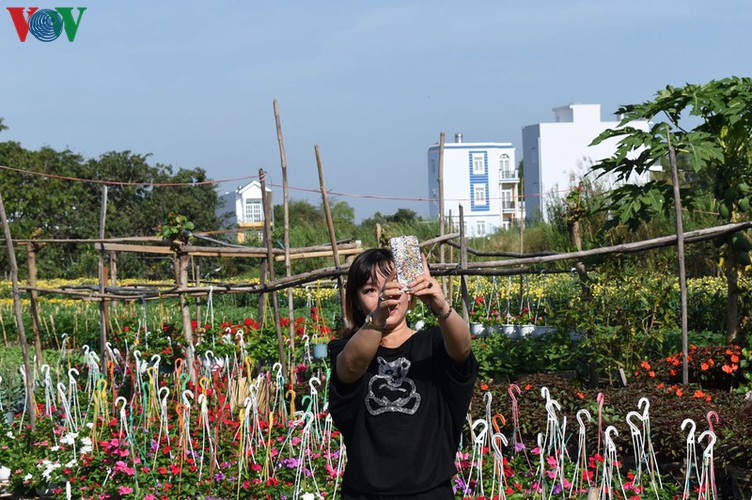 This time of year sees new types of flowers planted by gardeners as a means of meeting the demands of consumers.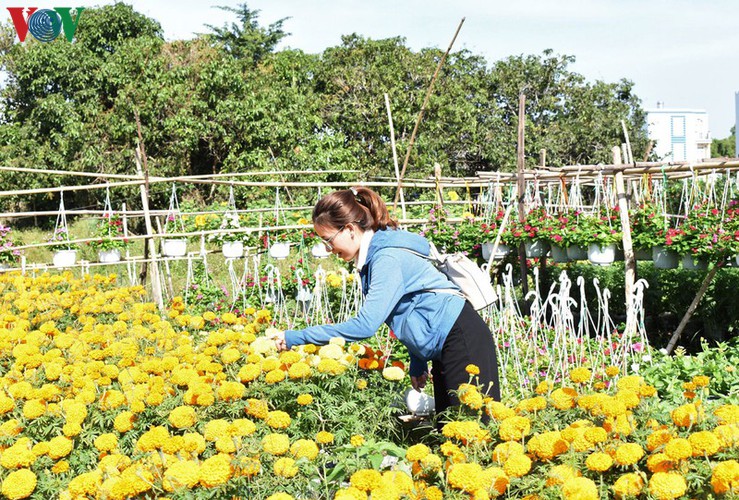 Flower gardeners can be seen bustling with people who come to purchase products and take beautiful photos alongside the flowers.
VOV