A photo collection of pregnant children aimed to raise people's awareness about child sexual abuse has stirred the public controversy after they are published on social networks.
The photo collection is a part of a non-profit project by an institute in Hanoi which specialises in providing soft skills for children.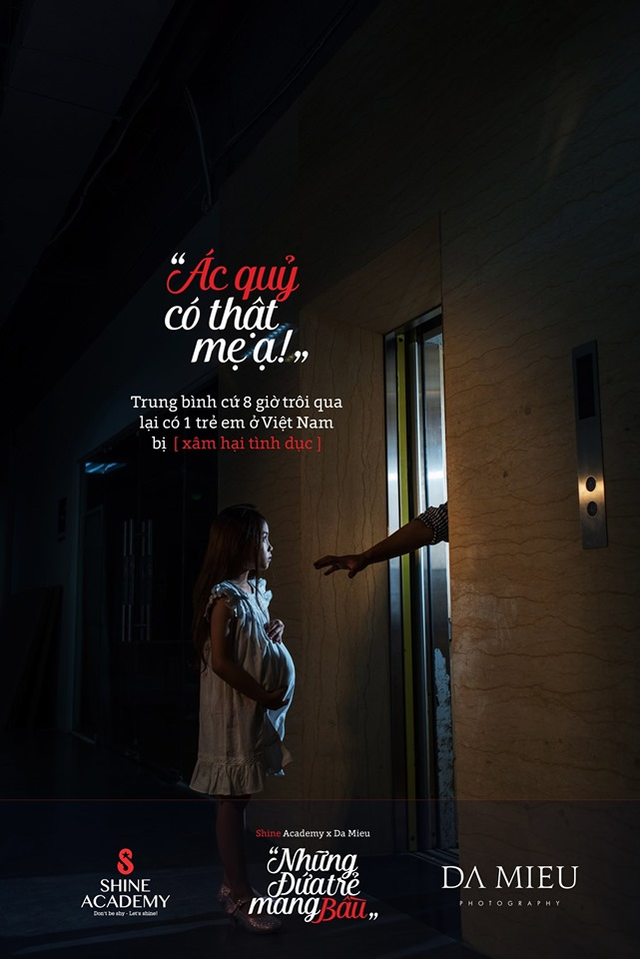 "The devil is real, mum"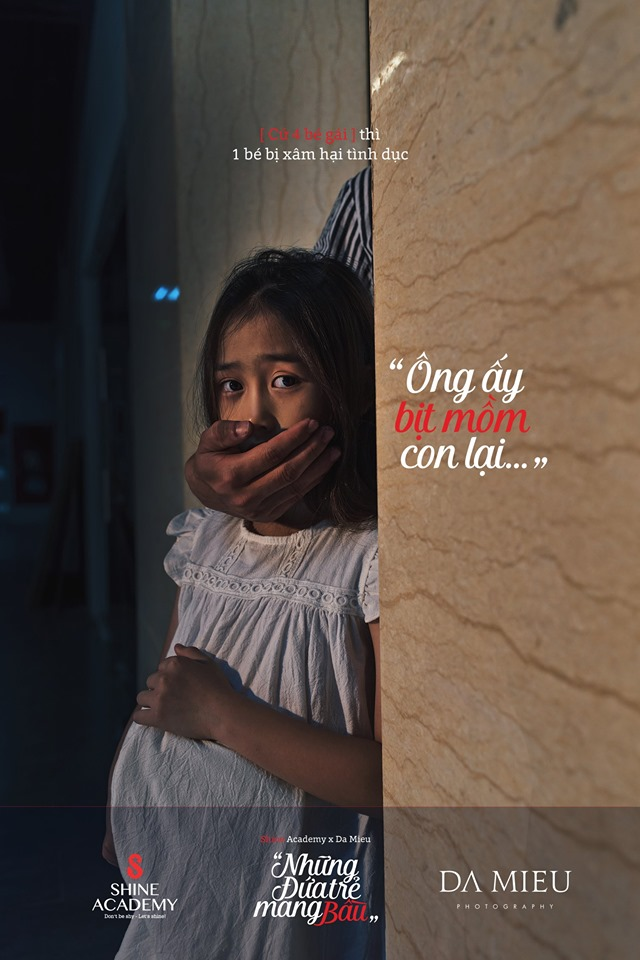 "Because you're too busy, I didn't dare to tell you"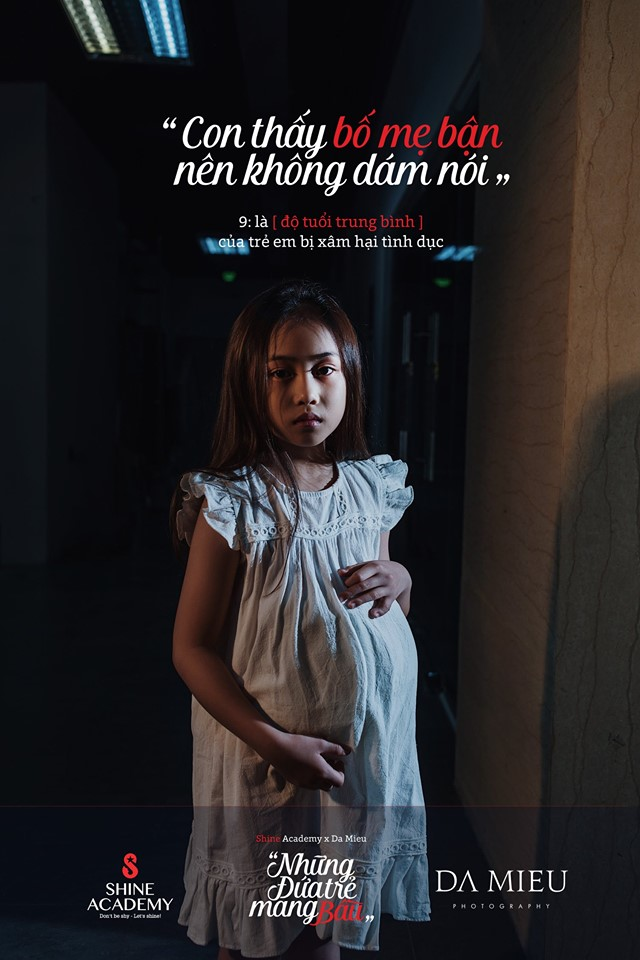 What's inside my tummy, Mum?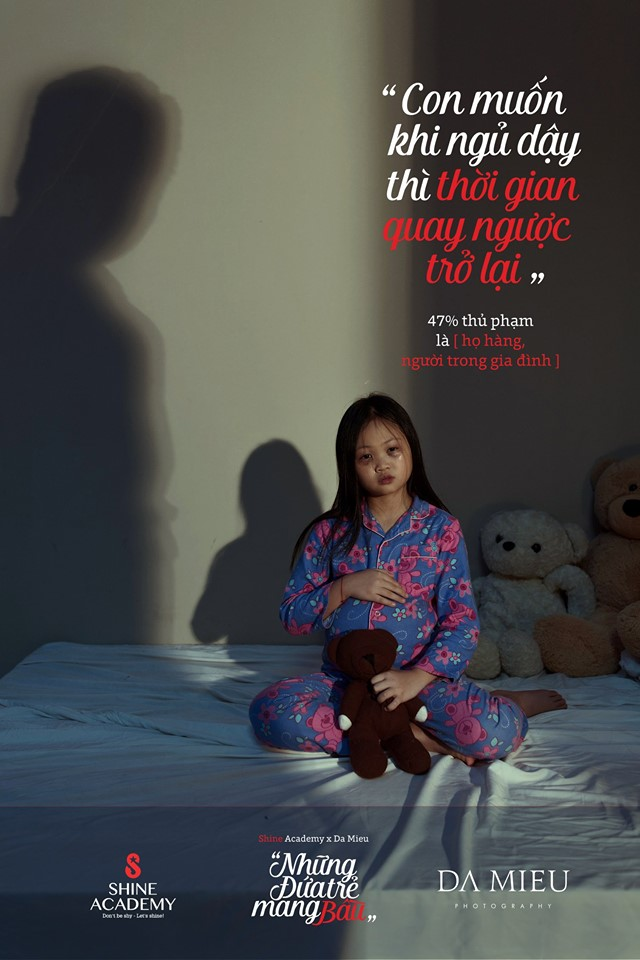 "He said It's OK, but I feel pain"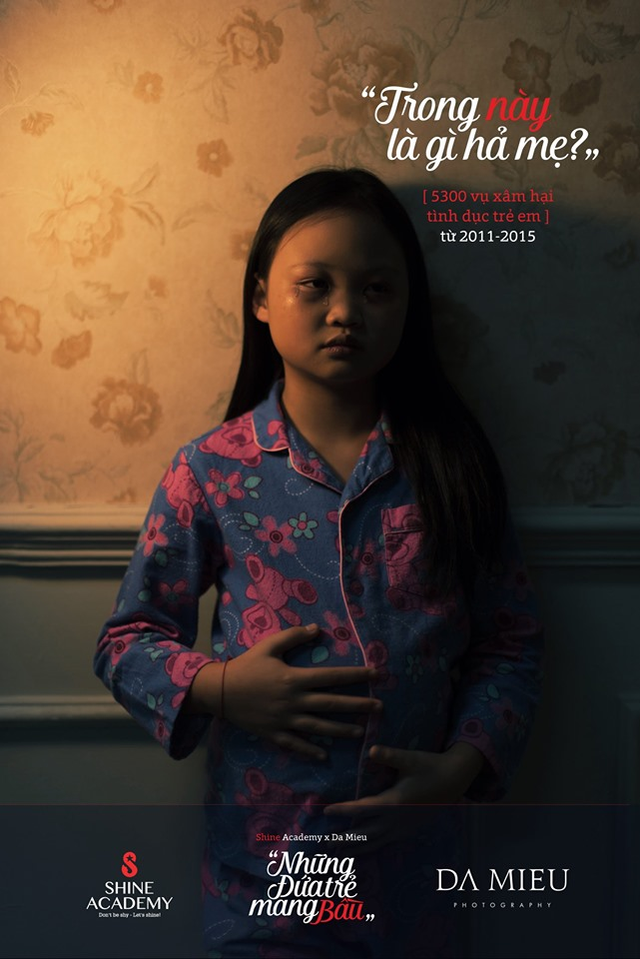 "I am ashamed of what my friends think about me"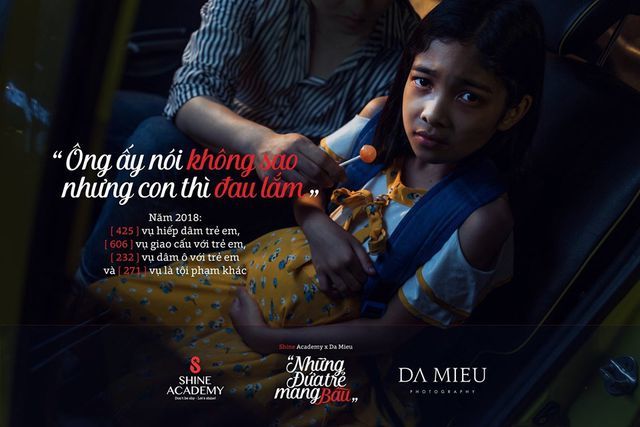 Four little girls who are students of the academy were invited to join the project with their parents' consent. They played victims aged 8-12 who become pregnant after the assault.
The photos call for people to seek solutions to prevent and control children sexual abuse and in protecting them. After being shared on the social network, the photos have drawn differing opinions.
Many people supported the works, saying that they should be disseminated to improve the public's awareness of protecting children from sexual abuse.
However, lots of other people said that they were really obsessed by the photos which look like scenes from thriller films.
"If I had a daughter, I would not allow her to play victims in the photos despite being paid much money. I wouldn't share them," Huynh Mai An Dong in HCM City.
Nhu Quynh, a student in HCM City, said that the project's meaning was good, but the ways the photos should have been shown in a better way. According to Quynh, the children should have worn a mask.
Meanwhile, people also said that sexual abuse could cause other problems for children, not only pregnancy. Dtinews