A national campaign to prevent excessive plastic waste was launched in Hanoi on June 9 with Prime Minister Nguyen Xuan Phuc in attendance.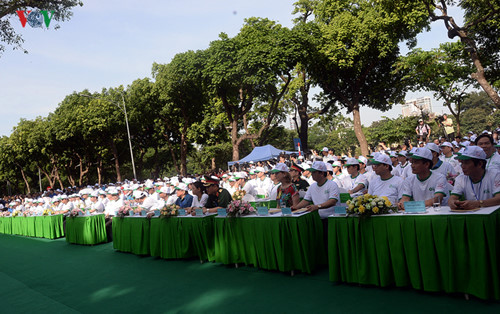 The campaign has been organised by the Ministry of Natural Resources and Environment, the Hanoi municipal People's Committee, and the Ho Chi Minh Communist Youth Union.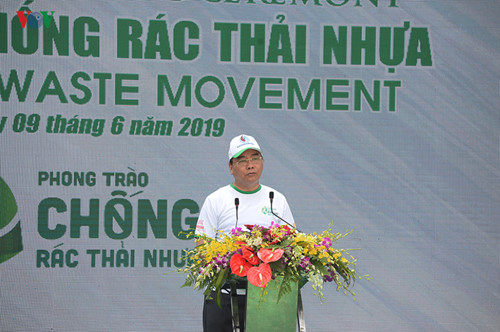 In his speech at the launching ceremony, PM Phuc said that as many as 13 million tonnes of plastic is discharged into the oceans each year. As a result, it has had a negative impact on the environment, people's health, and the sustainable development of each nation.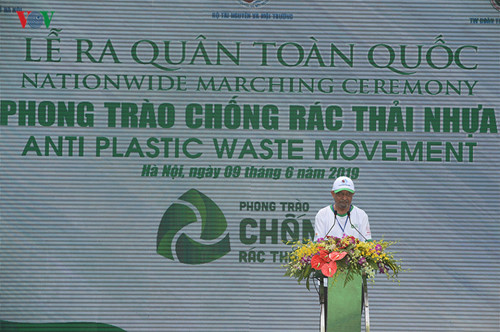 Kamal Malhotra, UN Resident Coordinator in Vietnam, addresses the audience during the event.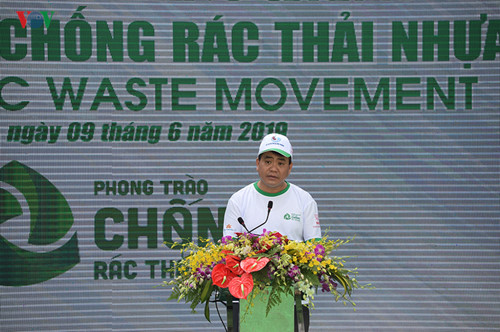 Nguyen Duc Chung, chairman of the Hanoi municipal People's Committee,  calls for great efforts to raise public awareness and get more people involved in the drive to combat plastic waste.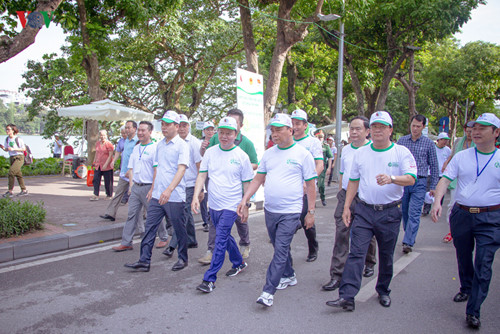 Following the ceremony, PM Phuc is joined by delegates for a march with calls being made to get the public involved in the fight against plastic waste.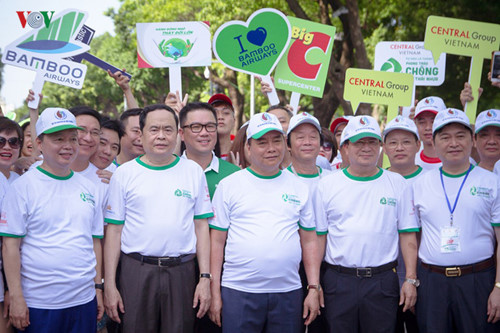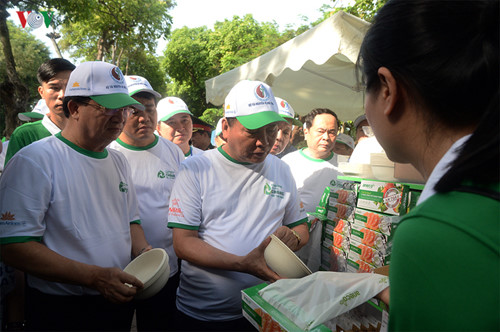 The government leader paid a visit to booths that displayed environmentally friendly products.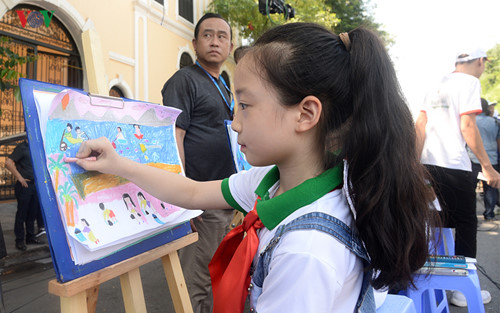 A painting exhibition featuring pieces on environmental protection takes place after the launching ceremony.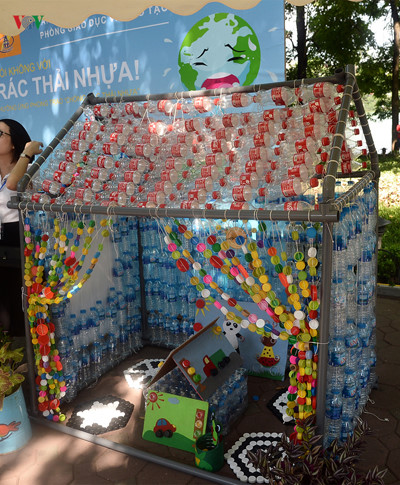 An exhibition showcasing sculptures made of recycled plastic displays excessive plastic waste.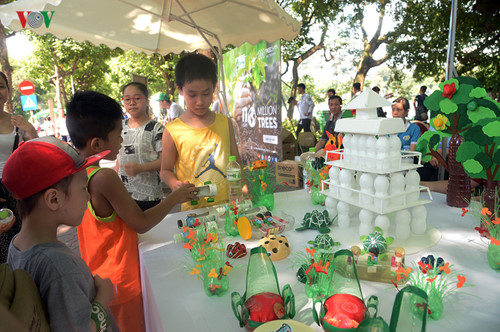 Children enjoy seeing the recycled products.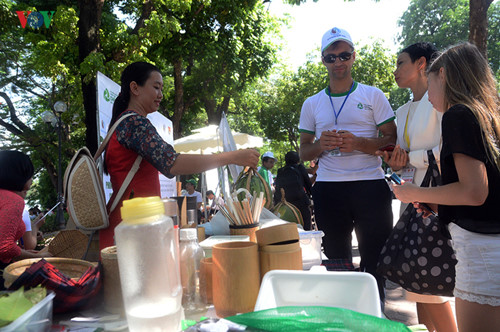 Foreign visitors were also keen to see the interesting recycled products on show.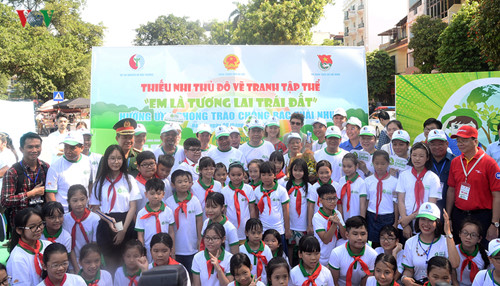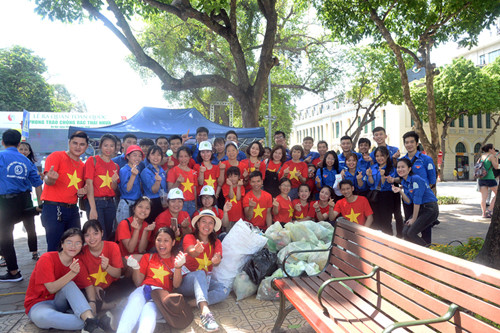 Volunteers spend time clearing plastic waste following the launching ceremony.
VOV