Football fans in Hanoi partied long into the night after Vietnam's first-ever Southeast Asian Games gold medal following an emphatic 3-0 win over Indonesia on December 10.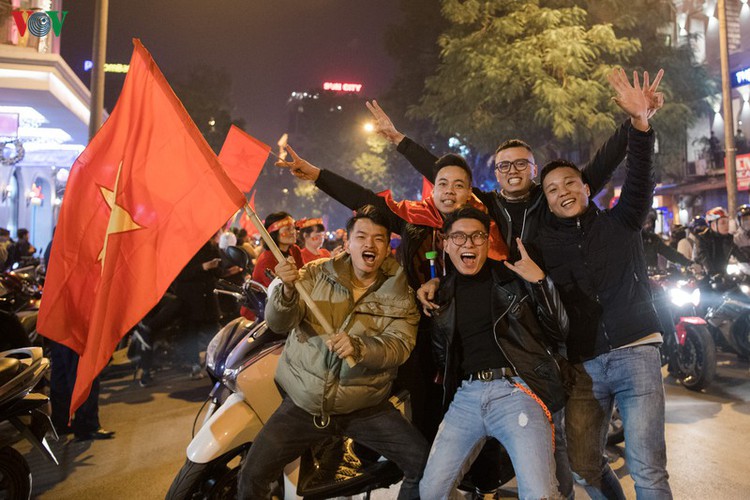 Immediately following the final whistle, Hanoians flooded the streets of the capital to celebrate the victory of the Vietnamese men's football team over their rivals Indonesia during the final of the SEA Games.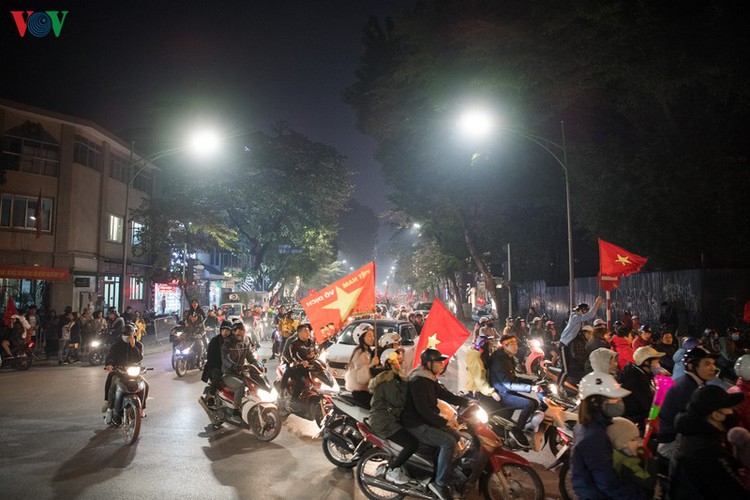 The win represents the first time that the Vietnamese men have won a gold medal in the men's football event in the history of the SEA Games.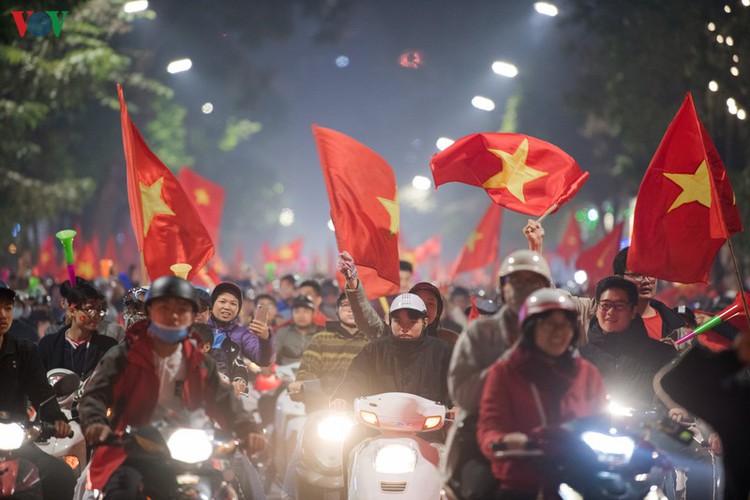 Joyous crowds of football fans share their joy in the streets of Hanoi as they celebrate the victory.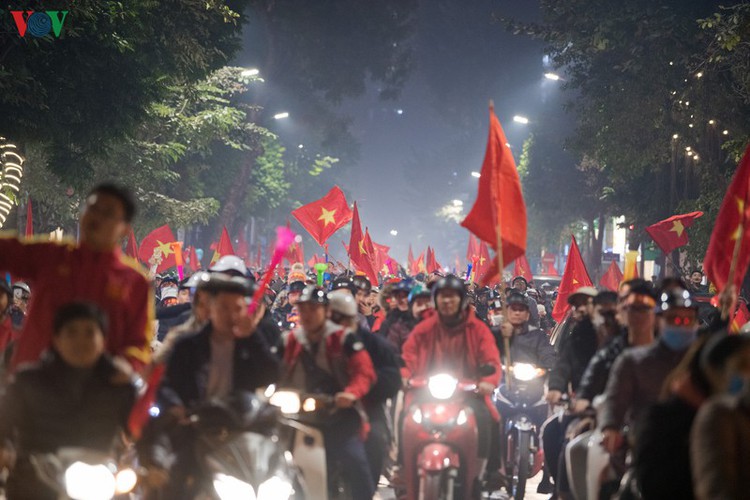 Hue, Ba Trieu, Hai Ba Trung, Phan Chu Trinh, and Trang Tien streets are all packed with masses of football fans.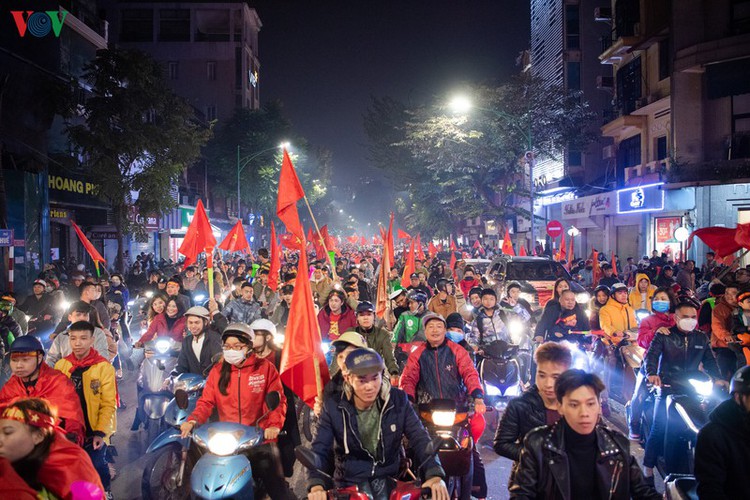 Football fans pictured on Hue street as they cheer the Vietnamese win.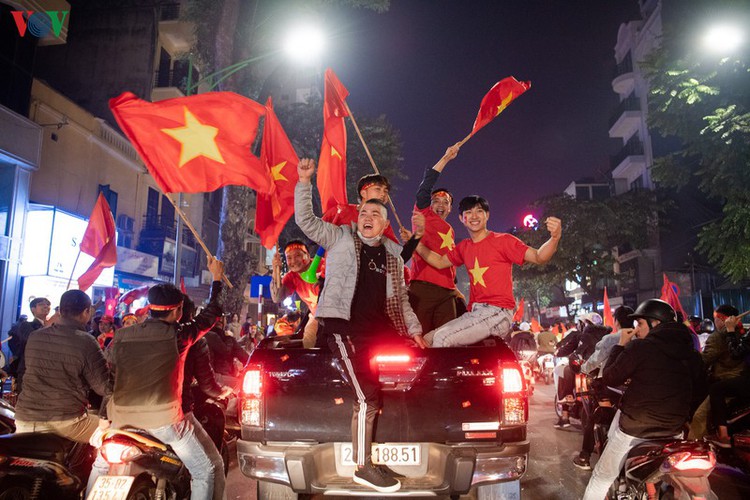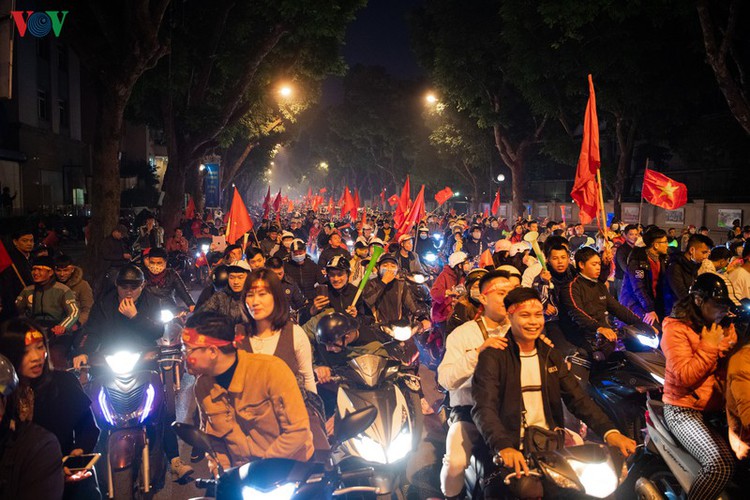 Many young people enjoy taking part in the celebrations.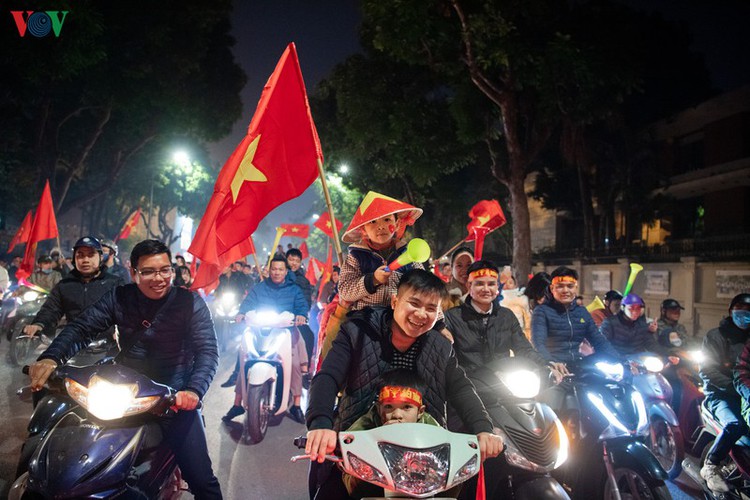 Plenty of parents took their children along to share in the joyous occasion.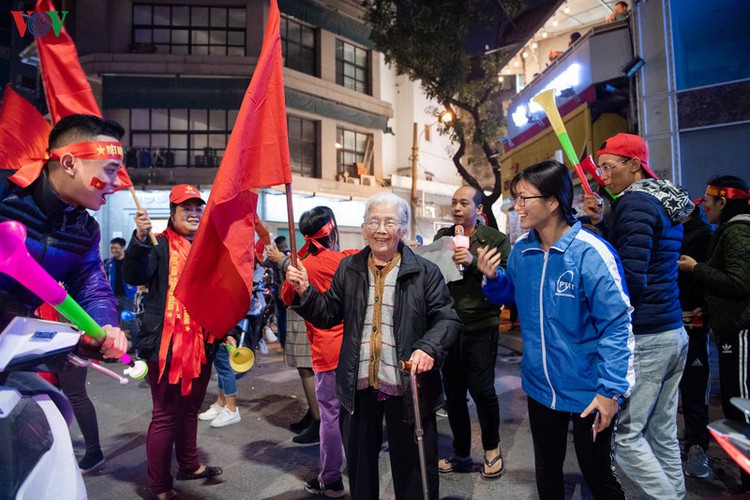 An elderly person waves the national flag with pride, much to the delight of passers-by.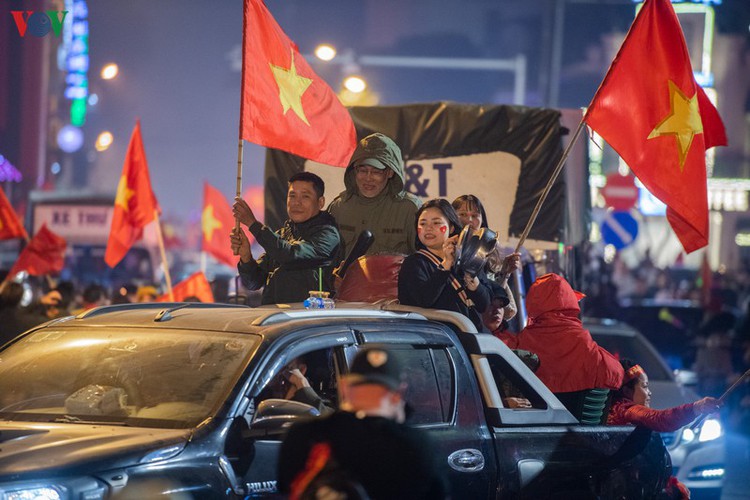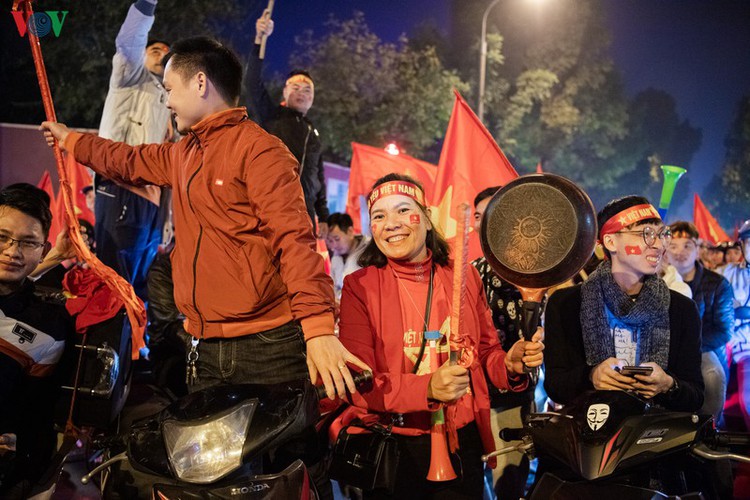 Local people use things such as pots and pans to express their happiness.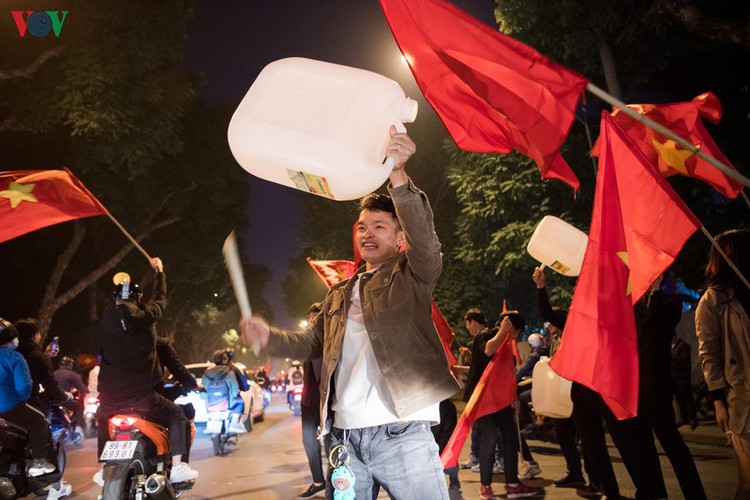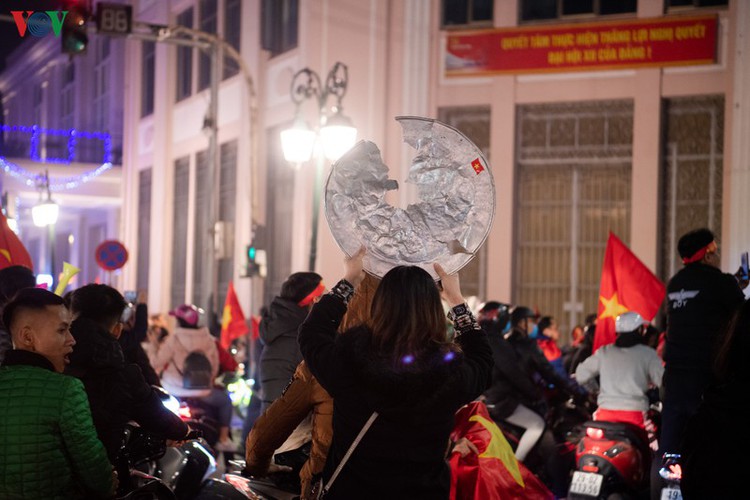 One fan's enthusiasm proves to be too much as a tray is broken during the celebrations.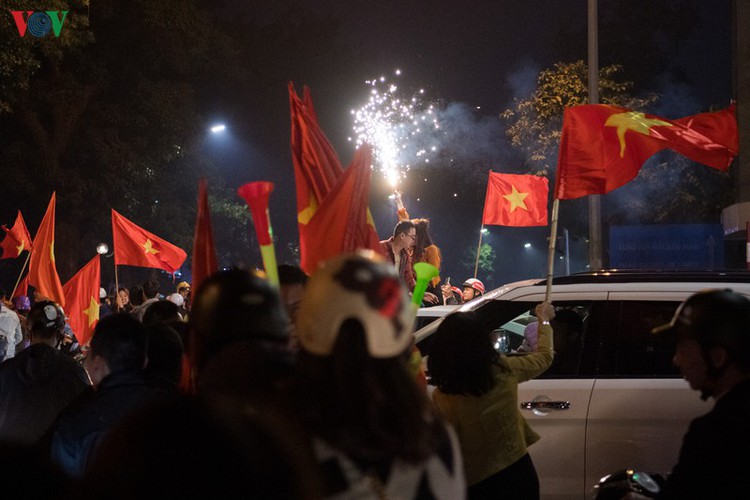 Flares could be seen lighting the streets of Hanoi.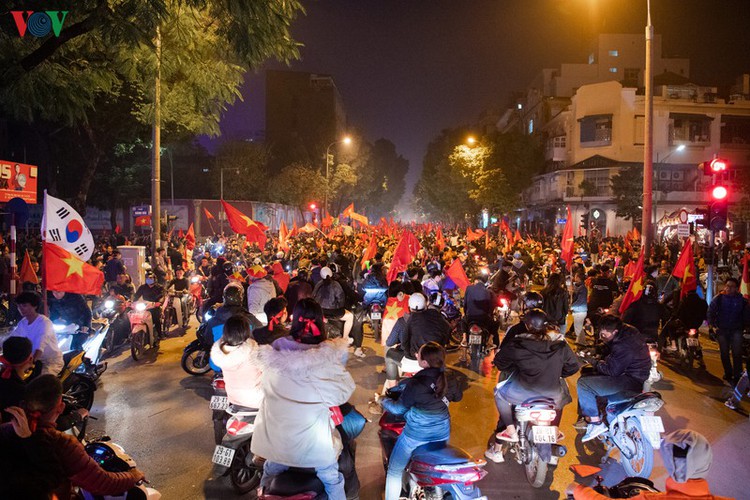 The success of both the women's and men's football teams has proven to be a historic moment in the country's participation at the SEA Games.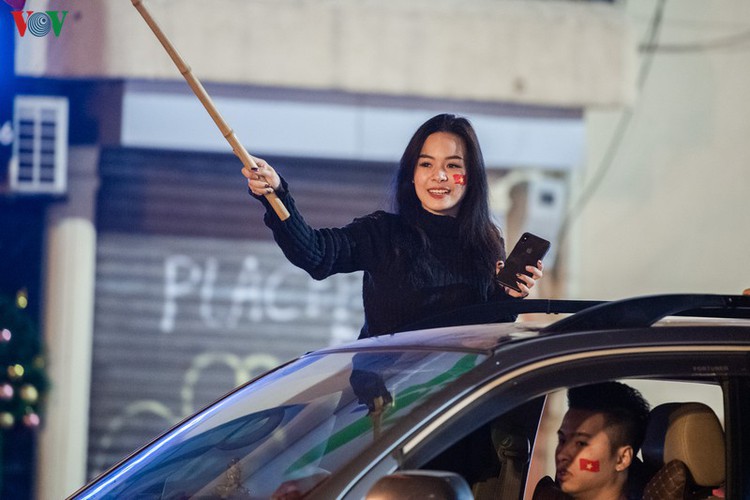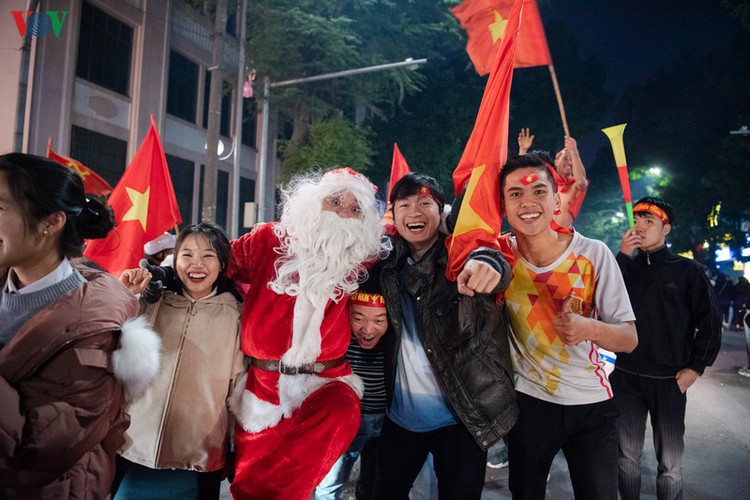 Much of the celebrations throughout Hanoi lasted until past midnight.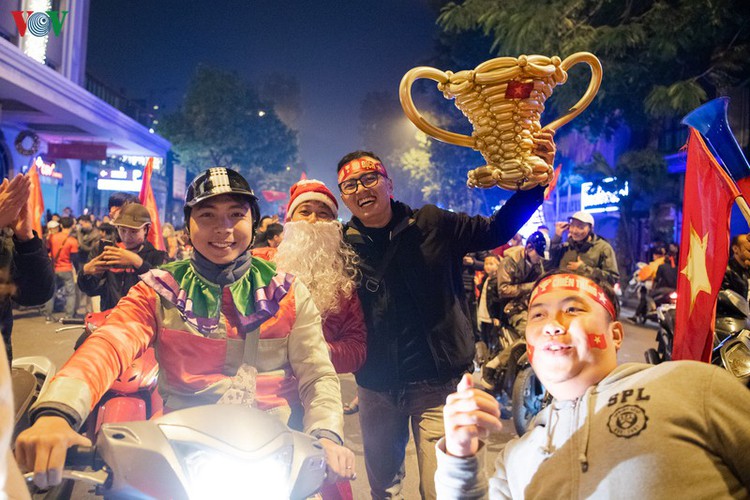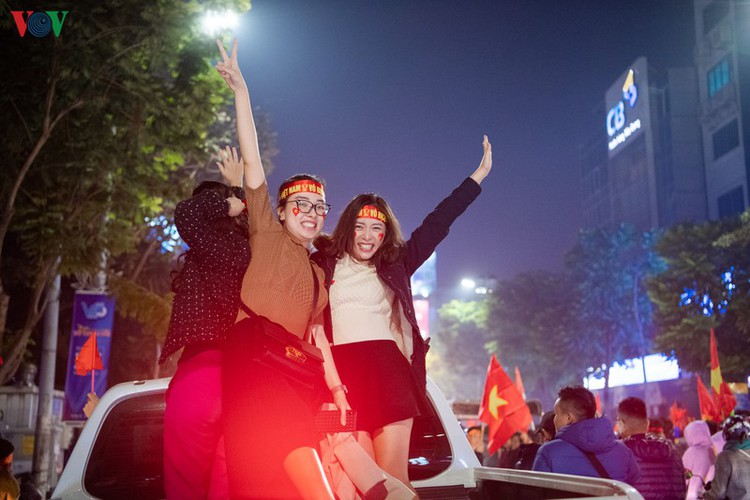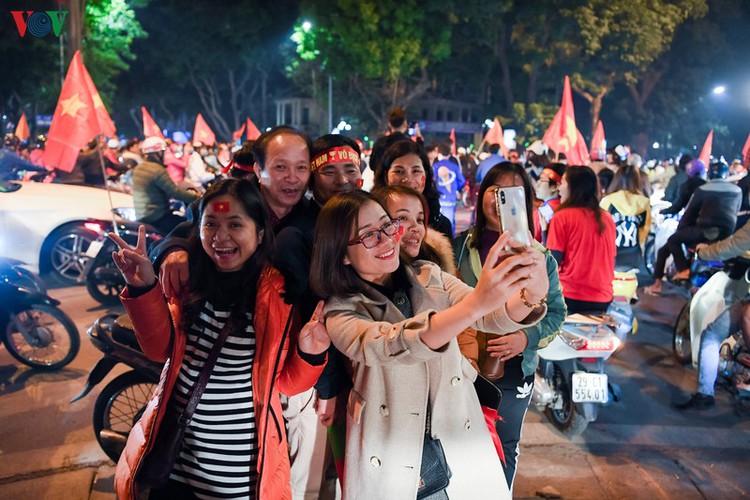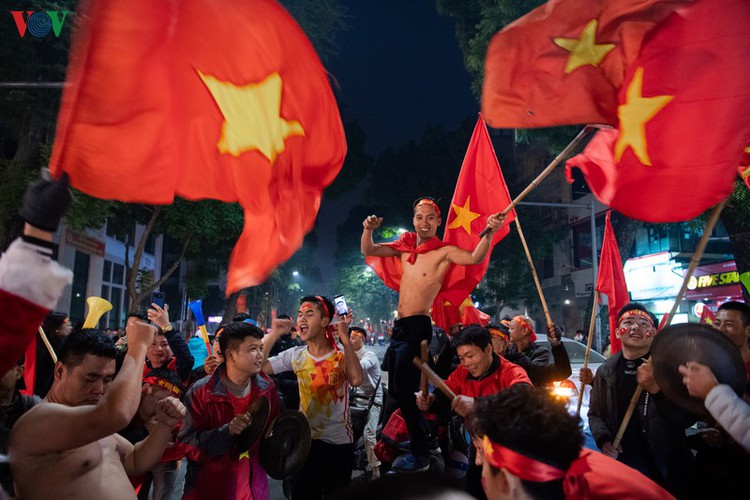 Even by midnight Hai Ba Trung street remains crowded.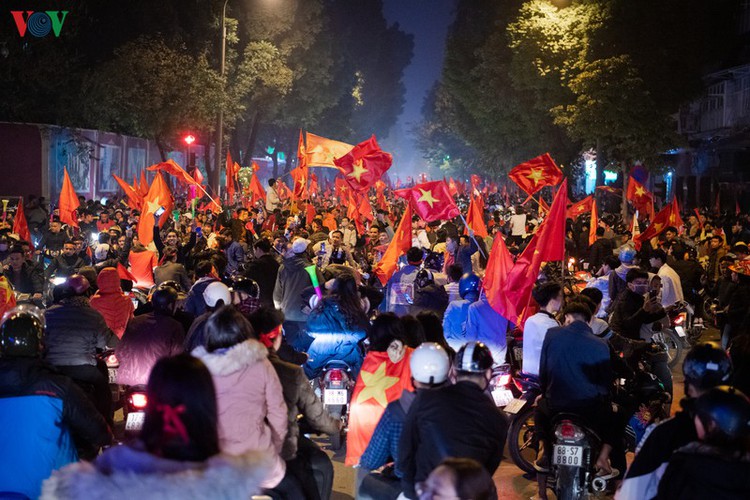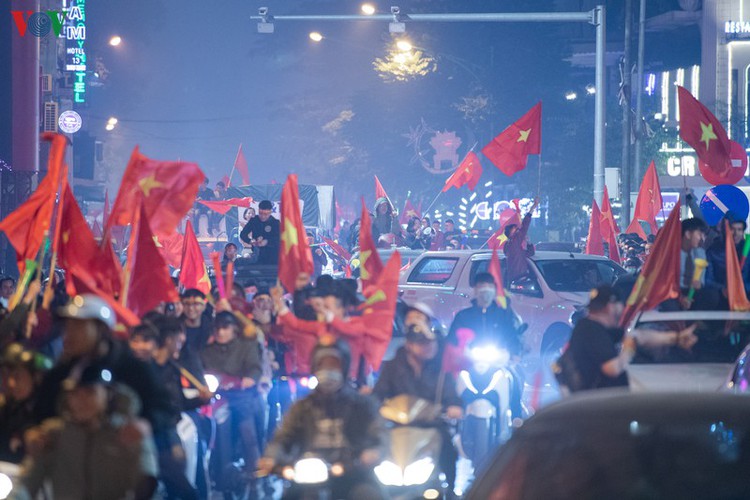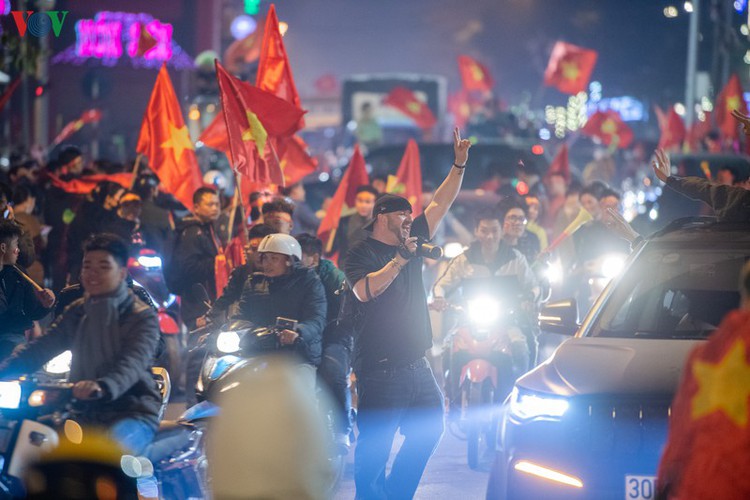 A foreigner appears to be delighted at the excitement of the local people.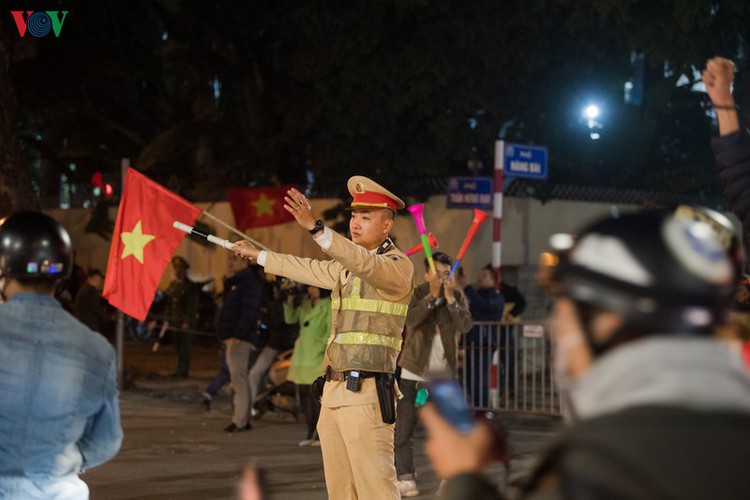 Policemen throughout the capital have a busy night as they try to reduce traffic congestion.
VOV