A street carnival held on the streets of Da Nang during the international fireworks festival on June 9 saw thousands of local people and tourists enjoy the enthusiastic displays on show.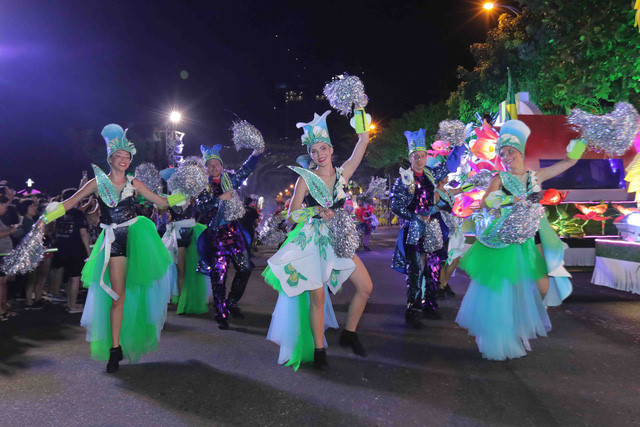 The street carnivals are taking place every Sunday between 7pm and 9:30pm from June 2 to July 7 as part of the Da Nang International Fireworks Festival (DIFF) 2019.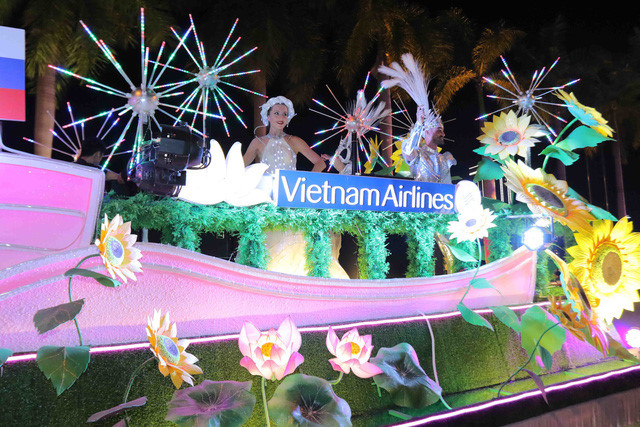 The carnival features four flower carriages that each have a unique design. They have been inspired by flowers from the eight countries that are taking part in the DIFF.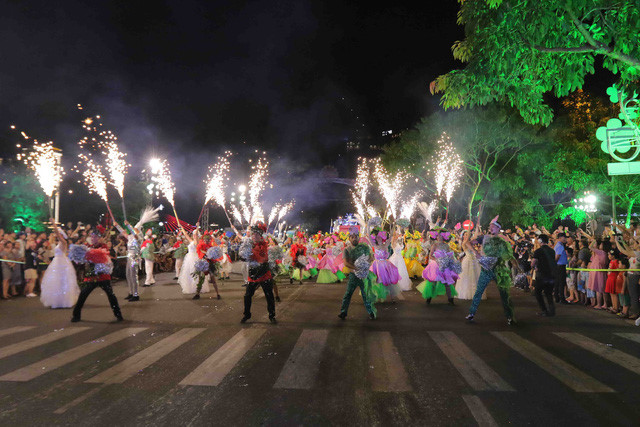 International dancers and flower carriages take part in the parade on Bach Dang street.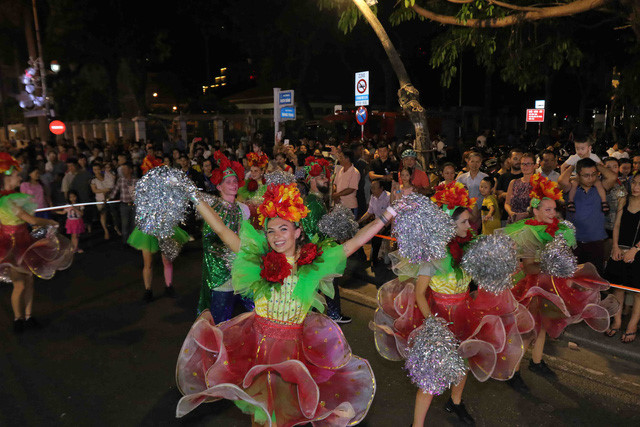 The scale of the street carnival is huge with 80 international dancers taking part.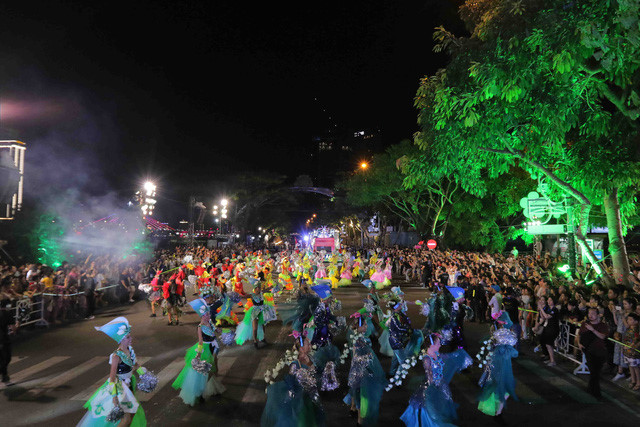 Bands and bodypainting artists put on an impressive display on the main stage on Bach Dang street.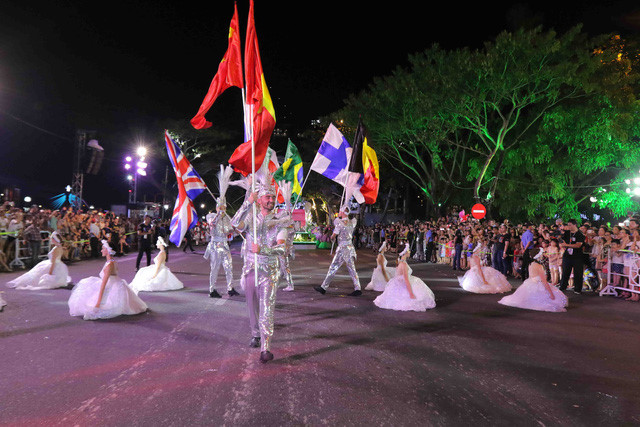 During the DIFF so far artists have put on spectacular displays to thrill onlookers.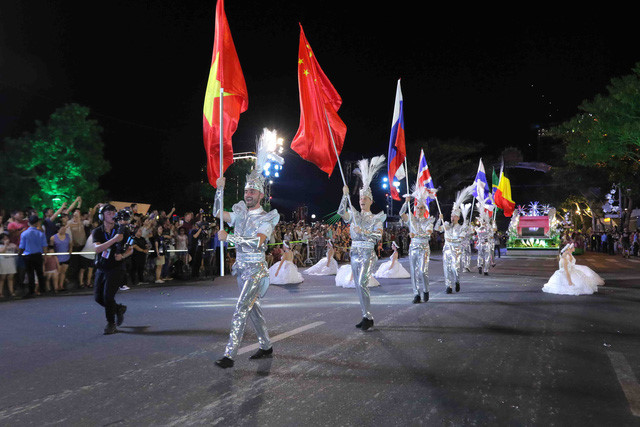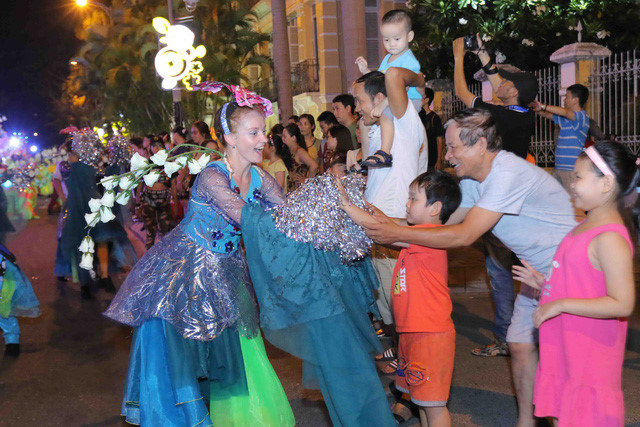 The performance of foreign dancers enthralls watching children.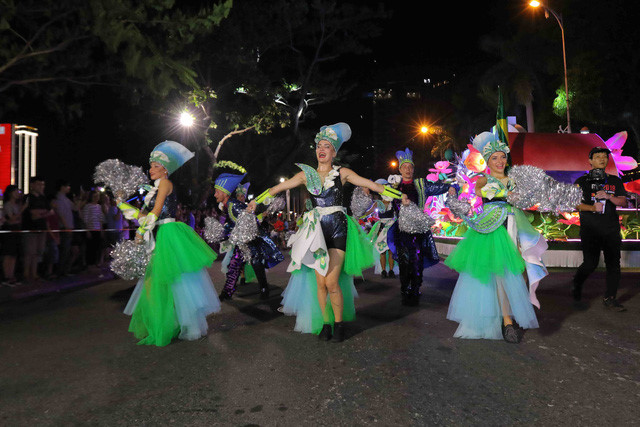 The floral display makes the street carnival appear like a garden full of colourful flowers.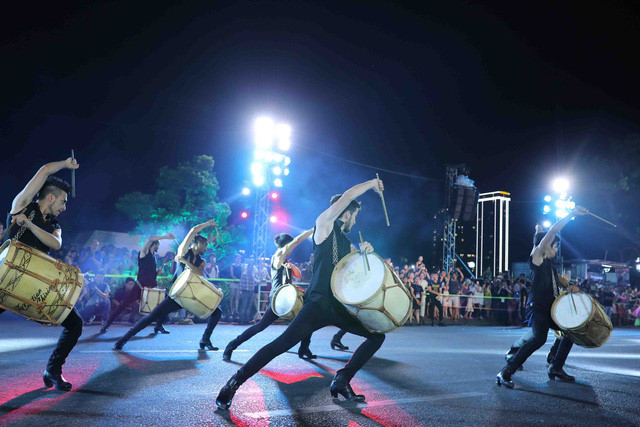 A well-choreographed drum beating performance impresses viewers.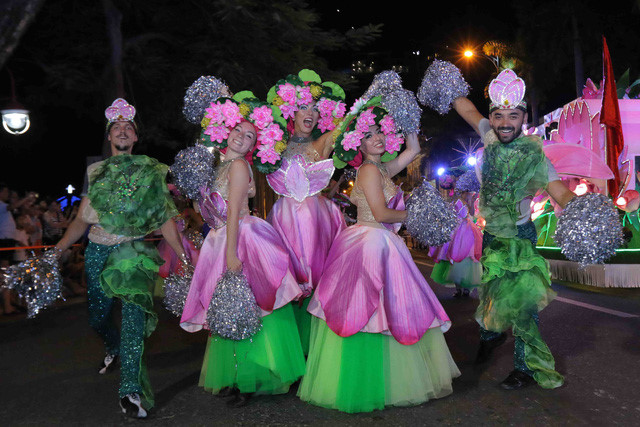 Foreign dancers have brought a festive atmosphere to the annual fireworks display in Danang city.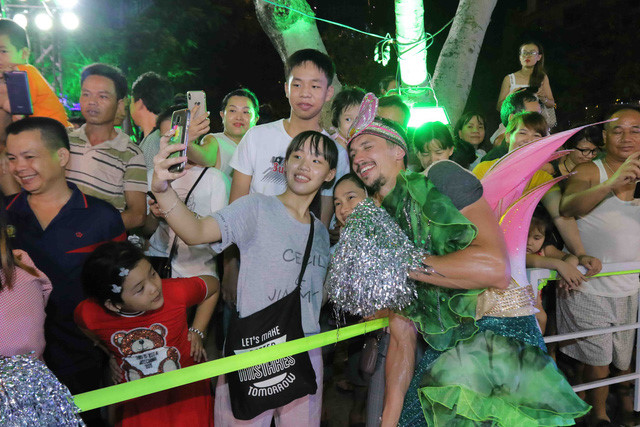 Many visitors were keen to pose for photos alongside the artists.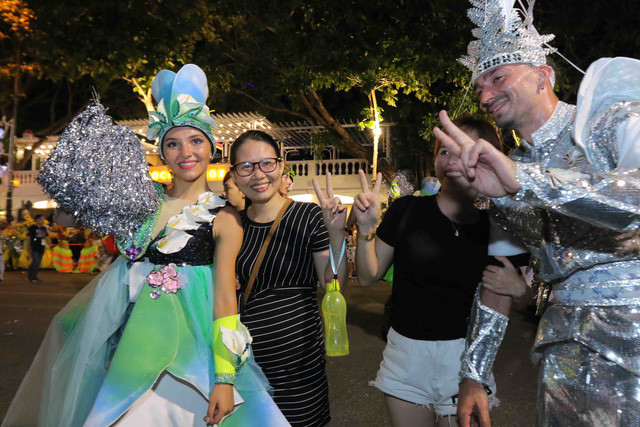 Local people and tourists pose for photos alongside artists to save a memento of the occasion.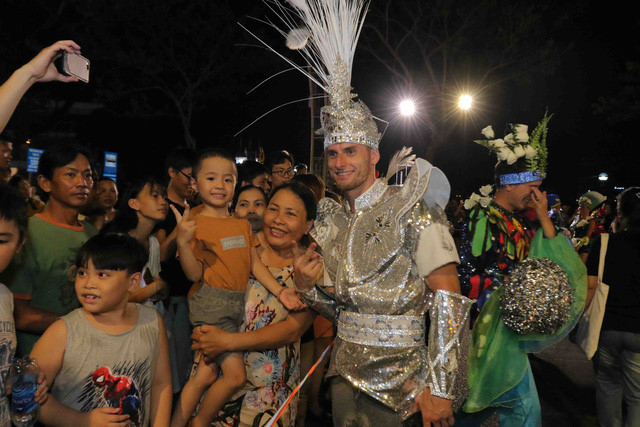 The next street carnival on June 16 will be highly anticipated.
To Quoc/VOV