Located in the peaceful setting of Thanh Thuy Chanh village, Thanh Toan tile-roofed bridge is one of the oldest bridges with the most beautiful architecture in Vietnam.
Hue's charming rural scenery seen in Thanh Toan farming museum
Thanh Toan - 240-year-old tile-roofed bridge in Thua Thien-Hue
Photos of tile-roofed bridges on postage stamps
The bridge is also considered a typical destination to view the peaceful image of Hue.
It is an arch bridge with both sides protected by railings with balconies. In Vietnam, there are still about four to five similar bridges, the most famous one is Chua Cau, also known as the Japanese Bridge or Lai Vien Kieu, in Hoi An. But Thanh Toan bridge is more poetic and peaceful because few people know about it.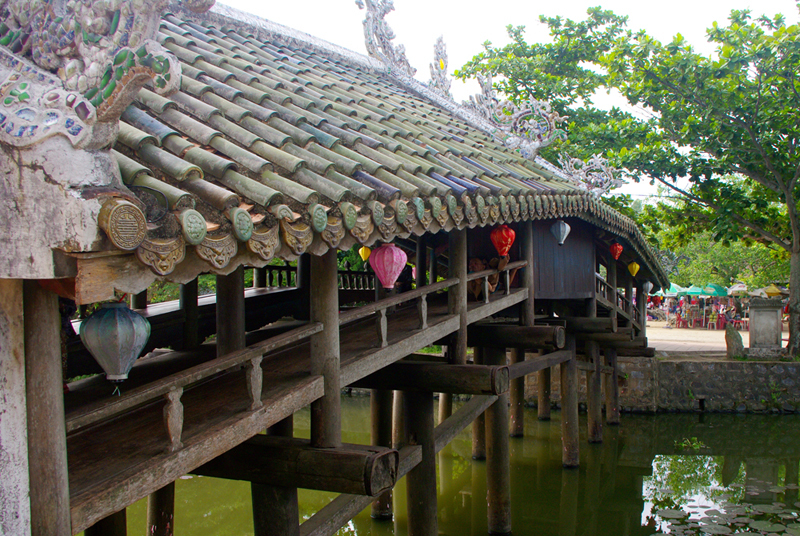 As a very rare wooden bridge, it features the highest artistic value among all the ancient bridges in Vietnam. Thanh Toan bridge was recognised by the Ministry of Culture (now the Ministry of Culture, Sports and Tourism) as a "National cultural relic" in 1990. Thanh Toan wooden bridge is located 8km from Hue city centre, in the area of Thuy Thanh commune, Huong Thuy town.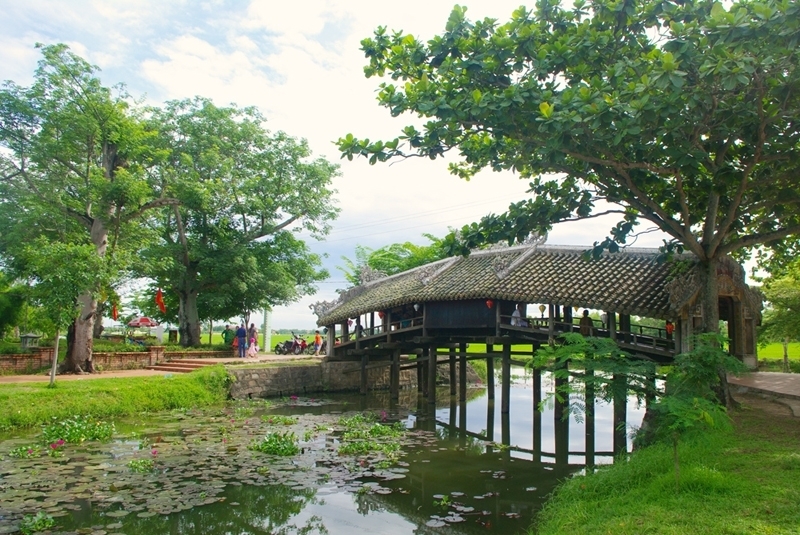 Built over two centuries ago, the bridge was originally 18.75m long and 5.82m wide. Through the imprint of time, floods and war, the bridge has been built and restored many times and its size has shrunk to a length of 16.85 metres and a width of 4.63metres.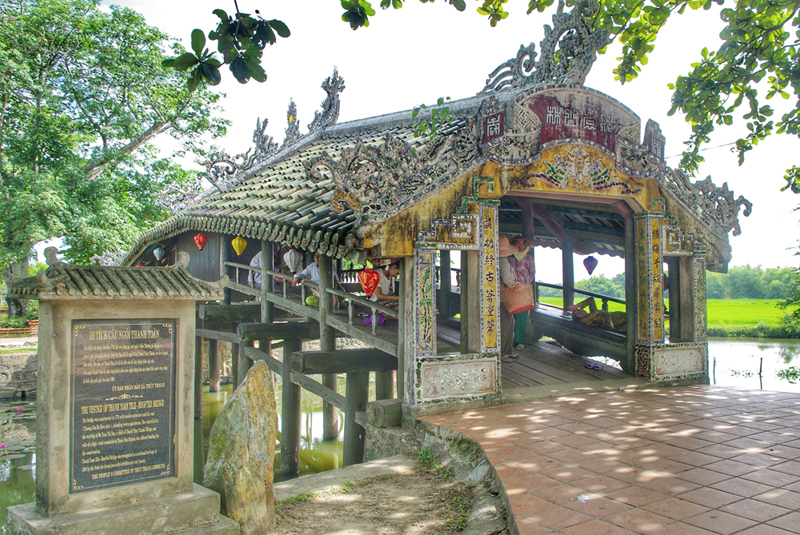 The tile-roofed bridge was built by Tran Thi Dao who was the wife of a great mandarin during the reign of King Le Hien Tong. Its purpose was to facilitate the movement of local inhabitants. The bridge has seven spaces, with the middle space dedicated to the worship of Tran Thi Dao.
Seven spaces like seven rooms of the house, each with two rows of wooden platforms and railings to sit are considered as the most special highlight of Thanh Toan bridge.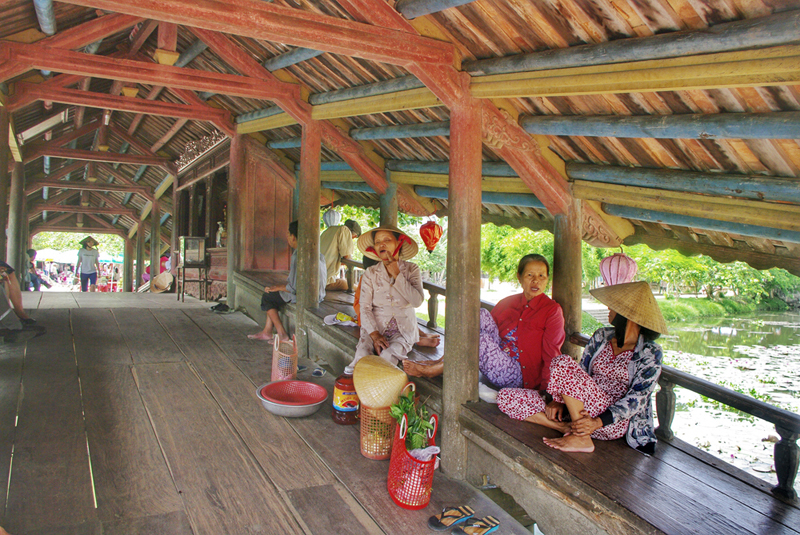 Thanh Toan tile-roof has adhered to the Thanh Thuy Chanh people for so long that it has been saved in folk-song. The tile bridge has become a friend of the old generation here.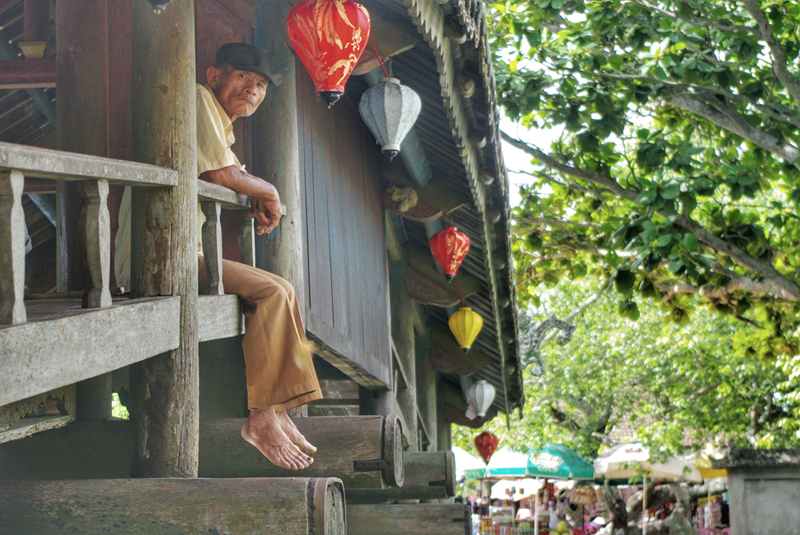 A beautiful countryside picture under the bridge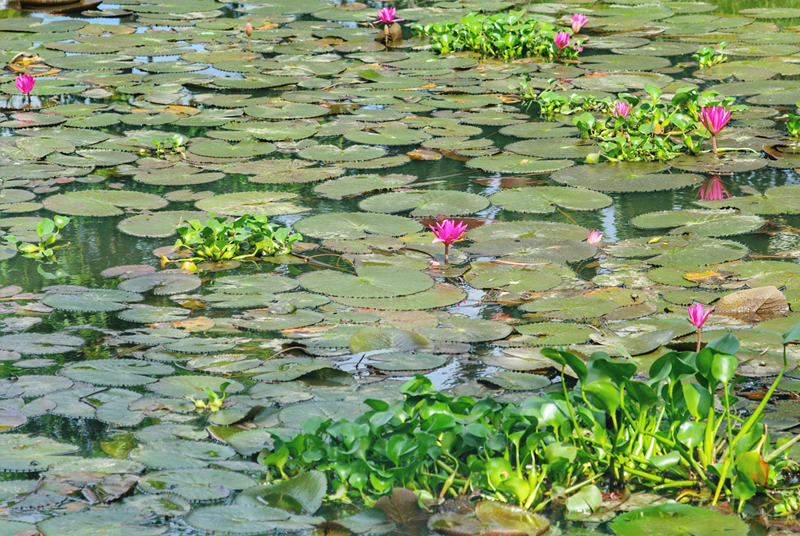 The bridgehead is a large area of land and is often the place where the village festival, community activities and market take place.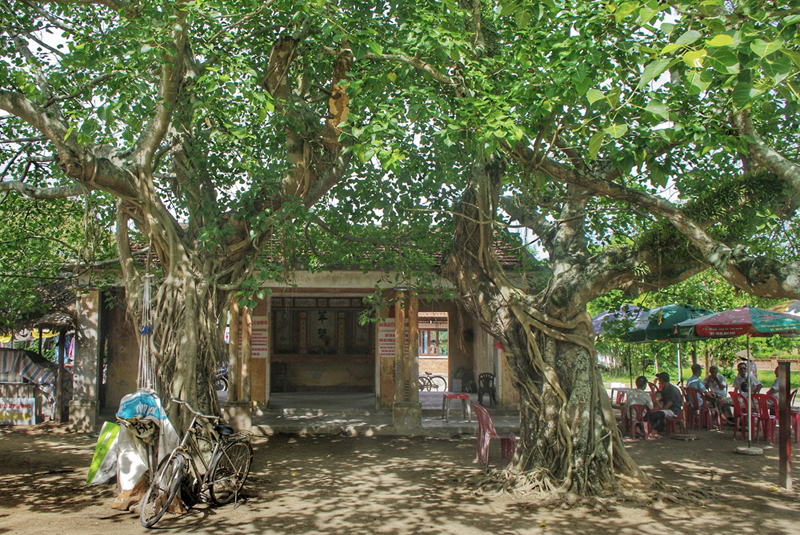 Every two years, Thanh Toan bridge becomes the place to hold the countryside fair. The fair not only attracts domestic tourists but also international tourists, becoming a highlight not to be missed when visiting Hue ancient capital.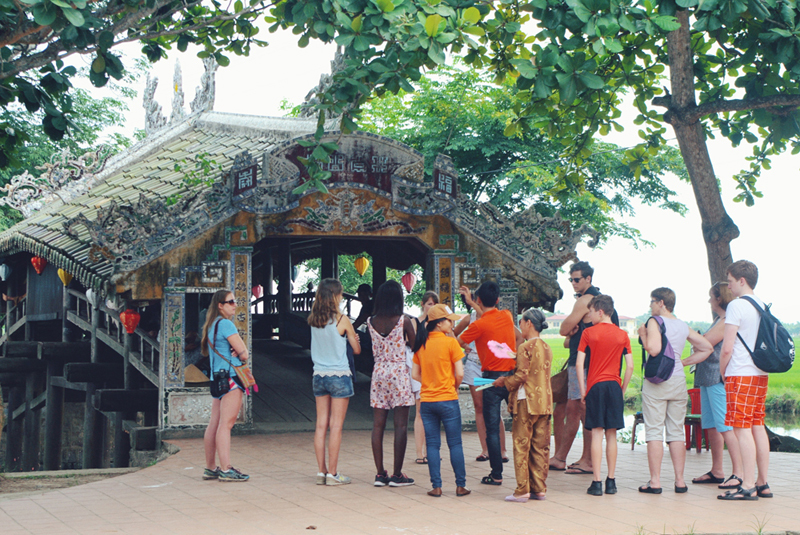 Ha Du
Nhan Dan