As the nation's largest temple, Tam Chuc pagoda in Ha Nam has seen hordes of people flock to the site during the opening days of the Lunar New Year.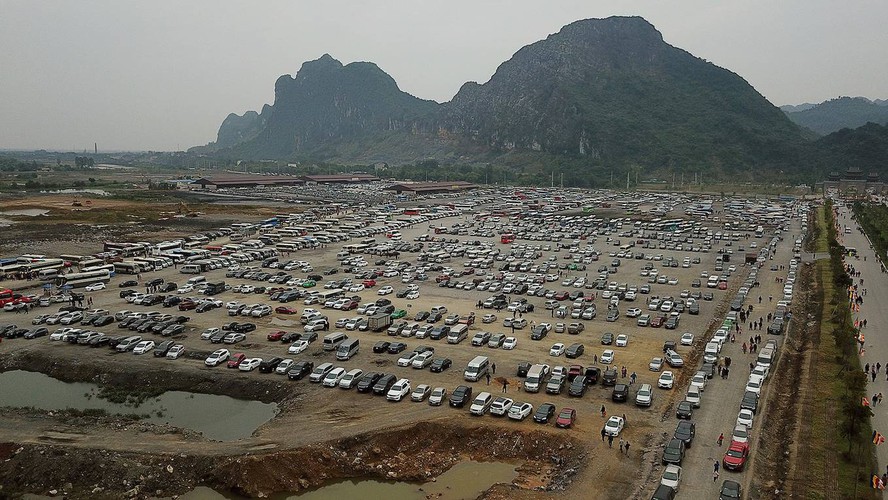 Situated in Ba Sao town of Kha Phong commune in Kim Bang district, Tam Chuc pagoda witnessed over 60,000 people visit the site on January 29
In order to move between the parking area and the temple, visitors are able to travel either by boat or shuttle car. Due to the area's popularity the wharf is constantly crowded with visitors, with ticket prices set at VND200,000 per person for round-trips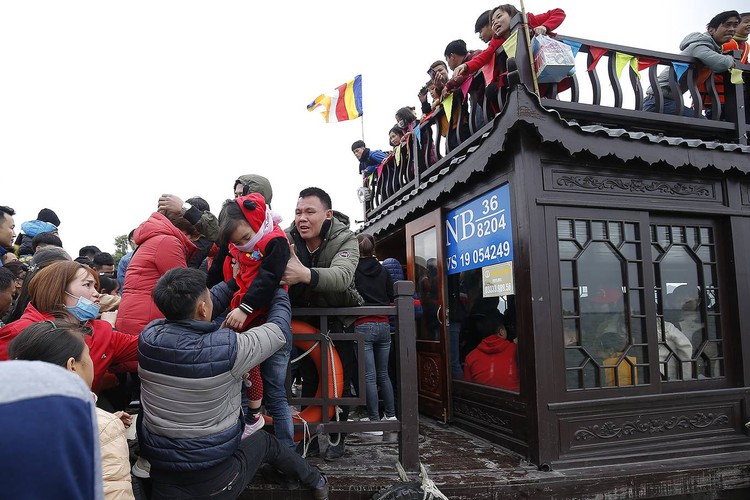 Tourists scramble as they all try to board a boat, with each boat carrying only 60 people per voyage.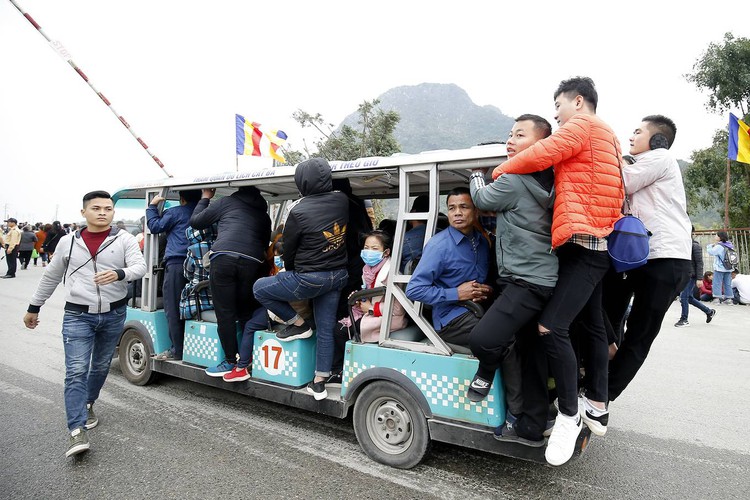 Approximately 500 electric cars are present with each one operating at full capacity. The price of an electric car is VND90,000 per person for the 12 km-trip to the pagoda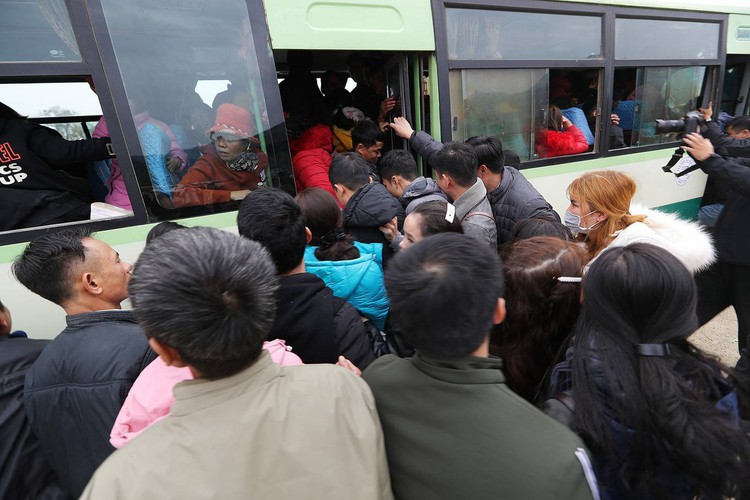 Due to the burden placed on the electric cars and boats at the site, the Management Board has been able to mobilise roughly 100 passenger cars to serve visitors with the capacity of each vehicle ranging from 29 to 45 seats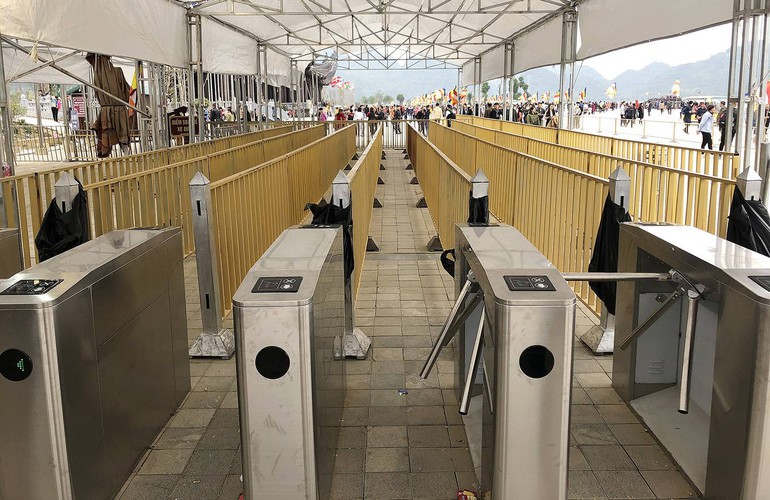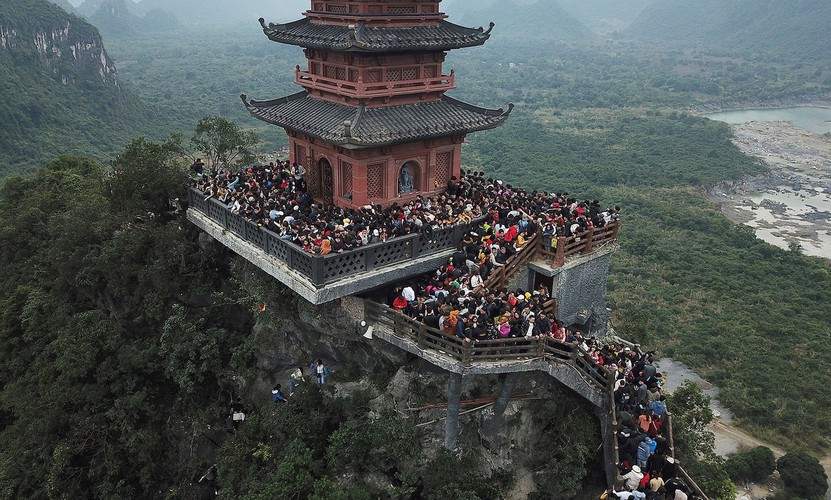 The Jade tower within Tam Chuc pagoda stands at 15 metres high and serves as one of the venue's most popular tourist attractions among visitors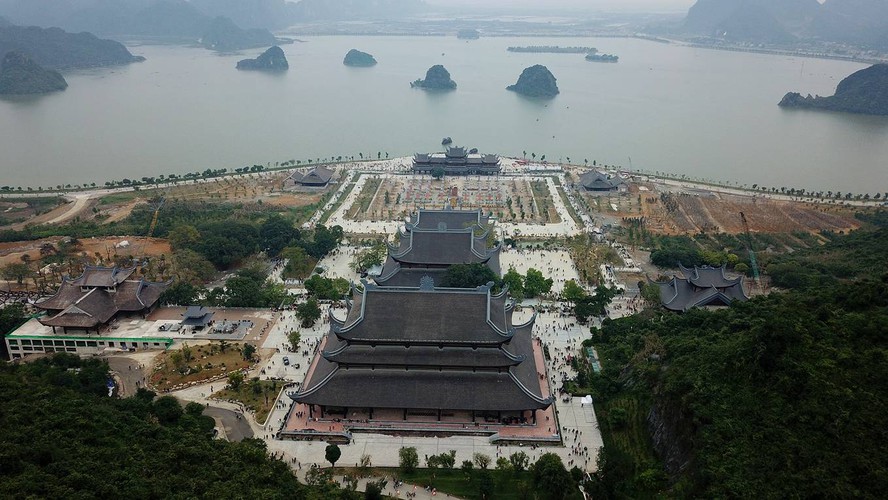 From Jade tower, guests are able to enjoy a panoramic view of the Tam Chuc pagoda complex. The site is famous for hosting the United Nations Day of Vesak celebration back in May 2019
VNE/VOV