Thousands of people from Hanoi to Hoi An and HCM City went out onto the streets for the countdown and to welcome the New Year.
Many people watched a firework and music show at Song Hoai Square. Nguyen Van Son, vice chairman of Hoi An People's Committee welcomed the New Year. In 2019, Hoi An hosted many events and further proved itself to be one of Vietnam's unique destinations.

A short shower occurred in Hoi An at 11 pm but it quickly ended to everyone's delight. The streets and the restaurants along Nguyen Phuc Chu Street were filled with locals and tourists.

In Hanoi, the areas around Hoan Kiem Lake saw a huge crowd of people from 9 pm. Hanoians and tourists went to major locations like Hoan Kiem Lake, Hanoi Opera House and Dong Kinh Nghia Thuc Square to welcome New Year. At 11 pm, people flocked to the streets to Hanoi Opera House and near midnight, the areas around Hoan Kiem Lake were completely filled with people. Some fainted while struggling amid the crowd.

HCM City was colourful with light decorations and lights from the music shows. The streets in HCM City were packed with people as the firework performance started. Many even brought out picnic tables as they waited for the midnight countdown.

HCM City Traffic Police Department had to send out 1,400 employees and 500 police from other departments to regulate traffic and ensure traffic safety.

A firework display started the New Year event in Ninh Thuan at 10 pm. Thousands of people also flocked to the April 16 Square to enjoy the music show with many well-known singers such as Trong Tan, Dang Duong and Thai Bao. Various street activities have been held in Ninh Thuan.

Meanwhile, Danang saw heavy rain on the New Year Eve so many people flocked to the shopping centres and restaurants. Hundreds of people also attended the outdoor music show to welcome the New Year in Quang Tri despite the rain.


Some photos of the night: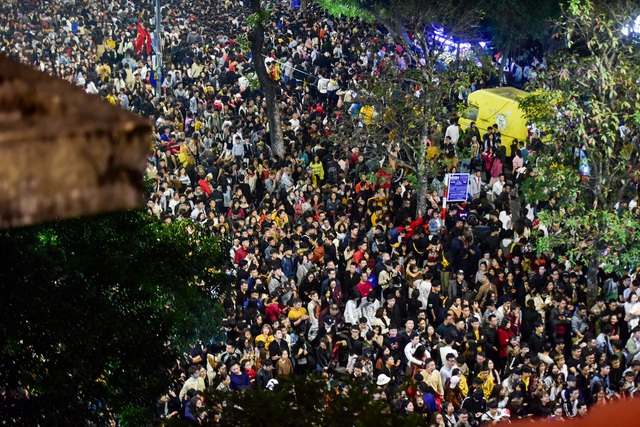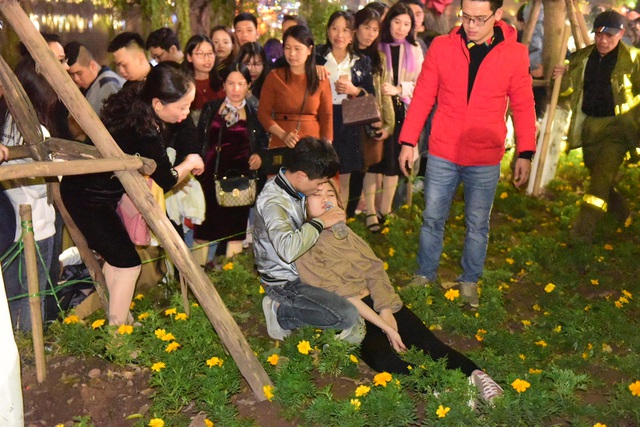 Huge crowd in Hanoi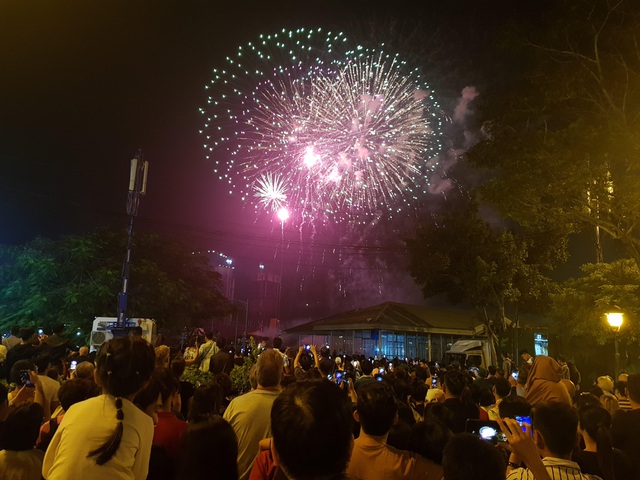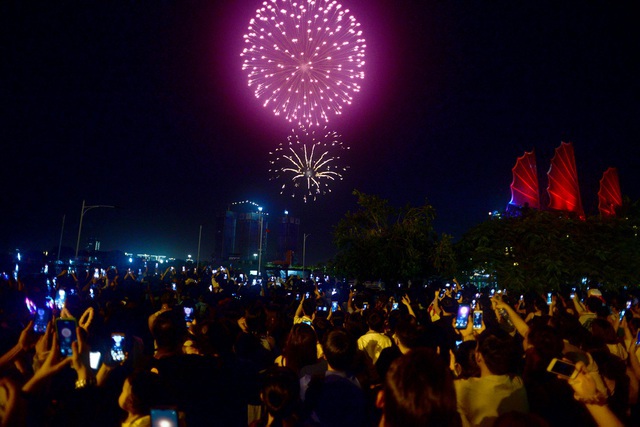 People flock to the streets in HCM City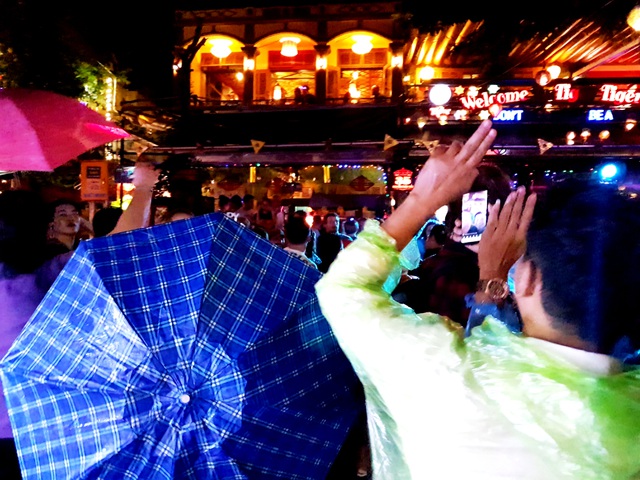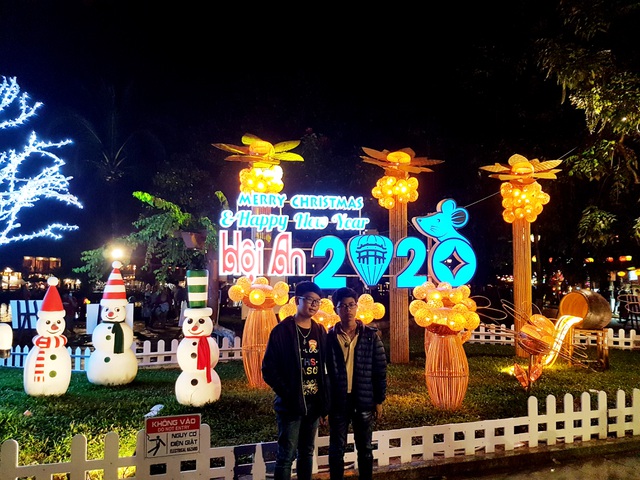 Hoi An on the New Year's Eve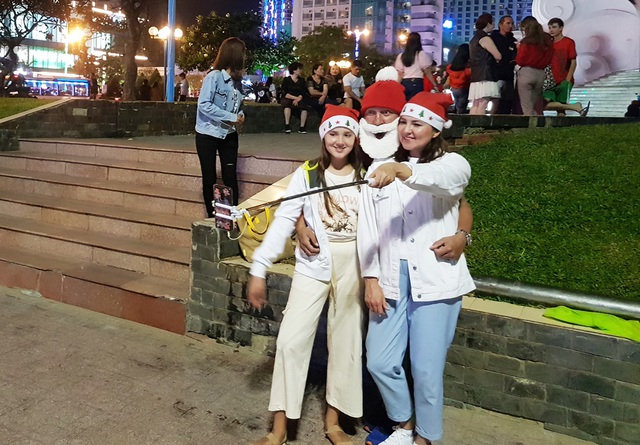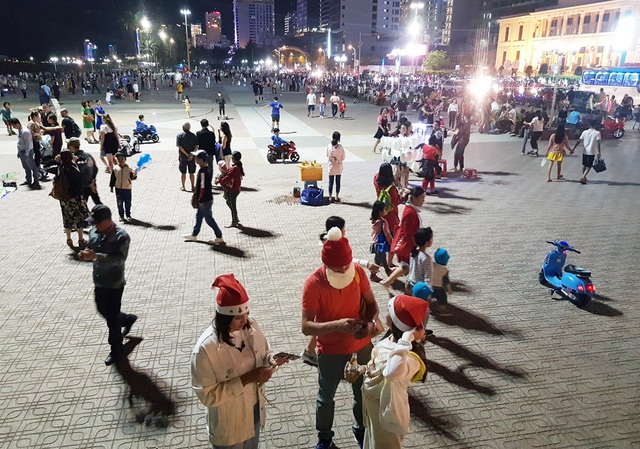 Locals and tourists welcome the new year in Nha Trang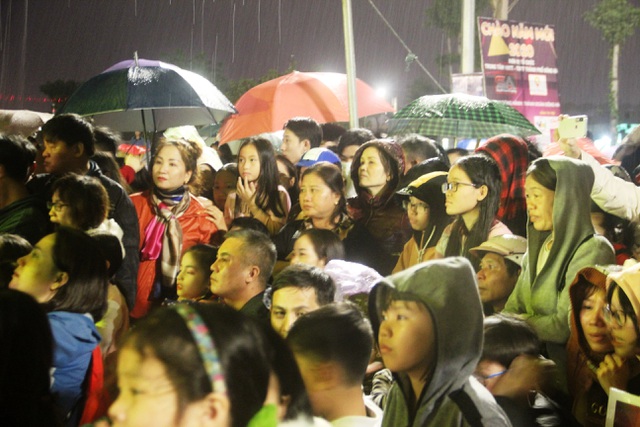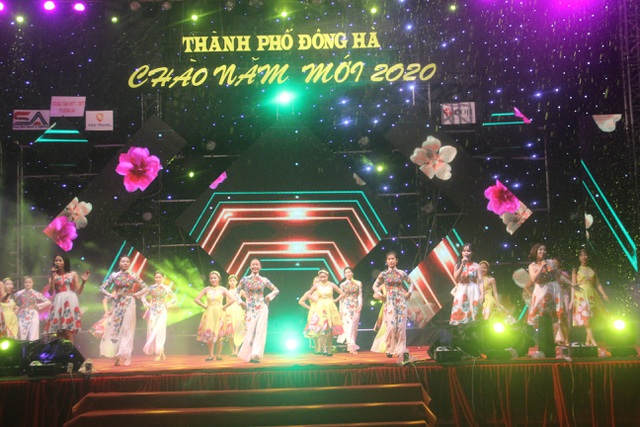 Music shows organised in Quang Tri
Dtinews