With the lotus flower season arriving, many young people across Hanoi and Ho Chi Minh City have started to flock to nearby lotus ponds to capture beautiful images of the flowers blossoming. 
Here are the most beautiful lotus ponds found in the cities: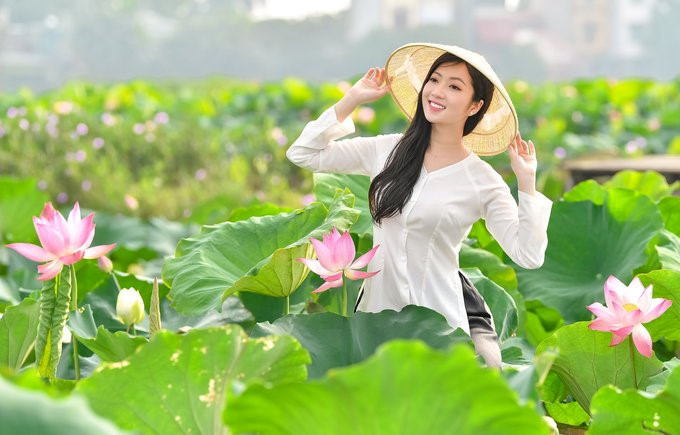 A lotus pond located in Xuan Dinh, Hanoi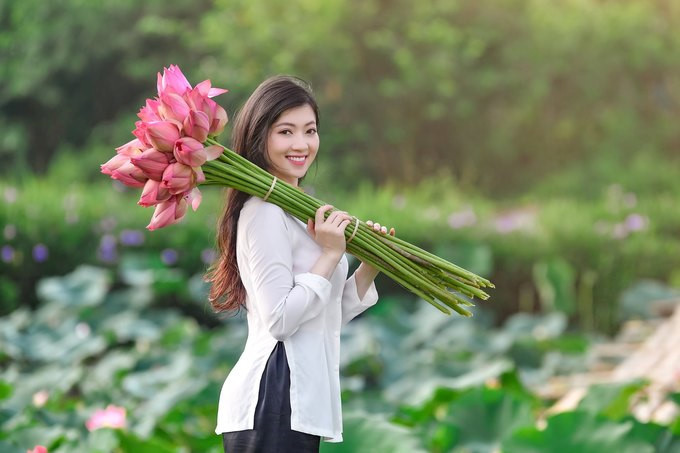 Covering an area of between two to three hectares, the pond is a popular place among young people to take photos. A single entrance ticket to the site costs VND40,000.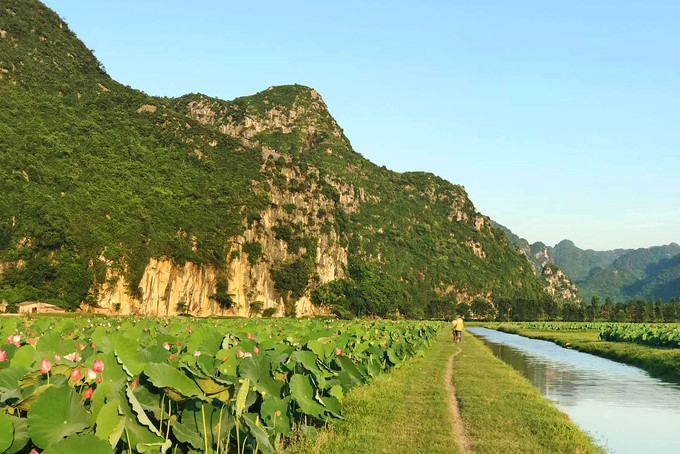 With flowers blossoming, the lotus ponds found in An Phu, My Duc district, are becoming crowded as models and photographers visit the site to capture images amid the beautiful scenery. The lotus flowers themselves usually begin to bloom in May and last until August.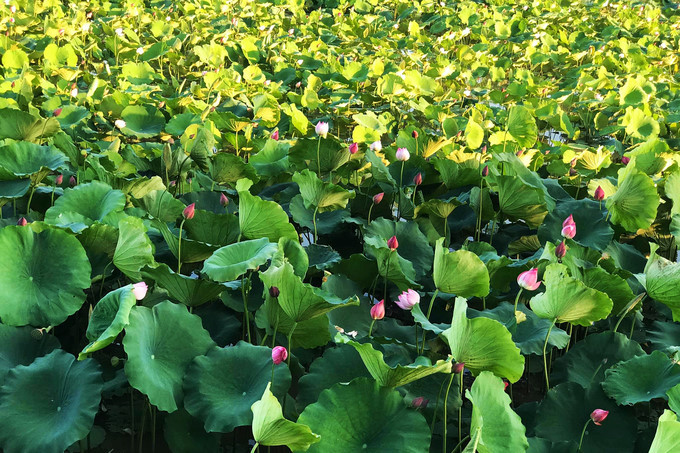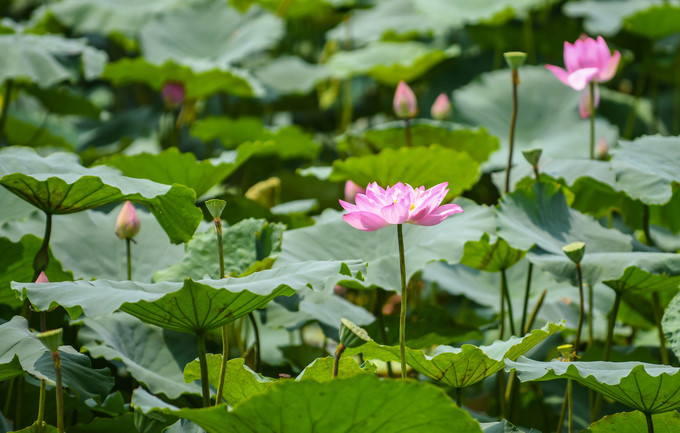 A lotus pond in An Phu in Hanoi
A lotus pond located in the West Lake district of Hanoi
This lotus pond in West Lake is notable for featuring large green leaves and bright pink flowers. Visitors can pay VND50,000 each to take photos with the blossoming lotuses.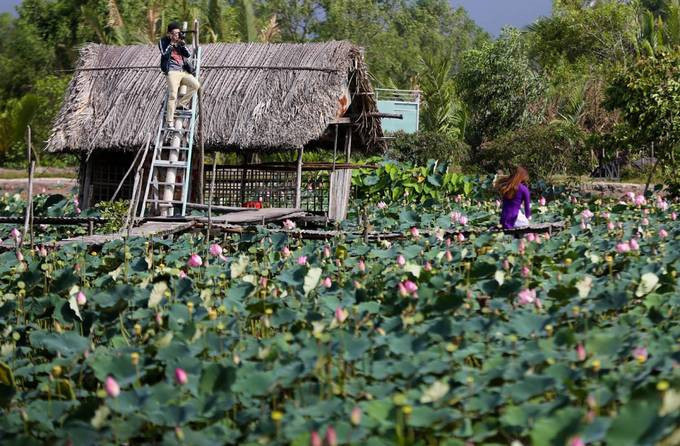 A lotus pond in Tam Da, Ho Chi Minh City 
Located about 20 km from the centre of Saigon, the pond covers an area of three hectares.
Visitors to the site can hire an Ao Dai or Ao Yem, traditional national dresses, at the pond to make their photos look even more spectacular. The ticket price per visitor is VND30,000.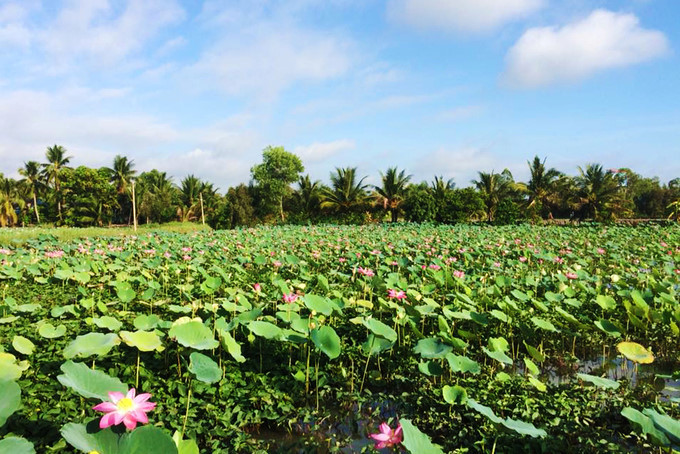 This lotus pond is located in the Rung Hoang Bay Mau eco-tourism site in Ho Chi Minh City
 VOV