A railway track crossing inside Hanoi with many small booths and rows of houses on two sides is considered a unique feature in the capital city.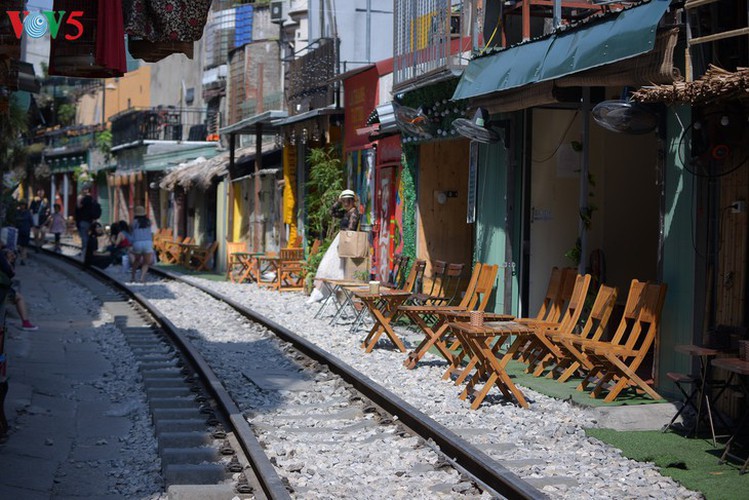 From the intersection of Tran Phu-Phung Hung street, small coffee shops are opened along the railway track. Recently, a number of small coffee shops have mushroomed along the two sides of the railway track, attracting many visitors, especially foreigners who want to discover a special corner in Hanoi.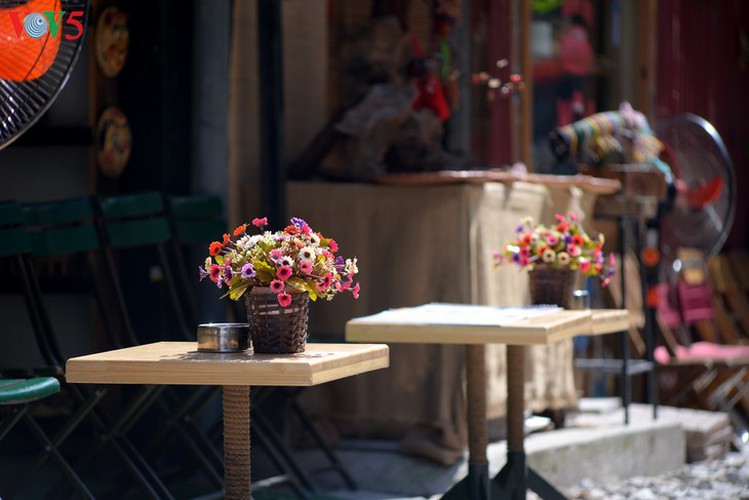 Each shop has its own decoration style, but there is one thing in common: they are simple with small tables and stools which are closely arranged.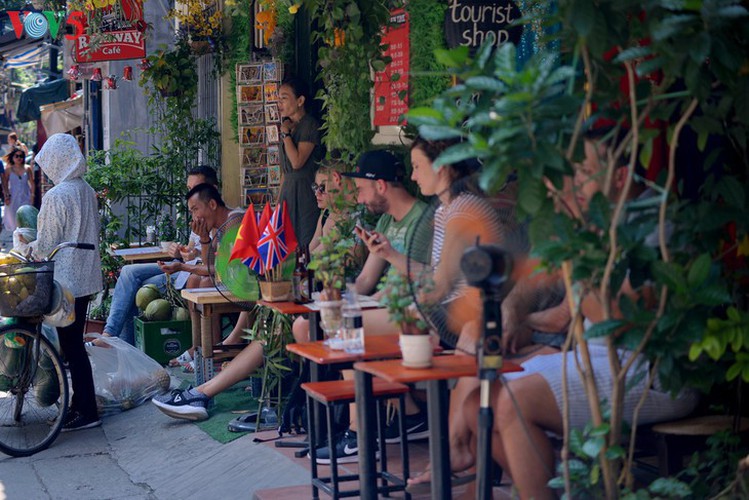 Regular customers are young people and foreign tourists who want to have a special experience in a small corner of the capital city.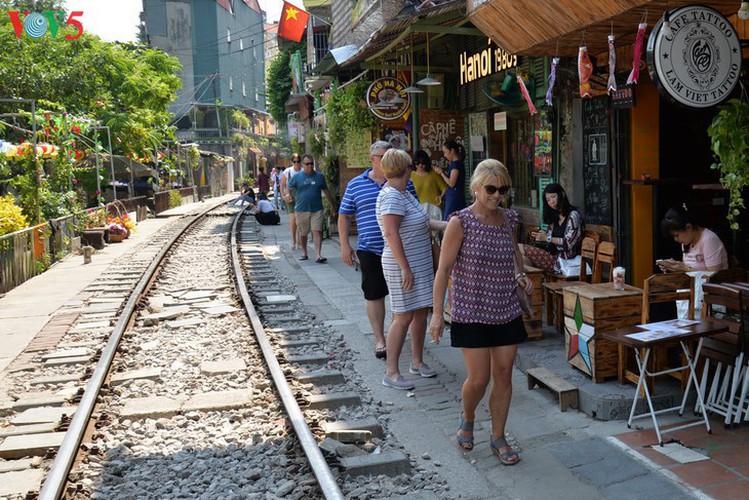 For foreign visitors, walking along the railway tracks and experiencing daily life of Hanoi people in a railway street are interesting.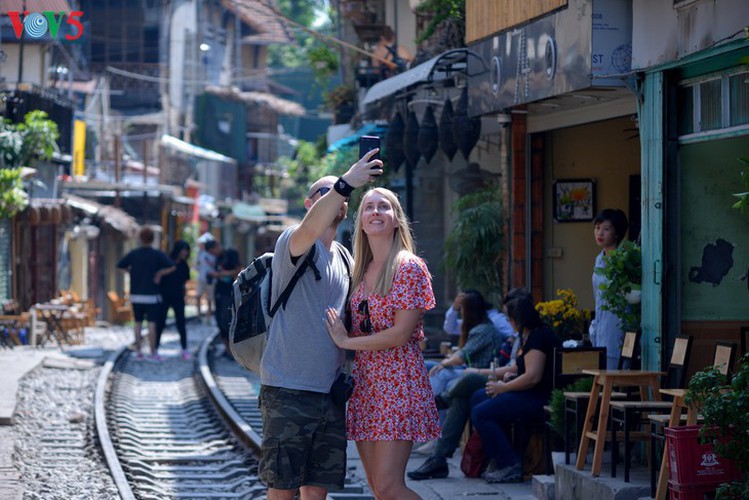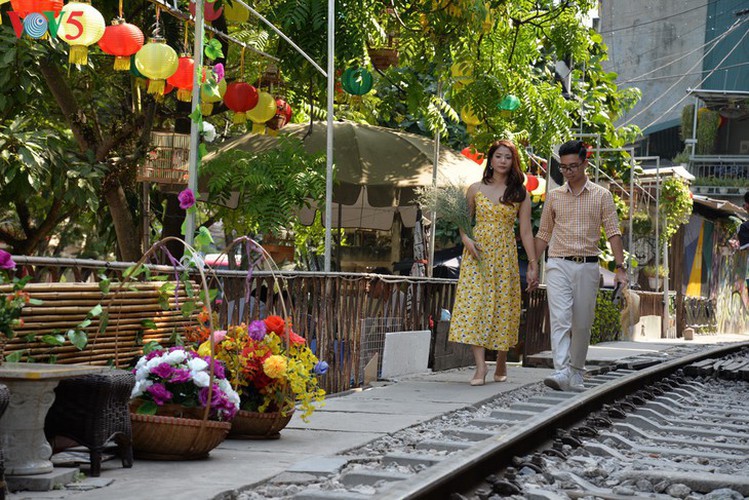 The surroundings are decorated with colorful lanterns and flowers.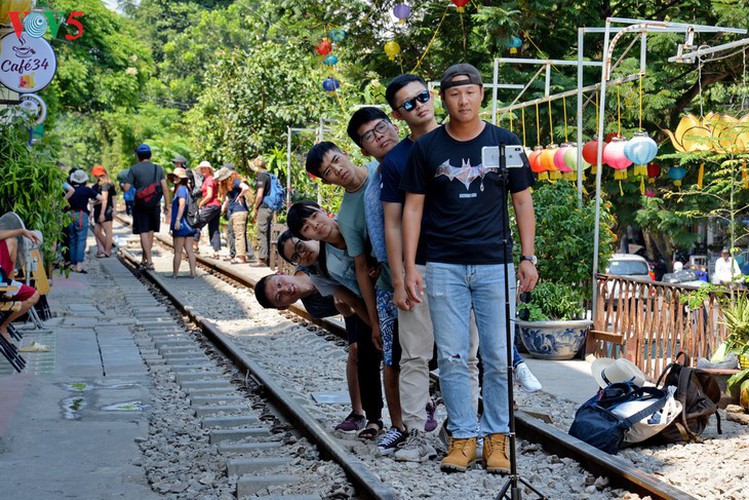 Visitors from Taiwan (China) have special shootings at the railway coffee shops.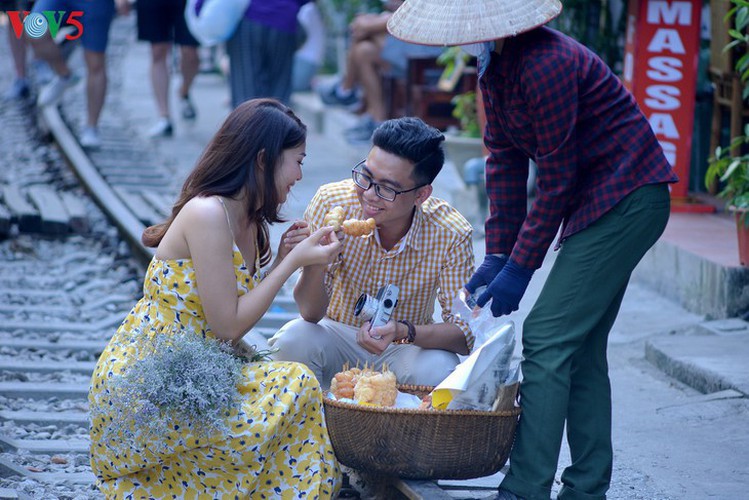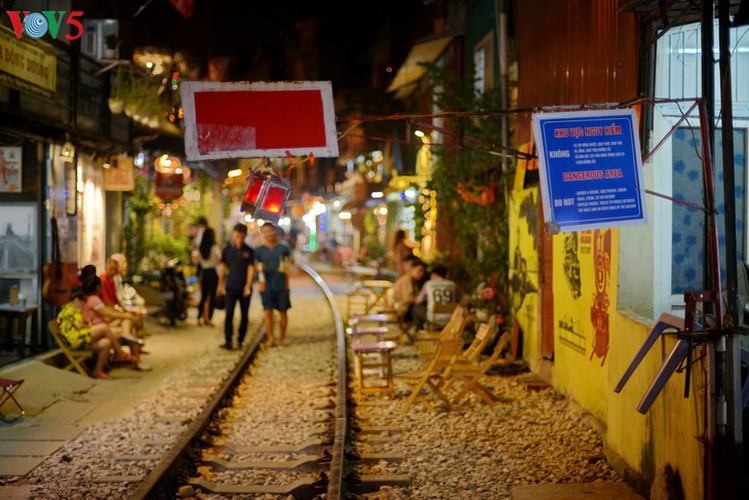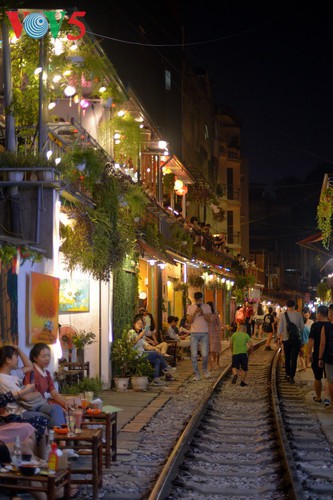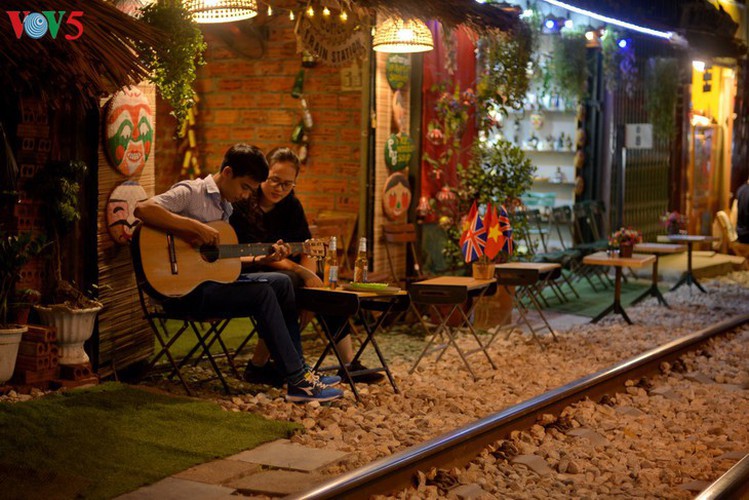 In the bustle of the city life, visitors still find a peaceful corner with music.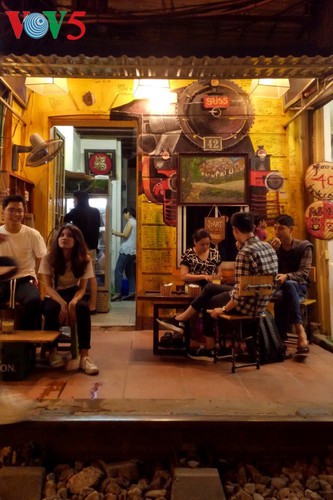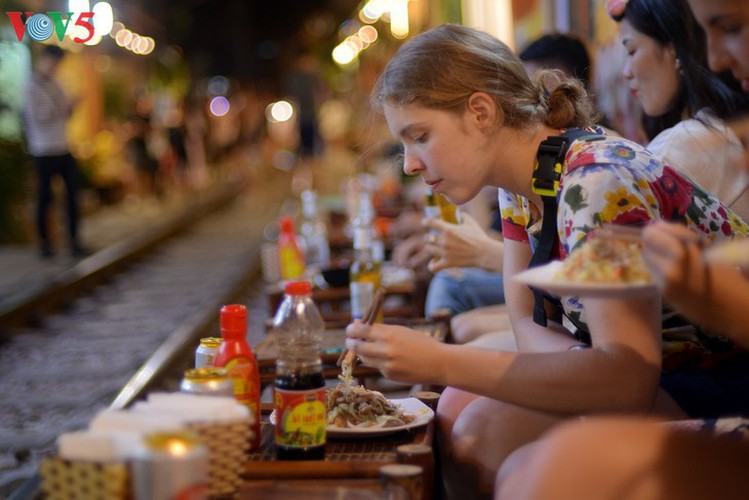 "I want to try My-Xao-Bo (Stir-fried beef instant noodle)" is a simple sentence that any foreign visitor say to enjoy this delicious dish. A menu with food and drinks are available for customers to choose from.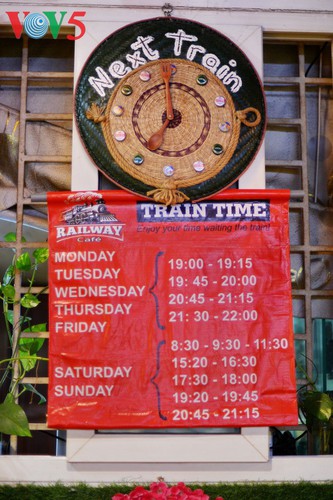 Every house or coffee shop has a train timetable for visitors. Just take a look at the timetable to be aware of the train to ensure safety when you visit this street.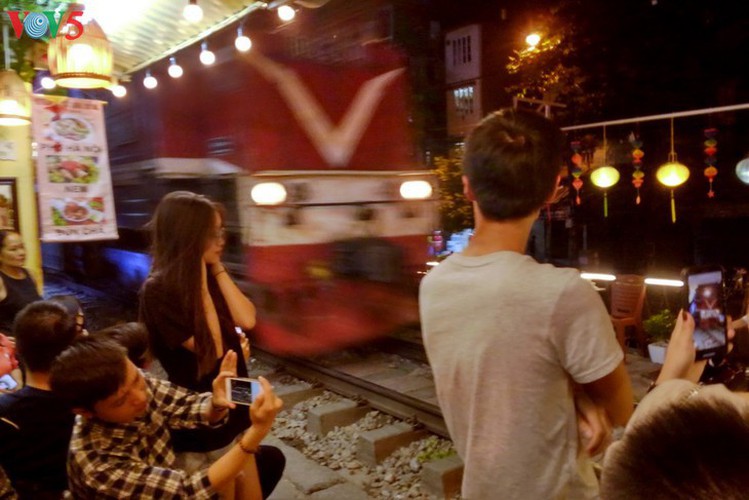 Before the train departure time, tables and chairs are put away, and visitors are asked to stay far away from the track to ensure safety.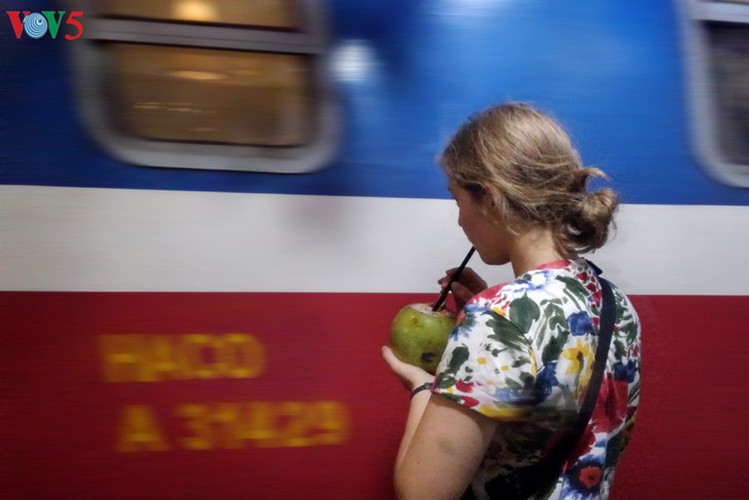 Anna, a visitor from Ukraine said she enjoys seeing each train passing by.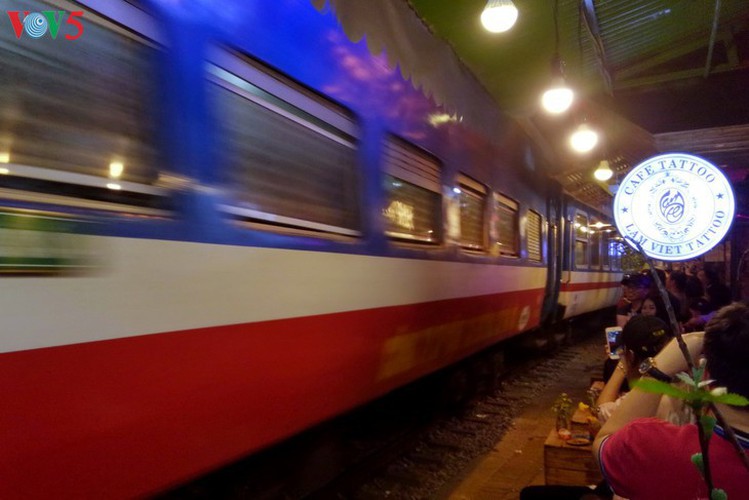 The railway coffee shops have become a must-visit place, bringing local and foreign visitors an unforgettable experience in Hanoi.
VOV5