Streets across Hanoi is more peaceful with a few people and vehicles circulates.
Some largest streets downtown Hanoi have turned tranquil on Lunar December 30, which falls on 24 January, completely contrary to the busy and boisterous scenes of normal days.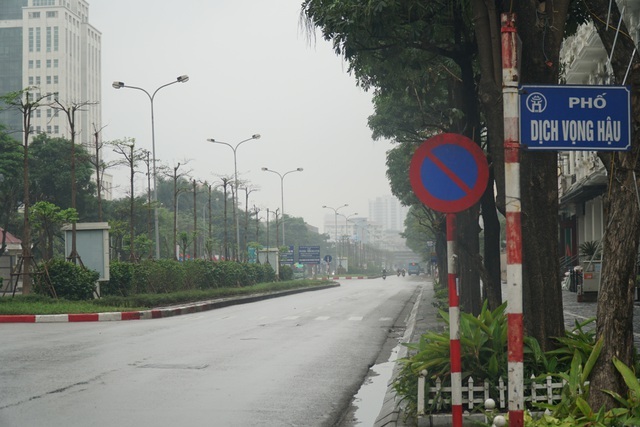 The weather of Hanoi today is suitable for indoor festive celebrations as it has been drizzling and bleak since the morning. Just a few people and vehicles pass by.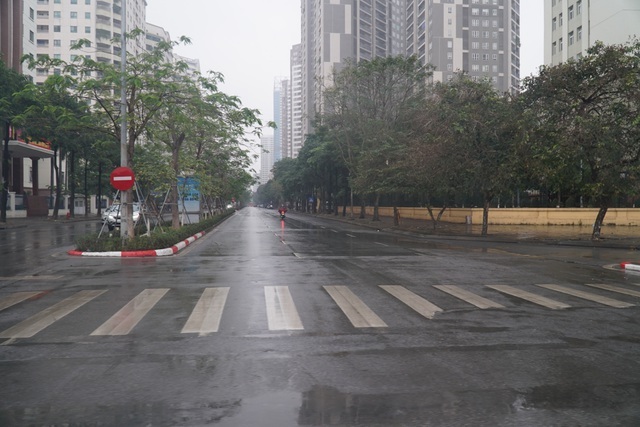 Hoang Dao Thuy street in Thanh Xuan district which used to be one of the most crowded streets in Hanoi with gridlocks every rush hour daily, becomes deserted than ever today.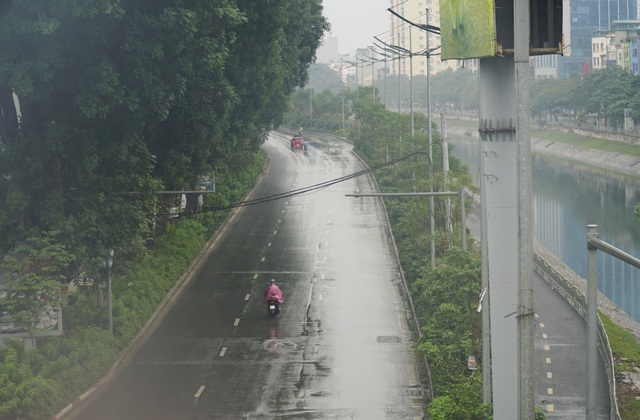 Lang Street, Dong Da district is also empty.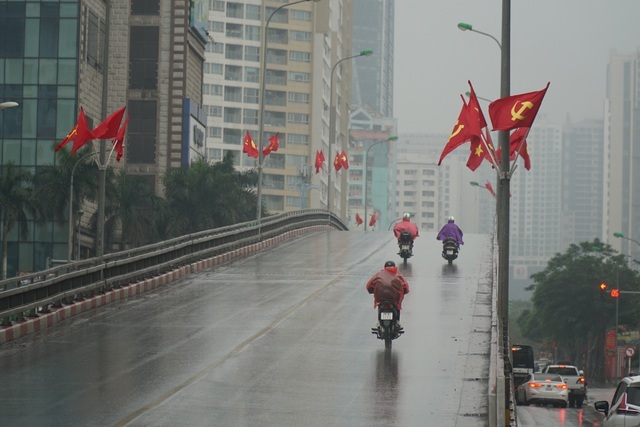 Some routes were decorated with national flags and flowers to welcome the Lunar New Year.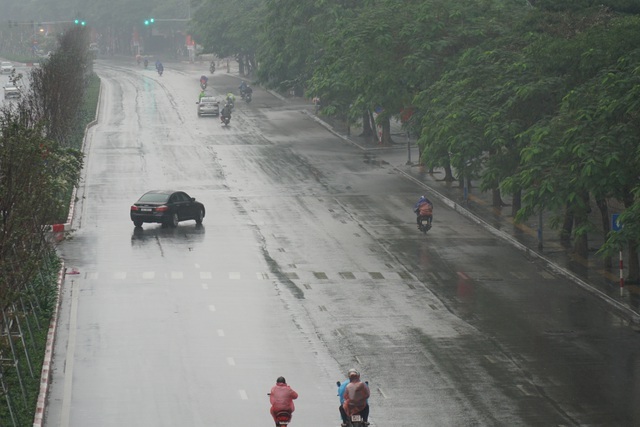 Tran Duy Hung is usually filled with vehicles of all kinds. But today, just a few motorbikes circulates.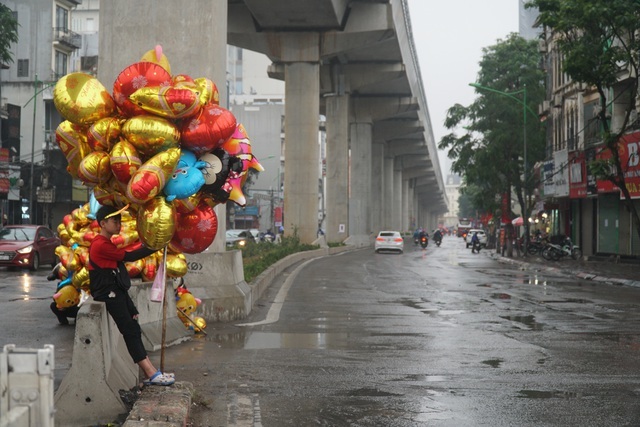 There were some people selling balloons on Cau Giay street. Nguyen Trong Dinh (Dich Vong Hau, Cau Giay District) said that he tries to sell the remaining balloons to earn some more money than returning home to celebrate Tet with his family.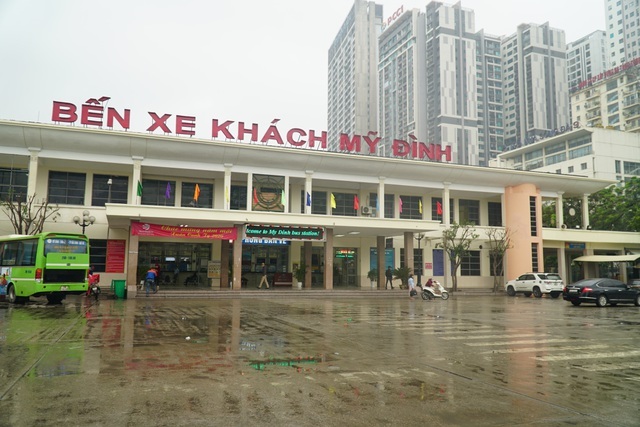 My Dinh bus station before Tet.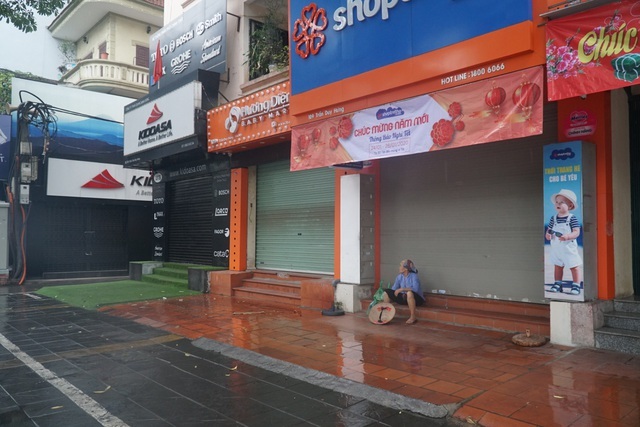 "There are no more noise, gridlocks, engine sounds on the streets. Every street in Hanoi is more silent and cleaner today," Nguyen Thi No, Cau Giay District acknowledged.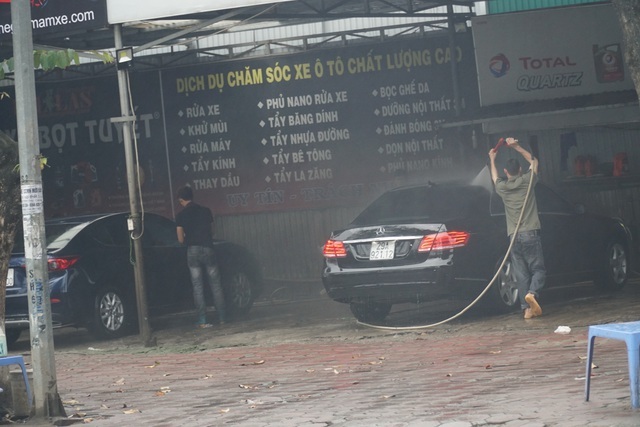 According to the survey, a charge of car wash service in Hanoi increased 4-5 times compared to normal days. Many shops charged VND200,000 (US$8.6) for a car wash, however, it is still acceptable for clients.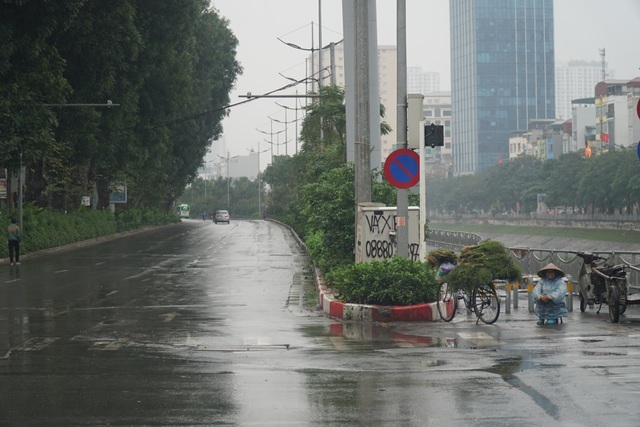 Some stores announce their closing and opening schedules. The vanishing of vehicles on streets reminds the scene of Thanos' snap in Marvel's Avengers.
Dan Tri/Hanoitimes