The comprehensive and extensive integration into ASEAN is a way for Vietnam to actively participate in global integration.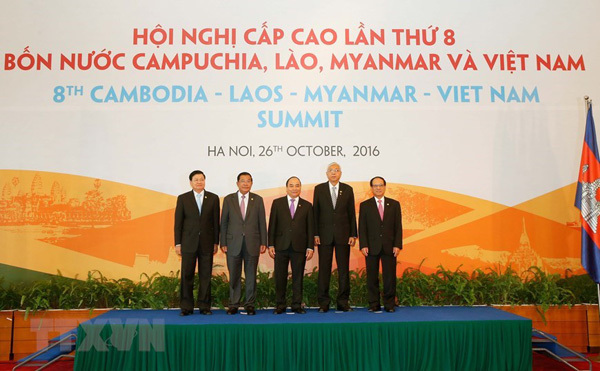 Prime Minister Nguyen Xuan Phuc poses for a photo with the heads of delegations attending the 8th Cambodia-Laos-Myanmar-Vietnam Summit (CLMV-8), Hanoi, October 26, 2016. Photos: VNA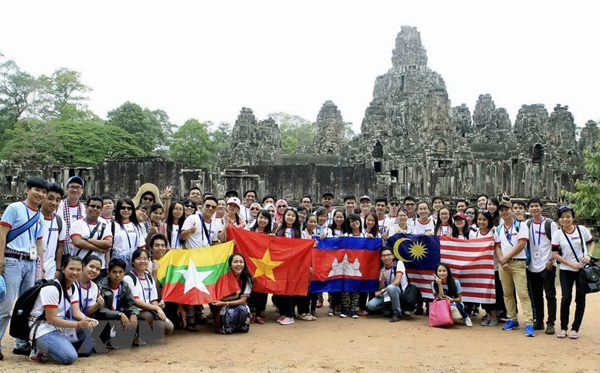 ASEAN youths participated in the ASEAN-China youth exchange programme in Siem Reap, Cambodia from June 26 to July 1, 2016.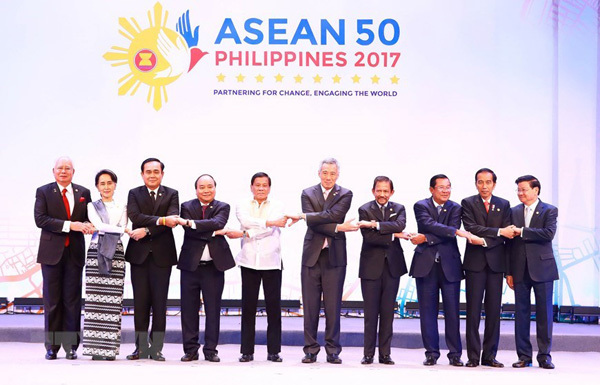 Prime Minister Nguyen Xuan Phuc attends the opening ceremony of the 30th ASEAN Summit, Manila, the Philippines, April 29, 2017.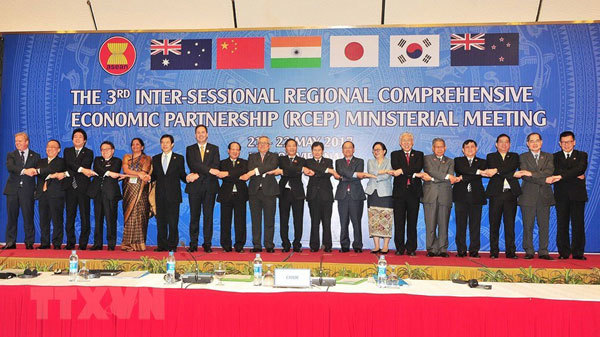 The third regional comprehensive economic partnership (RCEP) intersessional ministerial meeting held on 21-22 May 2017 in Hanoi in the framework of the 23rd Meeting of Ministers Responsible for Trade (MRT 23) of the Asia-Pacific Economic Cooperation (APEC) Forum.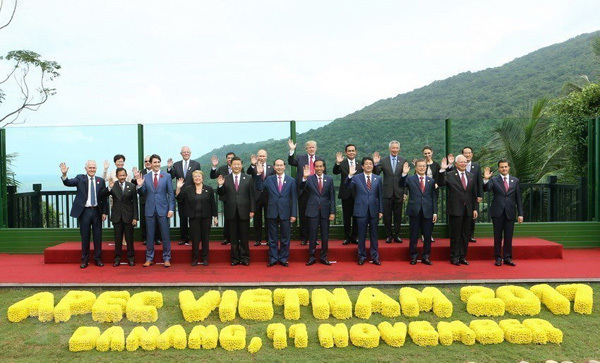 Since Vietnam's admission to ASEAN, the nation's prestige has been raised in the world arena. In the photo: Vietnam successfully hosted the APEC 2017 Summit in Da Nang.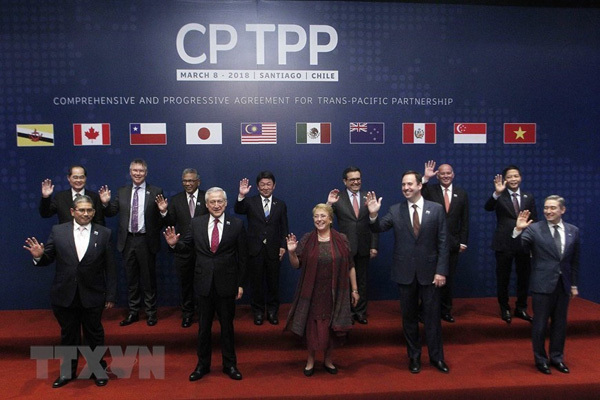 The Comprehensive and Progressive Agreement for Trans-Pacific Partnership (CPTPP) was officially signed in Chile, March 8, 2018. Minister of Industry and Trade Tran Tuan Anh participated in the signing ceremony.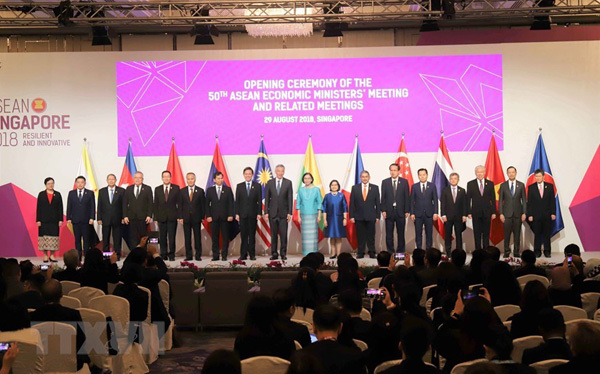 Economic ministers from 10 ASEAN member countries and partner countries pose for a photo at the opening session of the 50th Meeting of the ASEAN Economic Ministers, Singapore, August 29, 2018.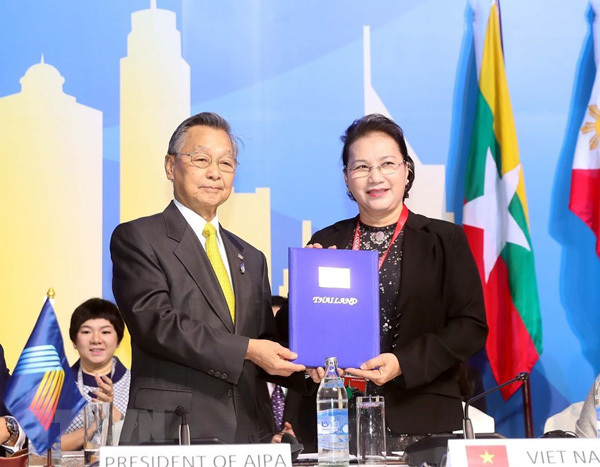 National Assembly Chairwoman Nguyen Thi Kim Ngan (R) receives the AIPA chairmanship token for 2019-2020 from Speaker of the Thai House of Representatives Chuan Leekpa at the 40th General Assembly of the ASEAN Inter-Parliamentary Assembly in Bangkok, Thailand.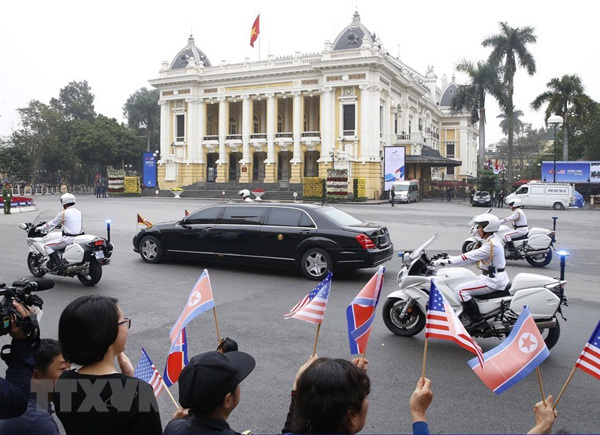 Vietnam has successfully organised many major international events, including the second DPRK-USA Summit from February 27-28, 2019 in Hanoi, Photos: VNA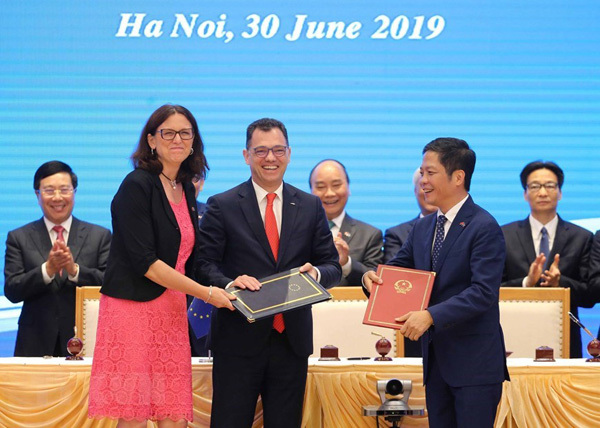 The signing ceremony of the EU-Vietnam Free Trade Agreement (EVFTA) and the EU-Vietnam Investment Protection Agreement (EVIPA) in Hanoi on June 30, in the witness of Prime Minister Nguyen Xuan Phuc and leaders of the European Union (EU).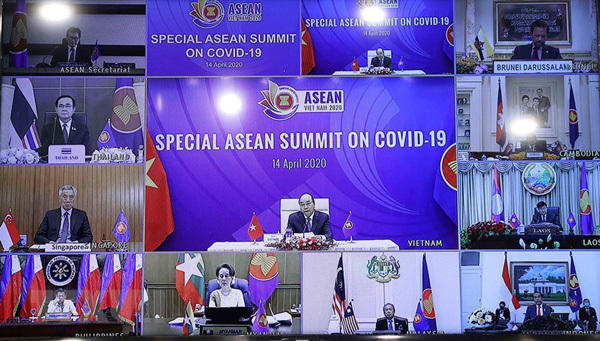 As the ASEAN Chair in ASEAN 2020 themed 'Cohesive and responsive,' Vietnam has been playing an active role in coordinating ASEAN countries and its partners in controlling and preventing the spread of COVID-19 epidemic and minimising the pandemic's impacts on socio-economic development in the region. In photo: Prime Minister Nguyen Xuan Phuc chairs the online Special ASEAN+3 Summit with China, Japan and the Republic of Korea (RoK) on the COVID-19 response, Hanoi, April 14, 2020.
 VNA

The comprehensive and extensive integration into ASEAN is a way for Vietnam to actively participate in global integration.

A Vietnamese delegation, led by Foreign Minister Nguyen Manh Cam, attends a ceremony to officially recognise Vietnam as a member of ASEAN in Bandar Seri Begawan, Brunei, on July 28, 1995.