Hanoi Chairman Nguyen Duc Chung has had a working session with the Innovation Norway and seven other leading groups and organisations of Norway, seeking cooperation chances with them in urban development and management.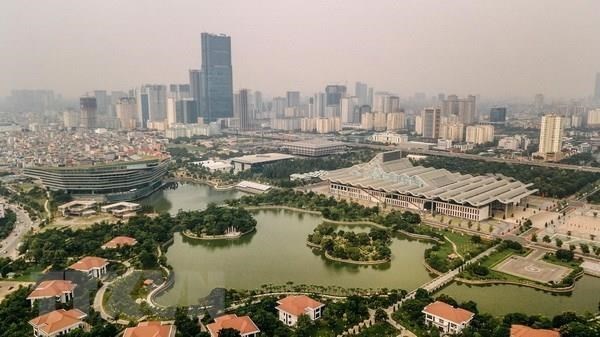 A corner of Hanoi
The session was held on May 24 as Chung was accompanying Prime Minister Nguyen Xuan Phuc in an official visit to the North European country. He was joined by Chairman of the Vietnam Chamber of Commerce and Industry Vu Tien Loc.
At the meeting, leading officials of those groups briefed their hosts of the strong points, experiences and most up-to-date technology of Norway in the field. They also expressed their desire to cooperate with, invest in and transfer modern technology to the municipality.
For his part, Chung highlighted the socio-economic development of the capital city, as well as challenges the city is facing with in its development. Hanoi authorities are dready to create the most favourable conditions for groups and enterprises from Norway to come and make surveys as well as seek chances for investment, cooperation and doing business in Hanoi, the official stressed.
Chung also made clear that Hanoi wishes to lean from Norway's management experiences as well as advanced technology it badly needs for construction and development into a smart, sustainable and effective urban. In reply, representatives of Norwegian groups and organisations pledged to send a business delegation to Hanoi at an early date.-VNA