HCM City solicits proposals that will enable further decentralisation of power, deputy chairman of its People's Committee, Tran Vinh Tuyen, has said.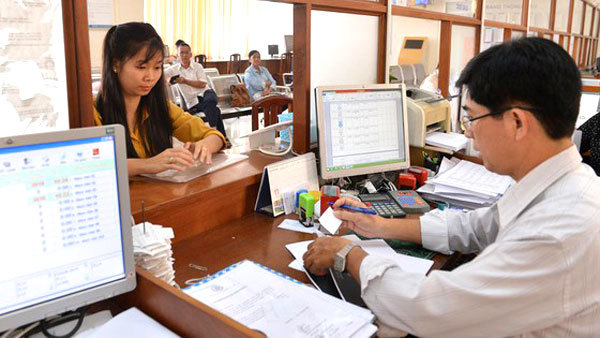 Devolution of power in HCM City has made many administrative procedures smoother. Photo courtesy of sggp.org.vn
Speaking at a seminar held to review recent decentralisation efforts in districts, many officials agreed that devolution has reduced the amount of time needed to complete administrative tasks, making the public and businesses happy.
According to the director of the Department of Home Affairs, Truong Van Lam, a devolution project begun last October requires authorities down the line to perform 85 tasks done earlier by the People's Committee in four areas: urban development and environment; economy, budget and public works; culture and society; and judiciary and home affairs.
Two decisions that came into effect in January have helped speed up administrative procedures to the benefit of the public and businesses.
For example, while allotting principal for a private secondary school used to take 20 days, decentralisation of authority means the Department of Labour, Invalids and Social Affairs can now do it in 12 days.
Similar changes can be seen in something like making an environmental impact assessment by the High-tech Park Management for investment projects.
The time it takes has come down from 50 days to 42, with obvious benefits.
The chiefs of the health, transport and labour, invalids and social affairs departments confirmed that administrative procedures have become smoother than before.
Encourage further devolution
On behalf of the advisory agency for the devolution project, director of the Department of Home Affairs, Truong Van Lam, said current decentralisation activities are rather immediate solutions and their outcomes would be used as a basis for further devolution.
Decentralisation has actually been occurring for many years, but only recently has it been consolidated into an official programme.
Tuyen said the programme had not only made administrative procedures smoother but also enabled authorities down the line to improve their skills.
District authorities were encouraged to recommend tasks for which authority could be devolved to the ward level, he added.

HCM City is seeking to speed up spending on public projects after many districts reported slow rates so far this year.

HCM City's Department of Health has sped up the process of building a database and adopting IT as instructed by the city Party Committee.
VNS