Residents of District 6 in Ho Chi Minh City can now use files at any time at the first 24/7 automatic file receiver and returner system at the office of the District 6 People's Committee.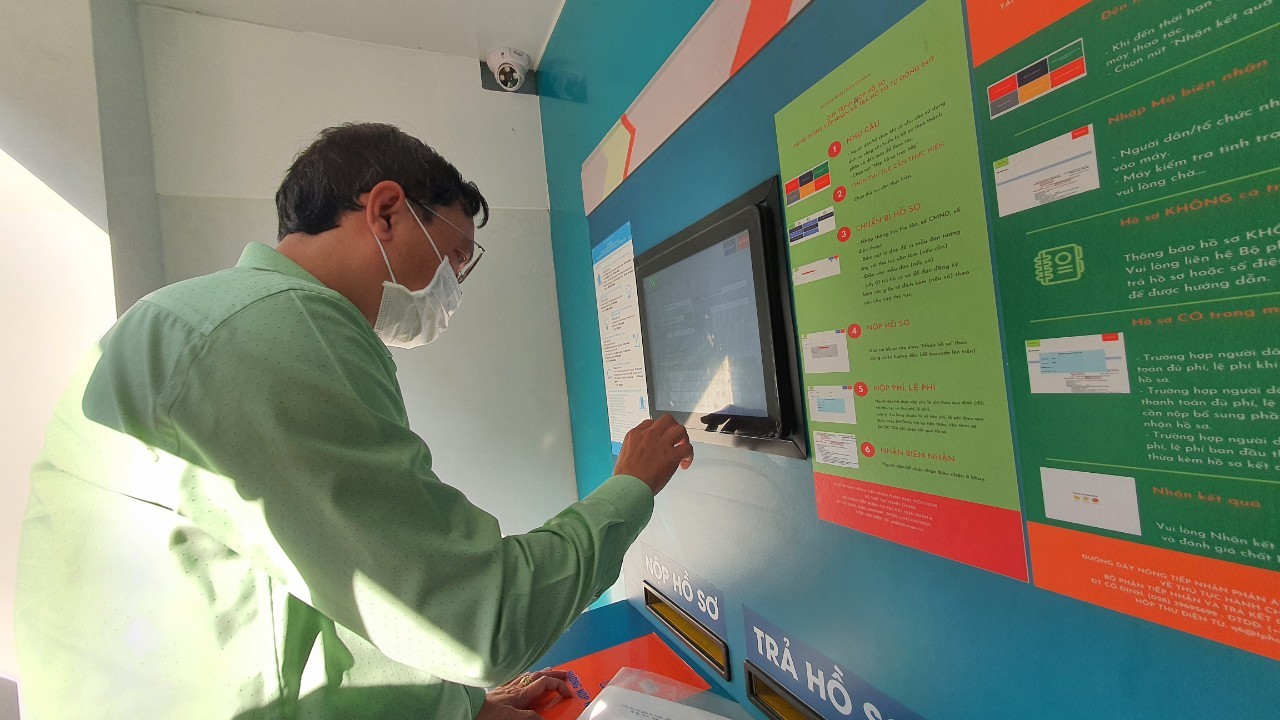 Local people use the first automatic administrative service providing system.
The automatic administrative service system, the first of its kind in HCM City, was launched on March 8. Placed at the gate of District 6 People's Committee headquarters, the device looks like an ATM, which has a main screen displaying all types of documents, a barcode file bag, a file receiving tray, a fee collection tray and a result return tray.
According to local authorities, this system can receive and deliver documents automatically, with five administrative procedures, including registration of establishment of household-based business, granting of certificate of household-based registration, reports on labor changes periodically and construction planning information.
The system also provides eight administrative procedures at level 3, without collecting charges at the machine, including procedures for terminating household-based business, procedures for registering labor regulations, procedures for sending collective labor agreements, granting permits to dig sidewalks, granting permits for temporary use of pavements, confirming that houses are not under state management, and appraising drawings of housing conditions.
The local government said this system enables easier transactions between the public and public servants and saves time and costs.
On the government side, the system reduces pressure to receive files directly at the one-stop division; and prevents acts of harassment against citizens and businesses. The device also helps prevent the Covid-19 epidemic as citizens do not have to gather at public agencies.
Ms. Vuong Thanh Lieu, Vice Chairman of District 6, said that it was convenient for people because they can submit documents anytime.
The system was tested from December 15, 2020 to January 31, 2021 and received positive feedback from local residents.
Phong Thuan

Another cycle of state administrative reform is coming. This is the time to review the results of the administrative reform program in the 2011-2020 period and set the orientation for the next decade.