Indonesia's Corruption Eradication Commission (KPK) on September 27 announced it had detained former Minister of Youth and Sports Imam Nahrawi after questioning him for several hours related to a corruption case.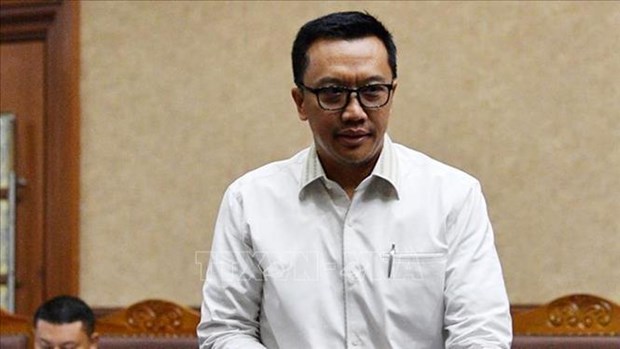 Former Minister of Youth and Sports Imam Nahrawi. (Photo: TEMPO.CO/VNA)
The former minister isdetained for the initial period of 20 days, said KPK spokesperson Febri Diansyah.
Last week, Nahrawi resignedfrom his ministerial post a day after being declared as a suspect in the caserelated to a grant package the Ministry of Youth and Sports had given to theNational Sports Committee (KONI). He was declared asuspect along with his personal assistant.
Nahrawi allegedly received a 26.5 billion rupiah (1.88 million USD)commitment fee in disbursement of the grant proposed by the KONI.
The money had allegedly been used for his personal purposes through hispersonal assistant.
Representatives of the KONI are accused of giving some of the money to Nahrawithrough his assistant on five occasions.
The case surfaced after the KPK launched a campaign in December 2018,confiscating 7.4 billion rupiah.
 
Former Indonesian Minister of Social Affairs Idrus Marhamwas sentenced to three years in jail in April for bribery inrelation to the case.
The KPK has prosecuted hundreds of politicians, officials, and businessmensince its formation in 2002, becoming one of the country's most respectedagencies./.VNA