Indonesia's Corruption Eradication Commission (KPK) has named Youth and Sports Minister Imam Nahrawi a suspect in a bribery case.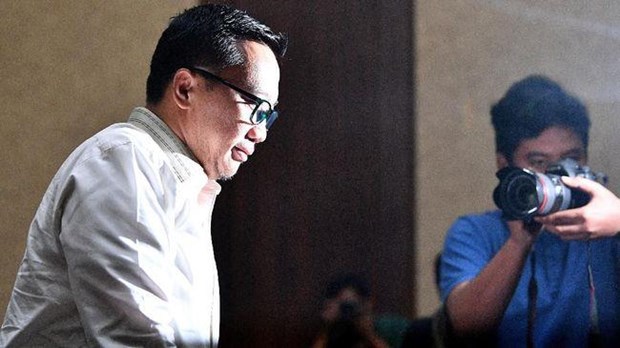 Youth and Sports Minister Imam Nahrawi (Source: cnnindonesia.com)
Nahrawi is suspected of accepting 26.5 billion rupiah (1.87 million USD) inbribes from the National Sports Committee (KONI) between 2014 and 2018 inreturn for facilitating its funding, said KPK Deputy Chairman Alexander Marwata.
The money had allegedly been used for his personal use. Nahrawi's assistant Miftahul Ulum is also asuspect in the case, according to the KPK.
In this case, two officials of the KONI werearrested, while three others were named suspects and are undergoinginvestigations.
Indonesia is stepping up the fight against corruption in sports, which has beenseen as the hindrance to efforts to improve achievements of the country'sathletes./. VNA