Members of the International Law Commission (ILC) have hailed the realities in Vietnam and Southeast Asia at the first session of the just-concluded 71st general assembly at the UN office in Geneva.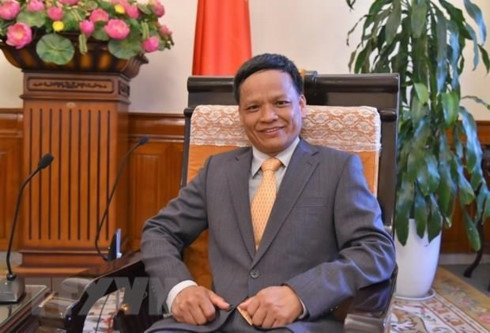 Ambassador Nguyen Hong Thao, Vietnamese member of the ILC
The six-week general assembly, starting on April 29, considered a number of contemporary issues of the international law, including the crimes against the mankind and the environment protection in armed conflicts.
ILC members also discussed long-term agenda and operation mode of the organisation as well as prepared topics for discussion for the subsequent years.
Ambassador Nguyen Hong Thao, Vietnamese member of the ILC, took an active part in the activities of the organisation, proposing the building of the provisions of the international law on the basis of respect to independence, sovereignty and territorial integrity of the countries, human rights and sustainable development.
His ideas on the contents and legal techniques to perfect the draft conclusion and principles of the ILC were noted.
Thao is the first representative of Vietnam elected as a member of the ILC for the 2017-2017 tenure during a vote at the General Assembly of the United Nations in November 2016.
The ILC includes 34 members elected by the UN General Assembly and plays an important role in the development of the international law. VNA