The Ministry of Public Security has proposed much higher investment levels for foreign investors who seek to remain in Vietnam for a long period of time.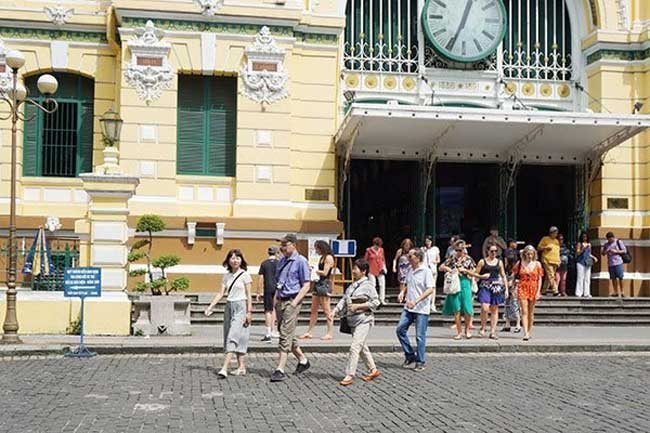 Foreign tourists are seen in front of the Central Post Office in HCMC
Under the prevailing regulations, foreigners investing in or contributing capital to Vietnamese enterprises can be granted visas or temporary residence cards for no more than five years.
In reality, many foreigners have taken advantage of this regulation to stay in Vietnam for a longer time, though they have invested small amounts of capital in local firms, even as low as VND10 million (US$435). Some have even invested in hairdressers or small restaurants.
Therefore, in the draft amended Law on Entry, Exit, Transit, and Residence of Foreigners in Vietnam, the Ministry of Public Security proposed adding coding ĐT1, ĐT2, ĐT3 and ĐT4 to visas of foreign investors and representatives of foreign organizations making investments in Vietnam, with an amount of at least VND100 billion, from VND50 billion to less than VND100 billion, from VND3 billion to less than VND50 billion and less than VND3 billion, respectively.
In addition, the ministry suggested amending a regulation that the interval between the entry date and the previous exit date for foreigners who are eligible for visa exemptions under a unilateral visa exemption program must be at least 30 days.
Further, the visa exemption policy for foreigners staying in Phu Quoc Island off the Mekong Delta province of Kien Giang for no more than 30 days has been proposed to be included in the amended law.
The Ministry of Public Security will seek public comments on the draft law until September 2. SGT
Dao Loan