Nguyen Xuan Phuc was sworn in as the new State President of Vietnam on July 26 morning, immediately after lawmakers cast secret ballots to elect him to the new position for the 2016-2021 term during the ongoing first session of the 15th legislature.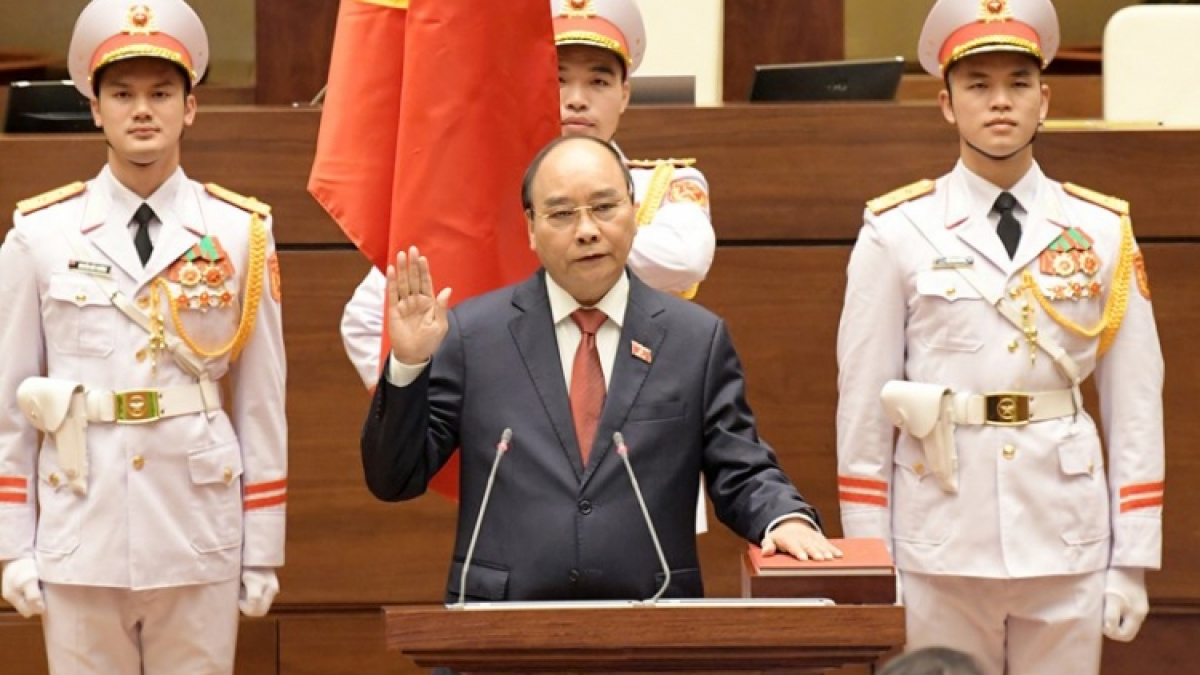 While taking the oath of office, State President Nguyen Xuan Phuc pledged his absolute loyalty to the Fatherland, the people and the Constitution, saying he will do his utmost to fulfill the tasks assigned by the Party, State and people.
Nguyen Xuan Phuc was born on July 20, 1954 in the central province of Quang Nam. He was Politburo member of the 11th, 12th and 13th tenures, member of the Party Central Committee of the 10th, 11th, 12th and 13th tenures, and NA deputy of the 11th, 13th and 14th tenures.
He had held a number of key positions such as Deputy Secretary of the Quang Nam provincial Party Committee, Chairman of the Quang Nam provincial People's Committee, and Minister-Chairman of the Government Office before being elected as Deputy Prime Minister in 2011 and Prime Minister in 2016.
Earlier the 14th National Assembly (NA) elected Nguyen Xuan Phuc, Politburo member of the 13th tenure and a deputy of the 14th legislature, as State President for the 2016-2021 term.
Source: VOV