Prime Minister Nguyen Xuan Phuc has instructed relevant agencies to start giving Covid-19 vaccinations this week.
 Video: VNA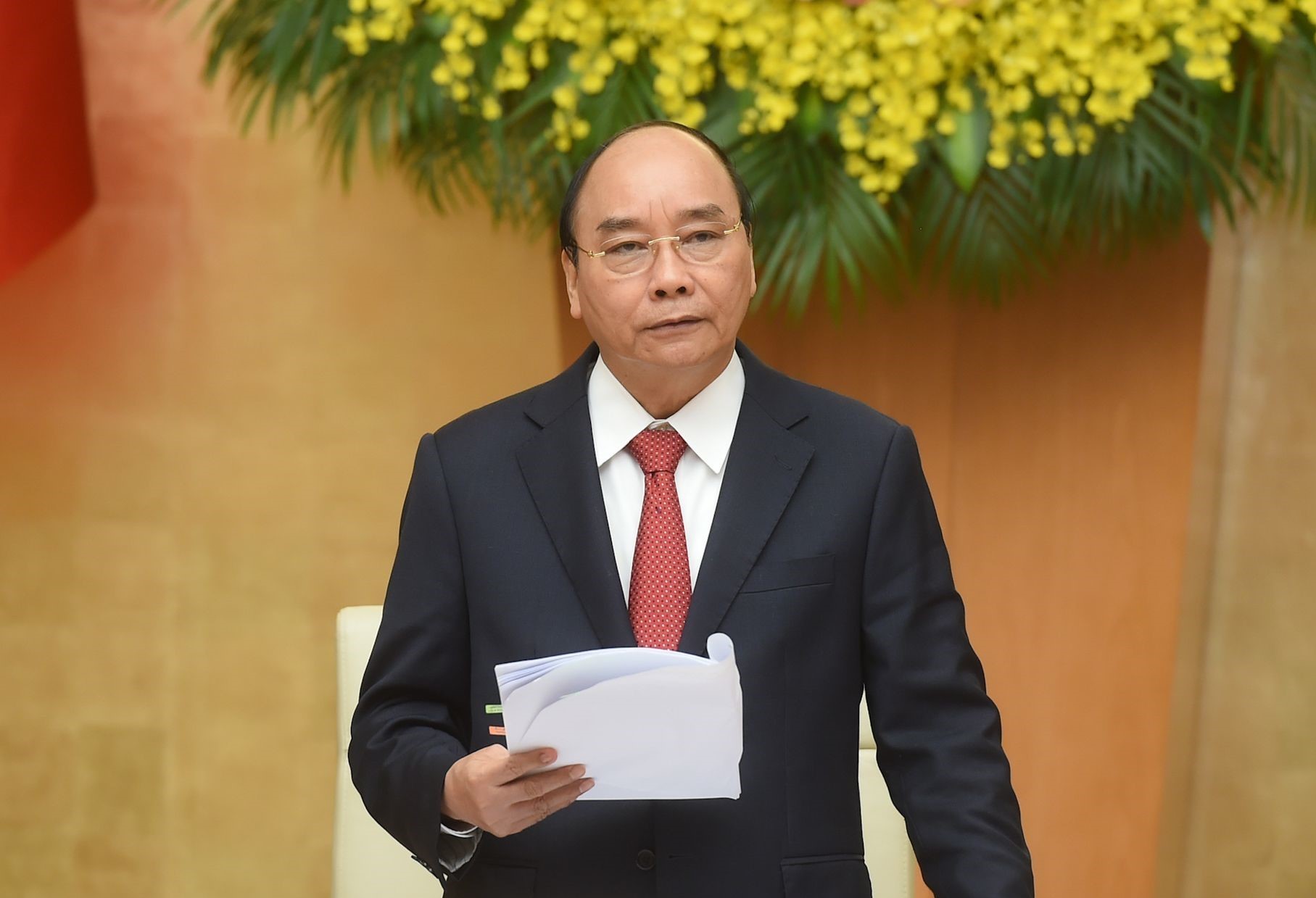 Prime Minister Nguyen Xuan Phuc.
He spoke at the cabinet's monthly regular meeting on March 1.
The PM said the Government had been very responsible in providing a peaceful Tet holiday for the people. The Politburo and the Secretariat of the Communist Party of Vietnam praised the Government's high level of responsibility in ensuring an abundant supply of goods, and keeping prices stable for the holiday.
The PM also said that after the lunar New Year holiday, the country launched an opening ceremony for tree planting festivals, calling for people to plant trees.
The recent third Covid-19 wave affected key economic regions in northern Vietnam such as the provinces of Hai Duong, Hai Phong, and Quang Ninh as well as Hanoi. Thanks to the government's serious measures, the epidemic has been basically controlled. New cases of Covid-19 are only being recorded in Kim Thanh district in Hai Duong.
"We have basically controlled the third wave and have been highly praised by the world in our success in preventing and controlling the spread of Covid-19," the PM said.
He emphasized that Vietnam has imported vaccines, but the fighting spirit still must be based on the principle of "vaccine plus 5K", a government message about five preventive measures.
The Prime Minister asked the Ministry of Health to first vaccinate the poor, families of those who were devoted to the country, and eight other categories named in the Government's resolution on vaccination.
The Ministry of Health was asked by the PM to implement vaccination this week and to continue stamping out the outbreak in Kim Thanh district in Hai Duong province.
At the same time, promoting business to achieve the dual goals of controlling the epidemic and developing the economy must be a priority, the government head said.
According to the PM, this is the last meeting of the government for the 14th term, so he asked ministries, agencies, and local authorities to focus on important, urgent and immediate tasks. Accordingly, they have to solve remaining tasks under their responsibilities within this term.
Ho Van - Lien Anh

The pilot organisation of urban administration in HCM City and Da Nang and the special mechanisms and policies for Da Nang were discussed at a meeting of standing Government members in Hanoi on March 1.

A number of domestic businesses have announced their plans to purchase COVID-19 vaccines for use among their employees and family members following the arrival of the first batch of the AstraZeneca vaccine.