An unwavering priority of Russia is to continue consolidating its comprehensive strategic partnership with Vietnam, Russia's Acting Consul General in HCM City Vadim Basinskyi affirmed in his article posted on Thanh Nien Newspaper.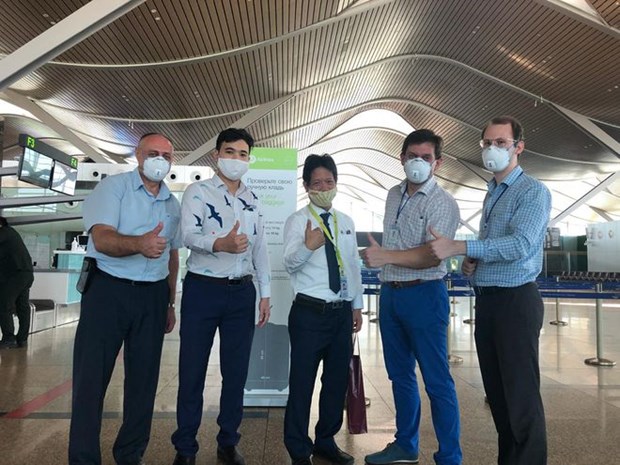 The first flight repatriating Russian citizens on Cam Ranh-Novosibirsk air route in April 2020 (Photo: thanhnien.vn)
The cooperation between Russia and Vietnam is developing strongly in all fields on the principle of mutual respect, equality and reciprocal benefit, Basinskyi wrote, adding that the two countries' people are standing side by side, supporting each other, and moving forward together.
At present, Vietnam is one of the leading ASEAN countries in terms of trade exchanges with Russia, and two-way investment is also increasing positively. Collaboration in military technology, defence and security, including in cyber security, is developing, while educational, scientific and cultural cooperation is expanded. Each year, Russia provides nearly 1,000 Government scholarships for Vietnamese students, and there are currently about 6,000 Vietnamese students learning at Russian educational establishments.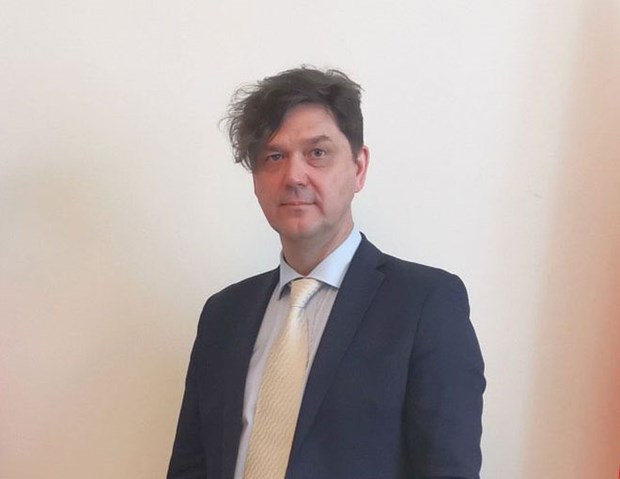 Russia's Acting Consul General in Ho Chi Minh City Vadim Basinskyi (Photo: thanhnien.vn)
According to the Acting Consul General, it is essential to develop the bilateral relationship, firstly in trade and investment.
Russia plans to expand collaboration in industrial production, transport infrastructure, electricity, oil and gas, assembly industry, health and high technology, he said.
Amid the COVID-19 pandemic, the Russian Consulate General has focused efforts on helping arrange flights repatriating Vietnamese citizens from Russia and providing consular support for Russian citizens in Vietnam's southern region.
Since the beginning of March 2020, the agency has supported the return of nearly 25,000 Russian citizens from Cam Ranh and Tan Son Nhat international airports through regular, repatriation and transit flights, Basinskyi wrote.
He took the occasion to thank Vietnamese authorities for helping the Russian Consulate General address arising problems in the period.
Despite impacts of the pandemic, cooperation activities between the two countries have continued to be carried out, mainly in the virtual format. Vietnam has provided medical supplies for Russia, while Russian experts working in Vietnam have exerted efforts to find out effective prevention and control measures, he said, adding that negotiations on Russia's Sputnik V vaccine supply are about to be completed.
On the occasion of the Lunar New Year festival, Basinskyi wished Vietnamese people good health, happiness and more achievements. He expressed his belief that when the pandemic is over, the two countries can realize intentions and agreements to further develop bilateral cooperative ties./. VNA