Nearly 6,000 civil servants and public employees had failed to complete their tasks in 2018, according to a report by the Ministry of Home Affairs.
Ministry seeks to eliminate lifetime employment of civil servants
Civil servants' base salary to increase in July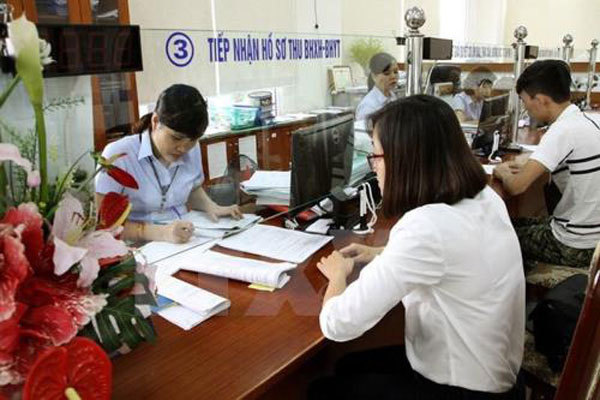 Illustrative image. – VNA/VNS photo
The evaluation and classification of officials, civil servants and public employees in 2018 covered 19 ministries and sectors, and 45 localities nationwide.
Among the 284,668 civil servants under evaluation, 1,690 did not complete their missions.
About 27 per cent excelleed while 69.34 per cent were rated good task performers.
As many as 4,244 out of more than 1.1 million public employees did not accomplish their assigned tasks.
According to the Law on Cadres and Civil Servants, those who do not complete tasks for two consecutive years should be dismissed.
The number of public employees in 63 provinces, cities and 20 Governmental agencies nationwide in 2018 was reduced by 3.87 per cent compared to 2015, following a plan to streamline State agencies and downsize public staff, according to the Ministry of Home Affairs.
VNS