A Vietnamese delegation led by Rear Admiral Pham Van Vung, Political Commissar of the Vietnam People's Navy attended the Maritime Defence Exhibition & Conference 2019 in Changi Exhibition Centre, Singapore.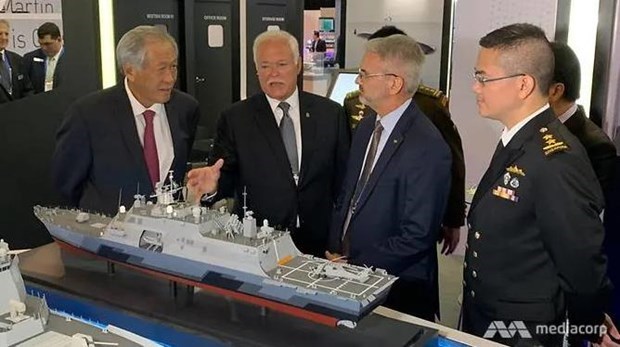 At the event (Source: channelnewsasia.com)
The event, opened on May 14, attracted 26 delegations of naval forces, coast guards and law enforcement agencies at sea.
Over 200 corporations and companies from countries and territories introduced the latest technologies in defence navigation such as combat systems, maritime security and safety technology, naval equipment and services, communications systems among others.
Delegates visited 30 nearly foreign naval vessels at Changi naval base and discussed measures to raise mutual understanding and boost cooperation in maritime security.
The same day, a ceremony was also held at the base to celebrate the 10th anniversary of the Singapore navy's Information Fusion Centre.
The Vietnamese delegation had several bilateral meetings with representatives from foreign defence ministries and navies.-VNA