In 2011, leaders of Vietnam and Germany signed the Hanoi Joint Declaration, upgrading bilateral relations to a strategic partnership, creating a new impetus to promote cooperation between the two countries.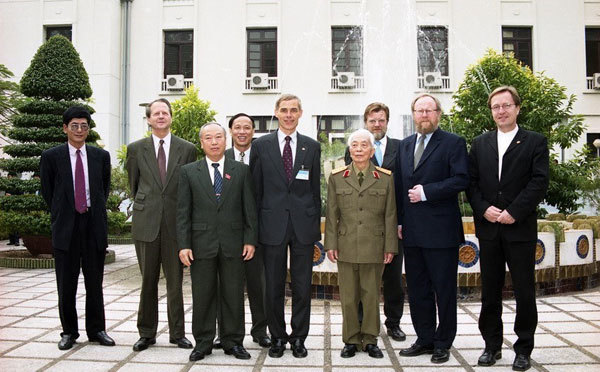 General Vo Nguyen Giap hosts a reception for President of the Federal Parliament of Germany Wolfgang Thierse during his official friendship visit to Vietnam in 2001 (Photo: VNA)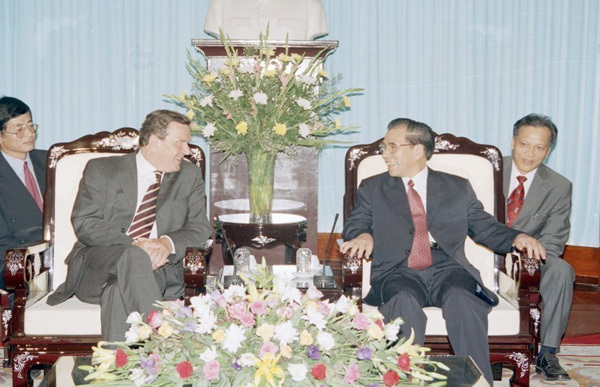 Party General Secretary Nong Duc Manh meets German Chancellor Gerhard Schröder during his official visit to Vietnam, May 14-15, 2003 (Photo: VNA)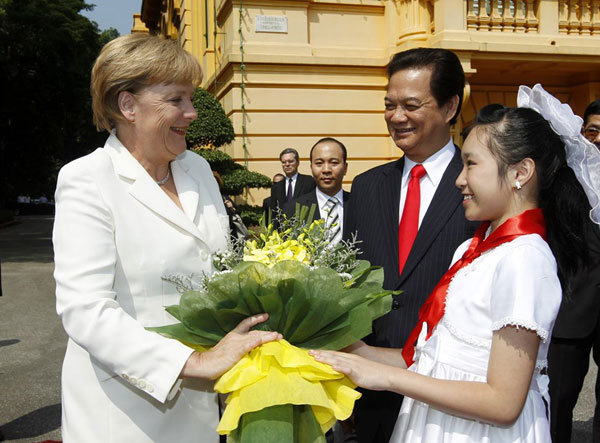 Prime Minister Nguyen Tan Dung welcomes German Chancellor Angela Merkel, October 11, 2011 (Photo: VNA)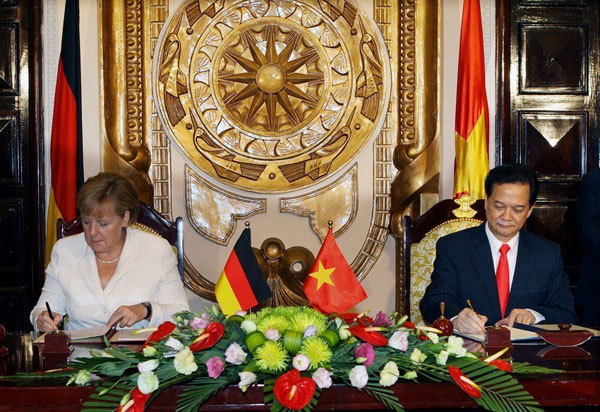 Prime Minister Nguyen Tan Dung and German Chancellor Angela Merkel sign the Hanoi Joint Declaration on the establishment of a strategic partnership, October 11, 2011 (Photo: VNA)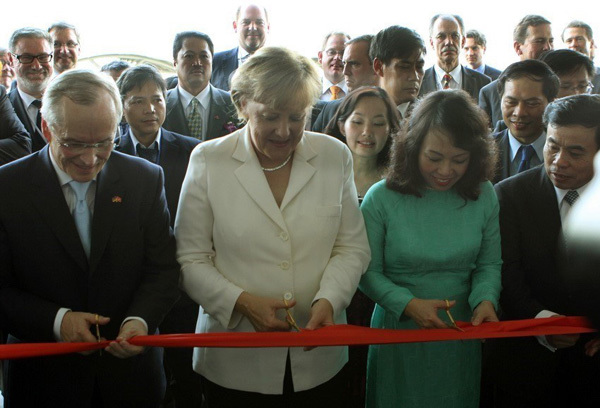 German Chancellor Angela Merkel cuts the ribbon to inaugurate the wholly German–invested B.Braun medical equipment factory (Photo: VNA)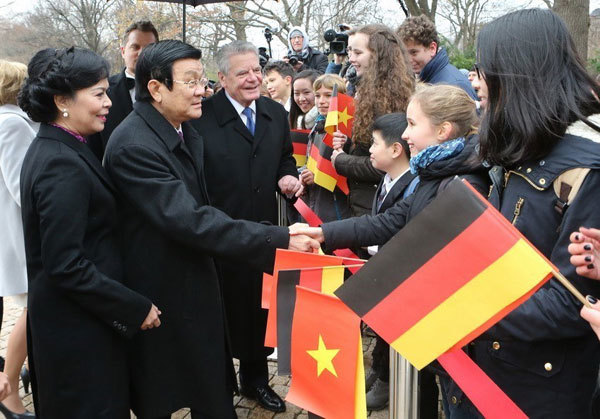 German and Vietnamese children welcome President Truong Tan Sang and German President Joachim Gauck at a welcoming ceremony during the former's state visit to the Germany (Photo: VNA)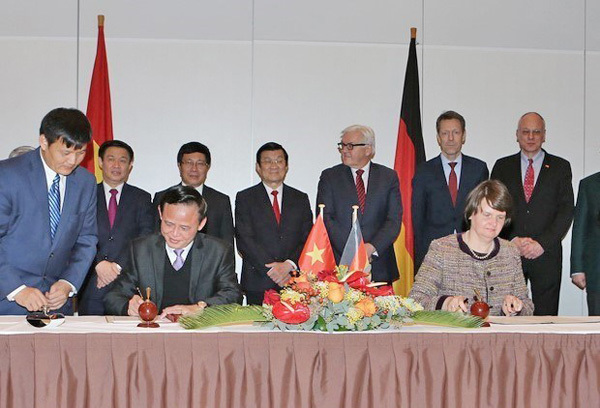 President Truong Tan Sang witnesses the signing of a forestry cooperation agreements during his state visit to Germany in 2015 (Photo: VNA)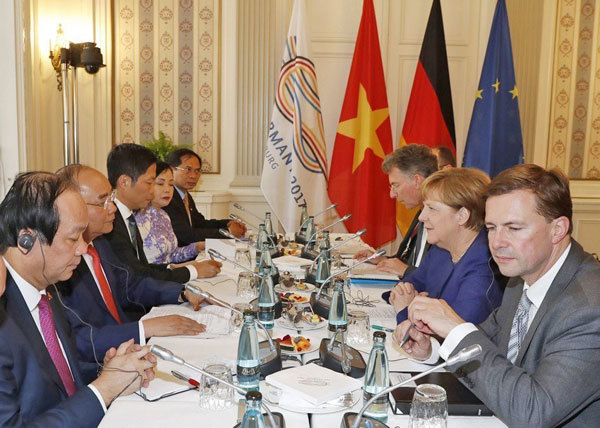 Prime Minister Nguyen Xuan Phuc holds talks with German Chancellor Angela Merkel during his official visit to Germany (Photo: VNA)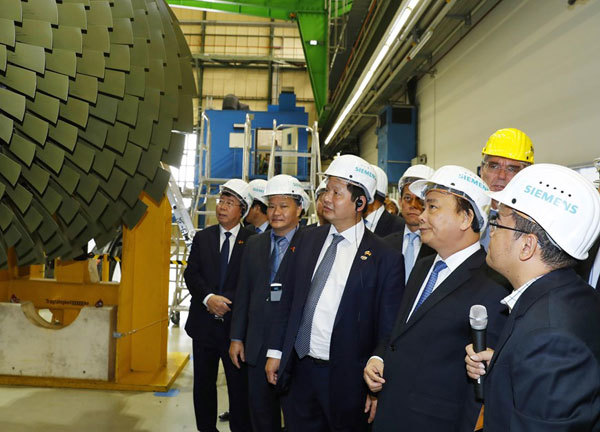 Prime Minister Nguyen Xuan Phuc visits a gas turbine manufacturing factory of Siemens group during his official visit to Germany, July 2017 (Photo: VNA)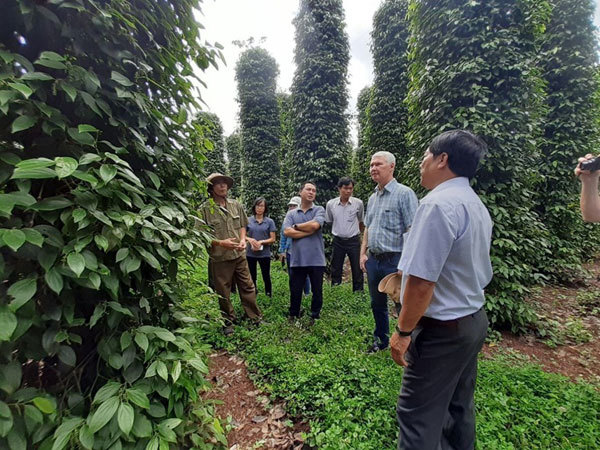 Representatives from the Harris Freeman Co., Ltd., the German Agency for International Coooperation (GIZ) and the Sub-department of Plant Protection and Cultivation under the Ba Ria-Vung Tau provincial Department of Agriculture and Rural Development visit a pepper garden in Hoa Hoi commune, Xuyen Moc district, 2019 (Photo: VNA)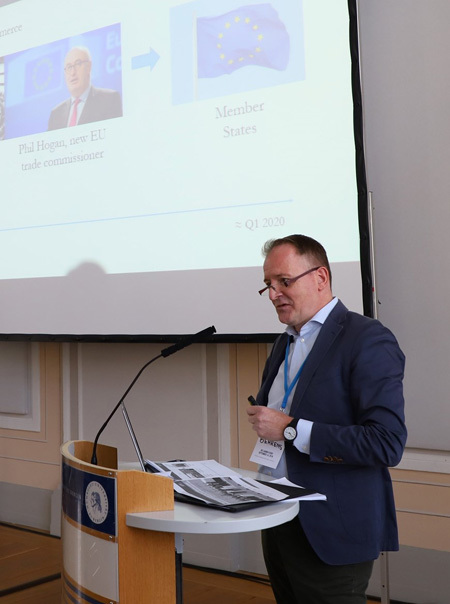 Michael Behrens, WMP Eurocom AG Chief Official of Operation evaluates the potentials of EVFTA at the launch of the Vietnam Germany Innovation Network at Humboldt University, Berlin, Germany (Photo: VNA)
Deputy Prime Minister and Minister of Foreign Affairs Pham Binh Minh (R) receives State Secretary of the German Federal Foreign Office Andreas Michaelis during his Vietnam visit for the fifth meeting of the Vietnam – Germany Strategic Management Group, December 5, 2019 (Photo: VNA)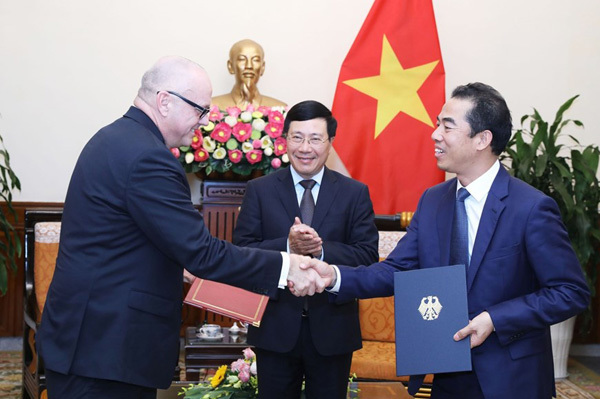 Vietnam and Germany approve an action plan for the 2020-2021 period (Photo: VNA)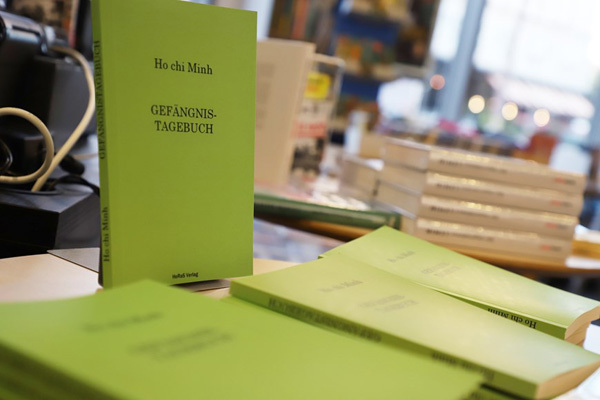 The famous 'Nhat Ky Trong Tu' (Prison Diary) written by President Ho Chi Minh during the early 1940s are republished in Germany by Dr. Erhard Scherner and his wife Dr. Helga Scherner, 2019 (Photo: VNA)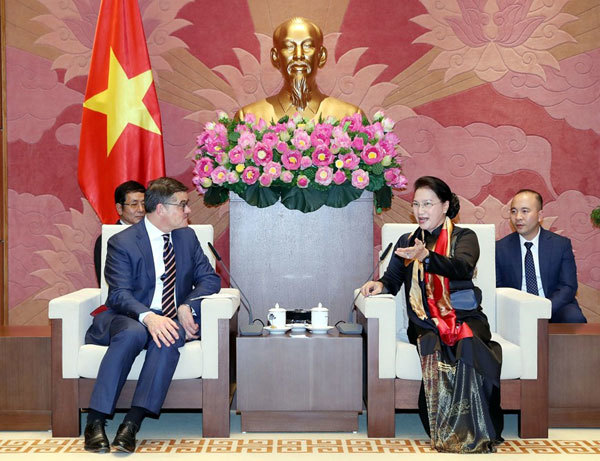 National Assembly Chairwoman Nguyen Thi Kim Ngan meets President of Germany's Hessen State Parliament Boris Rhein in Hanoi, November 12, 2019 (Photo: VNA)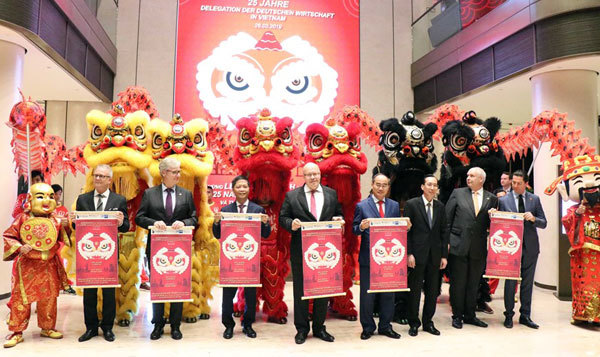 A German House is inaugurated in Ho Chi Minh City, March 26, 2019 (Photo: VNA)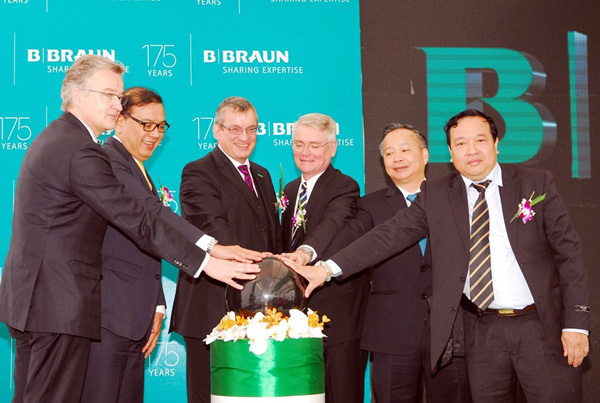 There are currently 70 valid German investment projects in Hanoi with a total registered investment capital of 112.9 million USD, a modest number in comparison to the total of over 300 German enterprises in Vietnam. In the photo: B.Braun Vietnam inaugurates the second phase of a medical equipment factory. (Photo: VNA)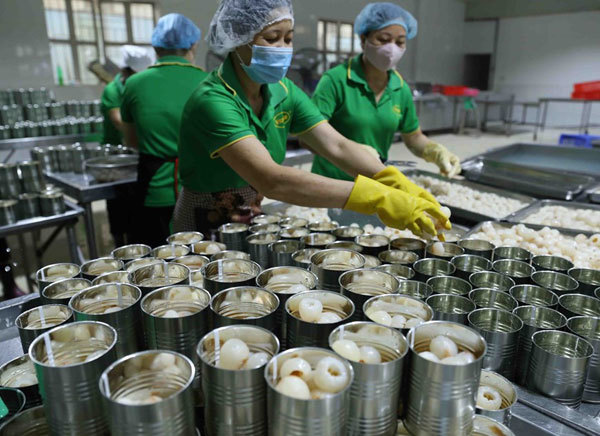 During the 2020 litchi crop, the Vifoco Import Export JSC plans to process around 700 tonnes of fresh litchi for domestic use and export to Germany. In the photo: A litchi processing line of Vifoco in Bac Giang province (Photo: VNA)
VNA

September 23 marks 45 years of diplomatic ties between Vietnam and the Federal Republic of Germany.

Prime Minister Nguyen Xuan Phuc engaged in a talk on the phone with Chancellor of Germany Angela Merkel on September 15 on the occasion of the 45th anniversary of Vietnam – Germany diplomatic ties (September 23, 1975, 2020).