The 2021 amnesty decision of the Vietnamese President was announced at a press conference held in Hanoi on August 31.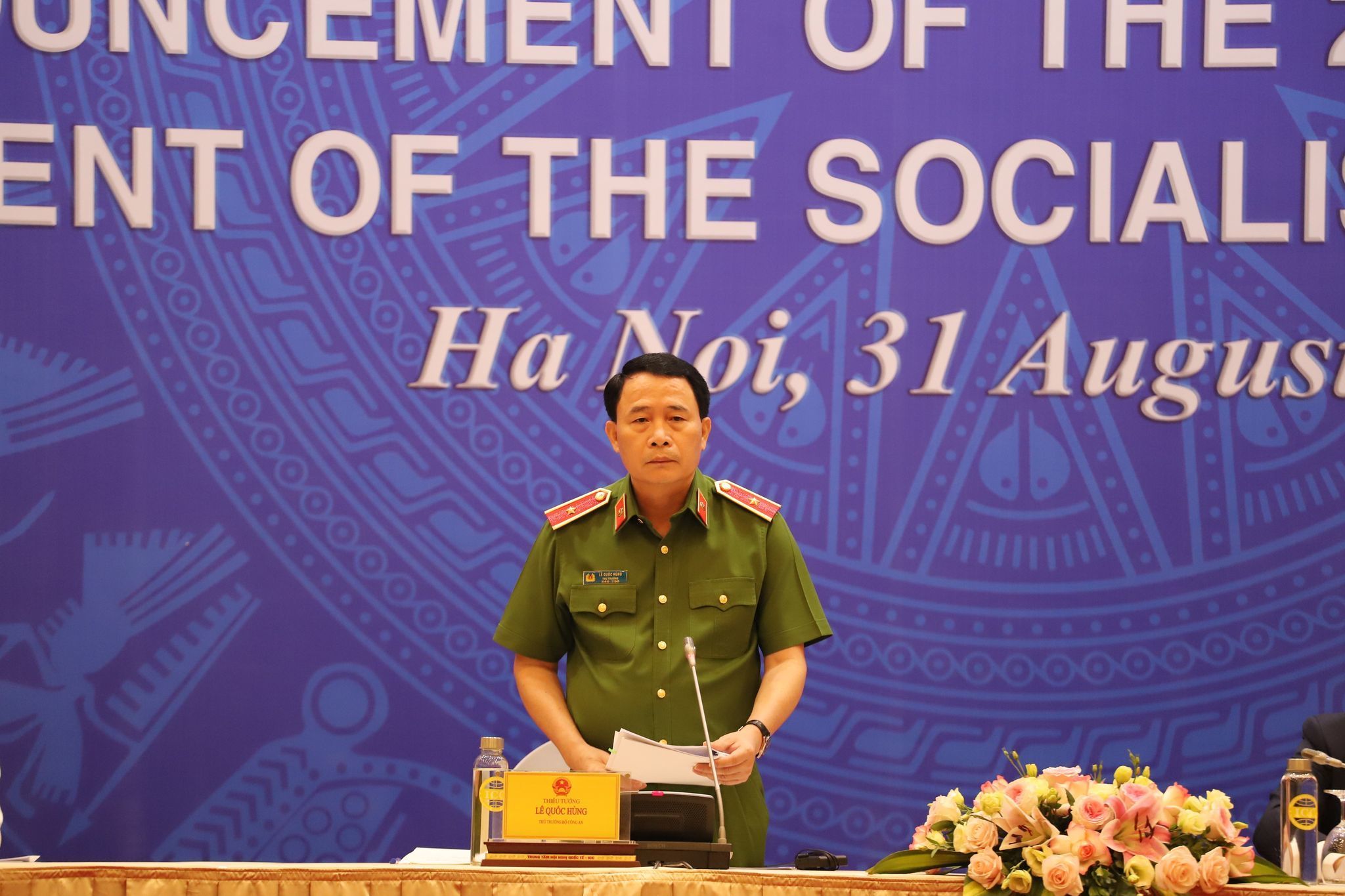 Major General Le Quoc Hung, Deputy Minister of Public Security, at the press conference.
At a press conference to announce the Vietnamese President's decision on amnesty in 2021 on August 31, Major General Le Quoc Hung, Deputy Minister of Public Security, a permanent member of the amnesty advisory council, said that of the 3,028 prisoners granted amnesty by the President this time, there are 21 foreign nationals.
Among the foreign prisoners granted amnesty, there are 10 Chinese prisoners, three Nigerian, two Cambodian, one Malaysian, one Korean, and one American. In addition, there are two Japanese prisoners who are granted amnesty for special cases.
In addition, 283 offenders for the crime of infringing upon the order of economic management and positions are granted amnesty this time. They paid VND24 billion to fulfil civil judgments and civil reimburse. 
Among the amnesty beneficiaries, there are 499 persons of ethnic minority groups of Vietnam, and 314 religious followers, said Maj. Gen. Le Quoc Hung.
Vice Chairman of the Presidential Office Pham Thanh Ha noted granting amnesty is a legal institution regulated in Article 88 of the Constitution of Vietnam, and it was institutionalised in the 2018 Amnesty Law and relevant legal documents.
Granting amnesty illustrates the humanity and magnanimity tradition of the Vietnamese people, as well as the Party and State's leniency policy towards prisoners who have shown good conduct, he said.
He stressed that the amnesty deliberation process consistently adheres to the principle of ensuring strictness, openness, democracy, right persons, and right conditions so that all eligible prisoners are taken into consideration.
The Hanoi Special Amnesty Advisory Council has proposed authorities grant amnesty to 59 prisoners on the occasion of the National Day (September 2).
The selected inmates have performed well during their prison terms and are eligible for parole in line with the President's 2021 amnesty decision.
Hanoi Police plans to organise a ceremony on September 1 to announce the President's amnesty decision and release the prisoners.
Thu Hang

President Nguyen Xuan Phuc has signed a decision to grant amnesty to more than 3,000 prisoners.