The Vietnam – Slovakia cooperative relations are developing positively in various areas, said Ambassador Nguyen Tuan at a ceremony held in Bratislava on September 24 to celebrate the 72nd Vietnam's National Day.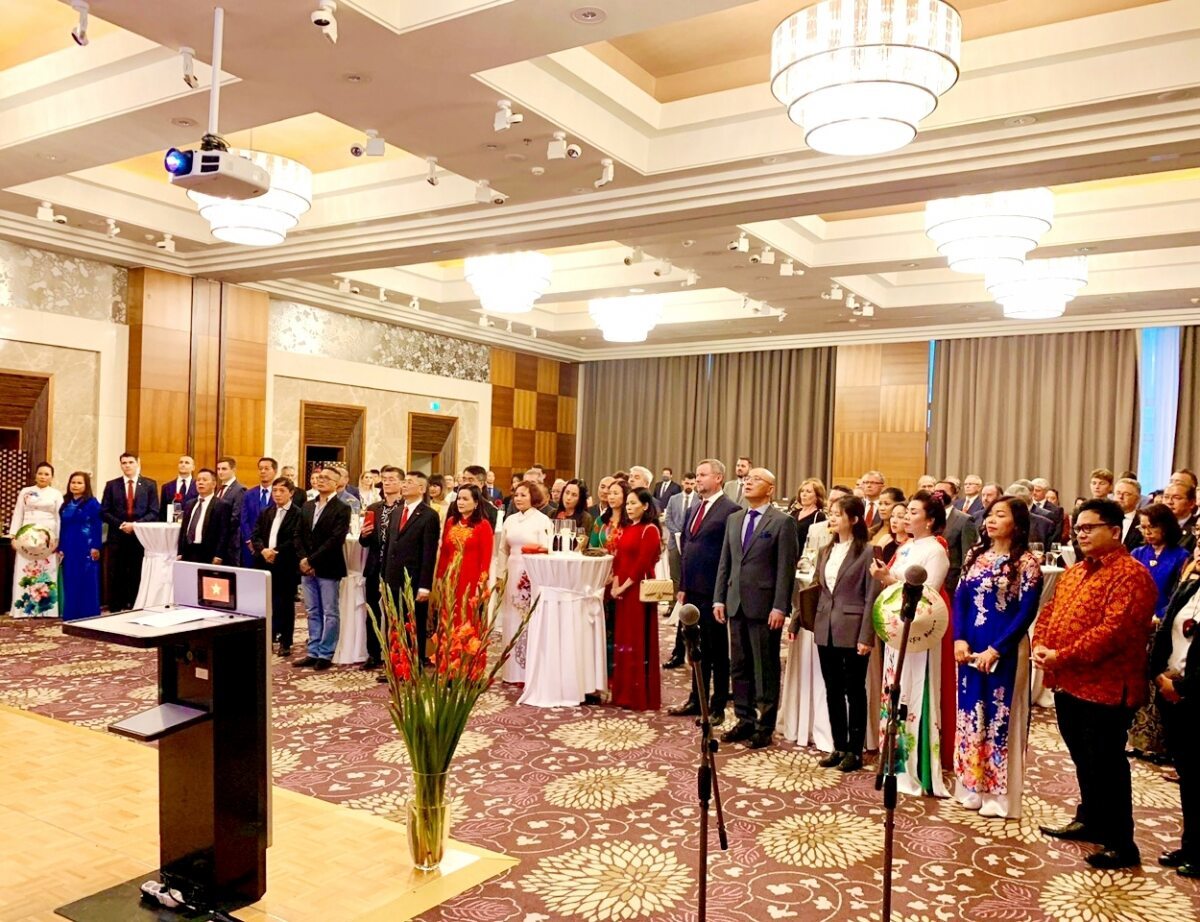 Representatives of the Slovak government and diplomatic coprs attend the ceremony.
In his speech, Ambassador Tuan highlighted the significance of the August 1945 Revolution and National Day (September 2), proclaiming the birth of the Democratic Republic of Vietnam, now the Socialist Republic of Vietnam.
He reviewed the tremendous achievements Vietnam has recorded during the past 72 years, especially since it carried out the Doi Moi (Renewal) process, together with the country's foreign policy in the coming years adopted at the 13th National Party Congress early this year.
The diplomat said he is proud of the comprehensive development of the traditional friendship and cooperation relationship between Vietnam and Slovakia, and expressed his belief that this relationship will continue to develop and cultivate greater achievements in the coming time.
On this occasion, he thanked the government and people of Slovakia for donating 100,000 doses of the AstraZeneca COVID-19 vaccine to Vietnam to help it combat the virus.
He also thanked for the government and people of Slovakia for creating conditions for the Vietnamese community to successfully integrate into their host society, and serve as a bridge to promote the friendship and cooperation between the two countries.
The ceremony was attended by Slovak officials, representatives of diplomatic corps, leaders of Slovak localities, and business CEOs and representatives of the Vietnamese community in Slovakia.
Source: VOV

Vietnamese leaders have extended greetings to their Philippine counterparts on the occasion of the 45th founding anniversary of the diplomatic ties (July 12, 1976 - 2021).