Deputy PM Pham Binh Minh urged Denmark and Bulgaria to soon ratify and sign the EU-Vietnam Free Trade Agreement (EVFTA) and the EU-Vietnam Investment Protection Agreement (EVIPA) for the benefits of all parties involved.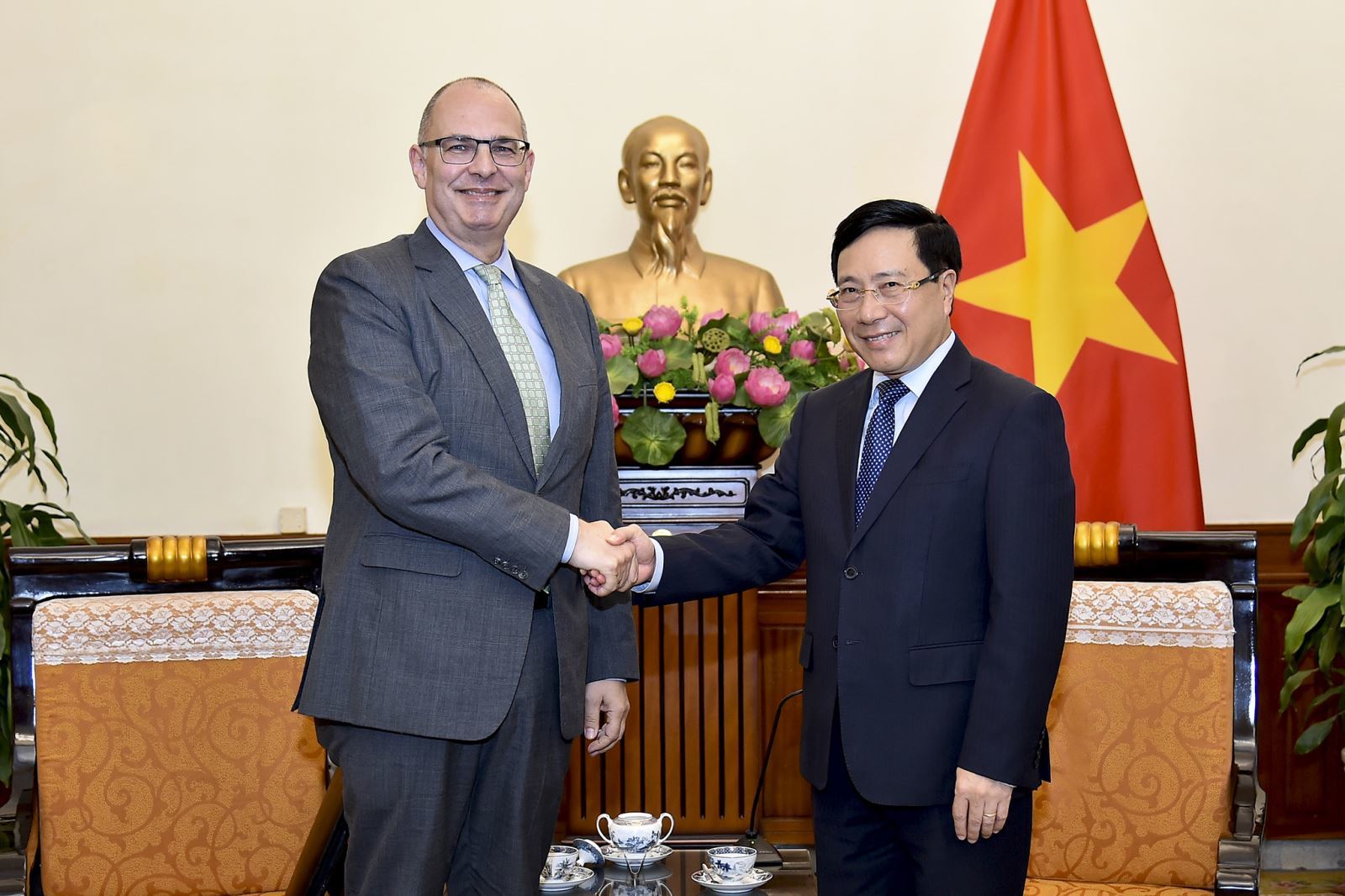 Deputy Prime Minister Pham Binh MInh and Ambassadors of Denmark to Vietnam Hojlund Christensen and Bulgaria
On May 10, Minh had meetings with newly appointed ambassadors of Denmark Hojlund Christensen and Bulgaria Marinela Milcheva Petkova, saying Vietnam gives priority to the comprehensive partnership with Denmark and the all-round cooperation with Bulgaria.
Minh expected the two ambassadors would contribute to the relations between Vietnam and these countries in all spheres, especially in promoting trade.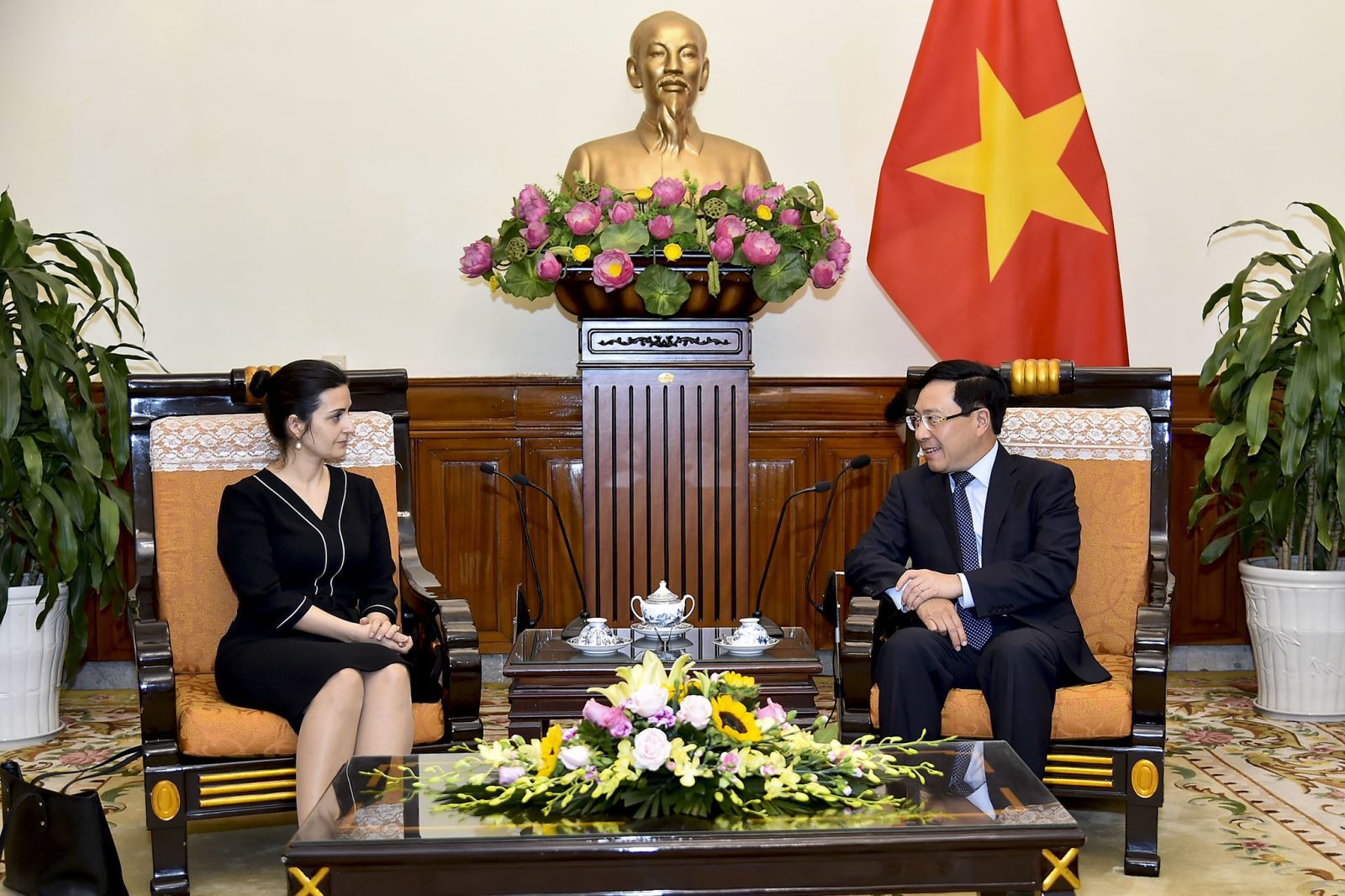 Deputy Prime Minister Pham Binh Minh and Ambassadors of Bulgaria to Vietnam Marinela Milcheva Petkova. Source: VGP.
Vietnam and the EU initiated negotiation for EVFTA on June 26, 2012. Following 14 meetings in three years, the two sides announced the conclusion of the negotiation process in Brussels on December 2, 2015.
EU leaders in various meetings with Prime Minister Nguyen Xuan Phuc and Chairwoman of the National Assembly Nguyen Thi Kim Ngan last month stressed the importance of EVFTA, the second bilateral trade agreement between the EU and an ASEAN country.
On this occasion, Minh expressed his gratitude to Denmark and Bulgaria for their supports to Vietnam's running for a non-permanent seat of the UN Security Council in the 2020 – 2021 period.
At their separate meetings, both Christensen and Petkova highly regarded Vietnam's economic achievements and the country's constructive foreign policy which play a huge role in enhancing Vietnam's status and credibility in the region and the world. Hanoitimes
Ngoc Thuy