Le Hoai Trung, deputy foreign minister talks to the press about Vietnam's achievements in promoting human rights.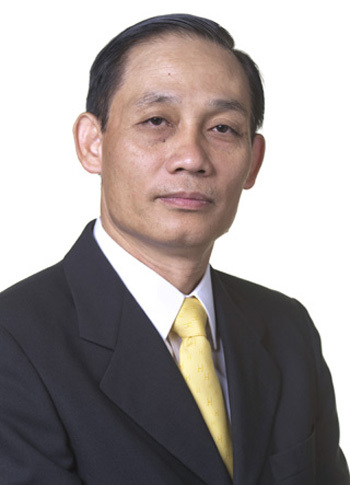 Le Hoai Trung, deputy foreign minister.

What achievements has Vietnam gained in protecting and promoting human rights?
The protection and promotion of human rights have been firm commitments of the Vietnamese State over many decades.
Human rights have been placed in the centre and been considered an objective and motivation for all policies and actions of the country. Though Vietnam has faced many difficulties and challenges, the task of protecting and promoting human rights has achieved many notable achievements.
Since the 2013 Constitution was approved, the work of legal reform and the completion of national institutions and policies has been further promoted. Up to now, Vietnam has adopted more than 100 laws and codes which relate to human rights. On November 20, the National Assembly passed the Labour Code (revised version) which is basically compatible with the International Labour Organisation's important international conventions.
According to a UNDP report in 2018, Vietnam ranks 116 of 189 in the Human Development Index and 67 of 160 in the Gender Equality Index. According to a World Bank report, the percentage of poor households in Vietnam has dropped by 13 per cent.
According to the UNDP report, at present 70 per cent of Vietnamese people have daily access to the internet and people's economic rights have been well protected and implemented.
What other successes can you tell us about?
Vietnam's achievements in human rights have served as an important premise for Vietnam in its diplomatic activities.
In 2019, Vietnam completed its Universal Periodic Review (UPR) – Cycle III. Our UPR received quite a lot of positive comments from many countries and international organisations.
Besides holding dialogues with UN member states within the framework of the UPR, Vietnam has also conducted diplomatic rounds or bilateral consultations with some partners who have shown interest in human rights.
In all UN, ASEAN and ASEM forums, Vietnam has always reiterated its policy to protect and promote human rights and has committed to contributing to promoting human rights and implementing the global agenda on sustainable development, response to climate change, gender equality and others.
Vietnam holds high the principles of independence, sovereignty and non-interference in other country's internal affairs, and no politicalisation of human rights. Vietnam considers dialogue and co-operation the best ways to consider all issues relating to human rights.
In 2019, in the Human Right Council, Vietnam, Bangladesh and the Philippines joined efforts to take the Resolution on Climate Change and Rights of Disabled People. The resolution has received support from 49 other countries.
When Vietnam was a non-permanent member of the UN Security Council from 2008-09, Vietnam played an important role in pushing through the adoption of Resolution 1899 of the Security Council on women's role in the post conflict process. In its term as a non-permanent member in the UN Security Council from 2020-21, Vietnam will organise important events relating to women's role post conflict, particularly in negotiation, peace construction and the post war reconstruction.
Could you tell us about the difficulties in implementing policies on human rights in Vietnam?
There are shortcomings and limitations that need to be overcome. For instance, in legal aspects, we need to make laws more effective and less overlapping. The administrative system needs to be reformed to better serve the people.
The awareness of the people of their rights is insufficient, the capacity of officials to ensure the rights of people is still weak. Objective socio-economic conditions do not allow us to have resources to ensure people's rights as expected. Another difficulty is that some organisations and individuals abuse human rights and democratic freedoms to serve their own political intentions, which is contrary to the common interests of the community and the law.
In the near future, how will Vietnam ensure the implementation of human rights?
Vietnam will continue to improve the legal system based on promoting positive aspects and results achieved in human rights policies. We will have to perfect and supplement policies related to human rights issues, as well as develop measures to enforce laws on human rights.
More importantly, we must strengthen education among the public as well as civil servants in the human rights political system; on the responsibility of State agencies to ensure human rights; responsibilities of the people as well as socio-political organisations, professional organisations in ensuring human rights.
Vietnam will continue to promote dialogue and international cooperation, and increase participation in international human rights institutions. Thereby, we can learn and share experience with international partners on the process of ensuring human rights in Vietnam. - VNS

Vietnam has achieved many successes in socio-economic development, contributing to maintaining regional and international peace and stability, and creating an important basis and prerequisite to ensure and enforce human rights.  

"How to make policies so that workers earn enough to afford their daily life, still have time to study and improve their skills, to entertain, to take care of themselves and their family...

The Prime Minister has signed Decision No. 1722/QD-TTg approving the national target program on sustainable poverty reduction for the 2016 – 2020 period, which has added motivation for poverty reduction in Vietnam.