A cleaning machine has been used to tidy the beaches in Danang City before the summer holiday starts.
Da Nang beach faces serious erosion
The gym teacher of Da Nang beach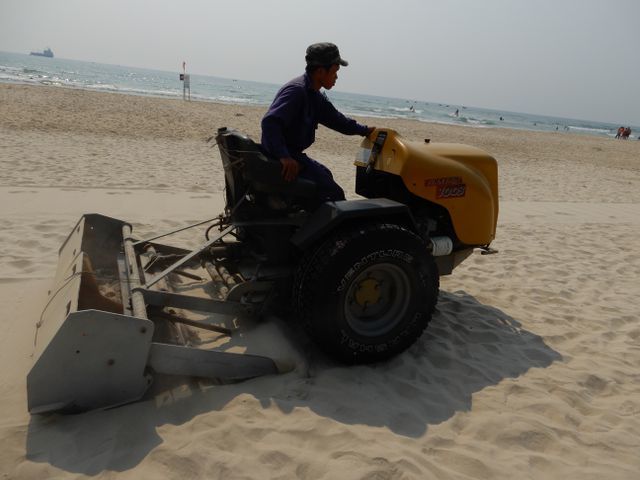 Cleaning a Danang beach
For the past month, both locals and tourists in Danang have been fascinated with the new machine used on the beaches from Pham Van Dong to My Khe streets. The machine digs 5-10cm deep into the sand and filters out small rubbish such as cigarettes and bottle caps.
The investor of the project is River and Sea Environment Company. An employee will drive the machine along the beaches to clean the sand of litter.
Driver Nguyen Van Tinh said, "The machine helps make the cleaning work faster and safer because sometimes, we encountered sharp objects like a piece of metal or terracotta."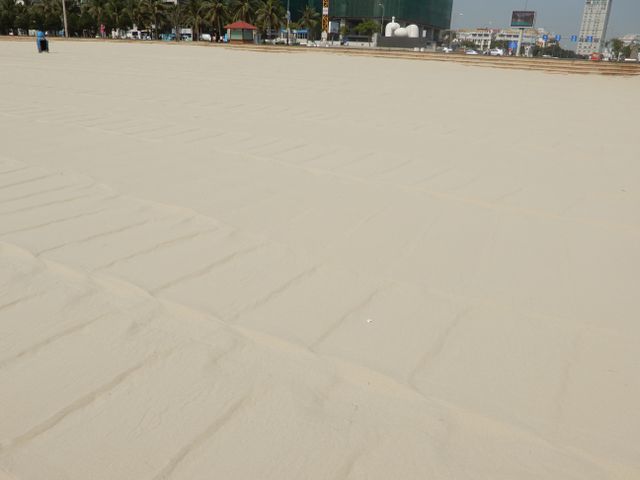 The beach looks much smoother
Both tourists and locals said the beach looked more pleasing to the eyes and no one had to worry about stepping on to sharp objects.
Tran Minh Chuc, a local in Hoa Khe Ward, said, "It's great that the machine can find bottle caps that were buried deep under the sand. The beach definitely looked much smoother and cleaner afterwards. The place looks even more attractive."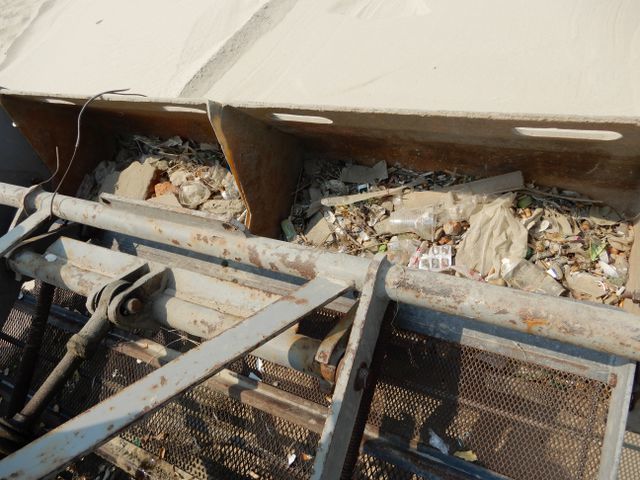 Many small objects found
According to Dinh Van Hanh, deputy director of River and Sea Environment Company, they have signed a contract to clean the beaches for 70 days this year. They will work in the second and third quarters 
since they are the peak travel seasons. Since the sand will be regularly wet during the rainy season, they can only work when it's sunny.
"We work 13 days a month from 8.30 am to 1 pm," he said.
Nguyen Duc Vu, head of the Management Board of Son Tra Peninsula and Danang Tourism Beaches, supported the project, saying that it's time to apply technology more often in protecting the environment
in Danang.
"We hope environment companies will use more technology to clean more of the beaches," he said. Dtinews