The Forest Protection Department in Bac Tra My District, Quang Nam Province, confirmed on May 15 that they had seized seven turtles at a coffee shop in the area, including three rare specimens.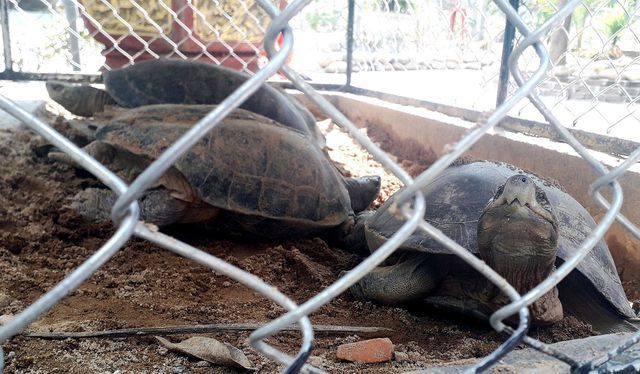 Turtles seized at coffee shop
On May 14, they received a report that a coffee shop in Tra My Town was keeping seven turtles that looked like endangered animals.
The department co-operated with the police in Bac Tra My to inspect and seized seven turtles. The owner was unable to provide the required papers for the turtles.
According to the owner, he bought the animals from an acquaintance at VND20m. He only wanted to put them on display at the coffee shop and didn't know what species they are.
The Forest Protection Department later said there were two red-eared sliders, three yellow-headed temple turtles and two that were still awaiting identification.
The yellow-headed temple turtles are endangered species.
The Convention on International Trade in Endangered Species of Wild Fauna and Flora suspended trade of yellow-headed temple turtles in 2012.
The department said these kinds of turtles had never been found in the area. If the turtles are confirmed to be endangered and rare species, they would launch an investigation and prosecute the violators.
Dtinews