The Asia-Pacific Stevie Awards 2019 for best businesses has announced VNPT as the winner of both the Gold and Silver awards thanks to its VNPT Check and VNPT Smart Tourism apps.
 VNPT among top three strongest Vietnamese brands
Stellar IPO deals expected in 2019
VNPT to spend $1 billion on M&A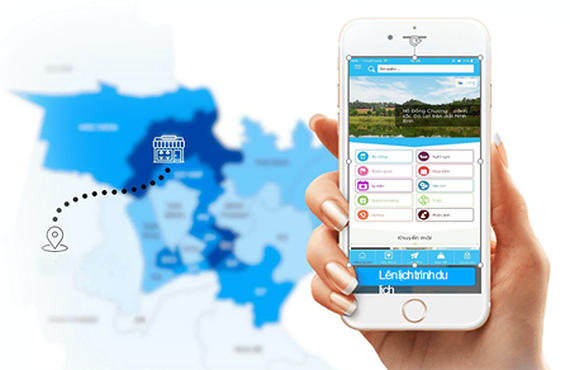 The app Smart Tourism on smartphones
The VNPT Check app is given the gold medal in the category of innovative software to serve business purposes.
The app aims at verifying the origin of merchandise using high-level security stamps which are stuck onto goods.
These stamps can be scanned via a smart phone when users are purchasing items, helping people to be aware of necessary information like batch code or manufacturer.
After being scanned, the stamps can be nullified to avoid reuse on fake items.
At the moment, VNPT Check is introduced to more than 5,000 businesses nationwide to be specifically attached to local produce.
It has received very positive feedbacks from many users.
The VNPT Smart Tourism app won the silver medal in the category of innovative information application for the public and the press.
This software meets all regulations on state management system connections, having a rich ecosystem of an integrated database on tourism, a tourism information portal, a tourism app for smart devices, a digital map, a accommodation management system, a smart data analysis and tourism forecast system, and a tool to display tourism information.
Until now, this application has been successfully delivered to the Vietnam National Administration of Tourism under the Ministry of Culture, Sports, and Tourism.
A tourism website based on that has been launched in the 13 northern provinces such as Lao Cai, Cao Bang, Ha Giang, Ha Nam, Ninh Binh, Phu Yen, and Bac Giang. It is now being piloted in other 34 provinces nationwide. SGGP