Like the SARS outbreak in 2003, which claimed the lives of five Vietnamese, the 2019 coronavirus is also believed to be transmitted from wildlife to humans.


Fourteen Vietnamese and international non-profit organizations in Vietnam have sent an open letter to Prime Minister Nguyen Xuan Phuc, proposing to close illegal markets and wildlife trading points to help prevent the spread of Covid-19.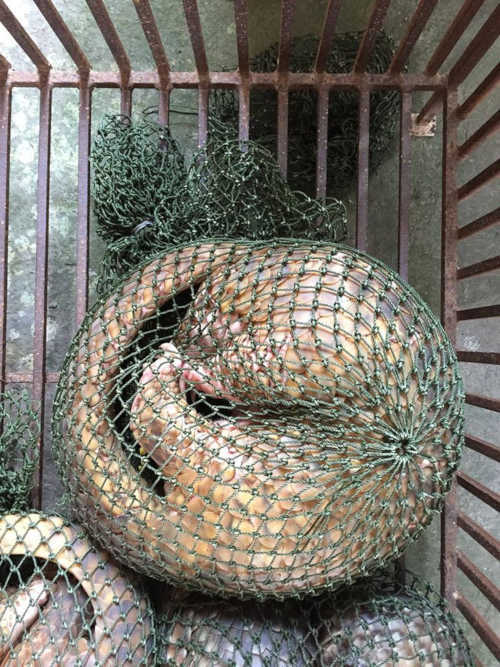 Scientists found that coronavirus is derived from bats and is transmitted through wildlife, the vector, to humans. It is still unclear which species act as the vector. However, a research team in China believes that the vector could be pangolin.

In any case, it is the activity of trading wildlife which has caused the spread of the virus and triggered the Covid-19 epidemic through close contact between humans and wildlife.

Not only SARS and Covid-19, but many pandemics that occurred in the last 20 years also show clear relations with virus hotbeds among wildlife populations.
Not only SARS and Covid-19, but many pandemics that occurred in the last 20 years also show clear relations with virus hotbeds among wildlife populations.
The SARS epidemic in 2003 which caused 774 deaths originated from a new betacorona virus strain sourced from bats and transmitted via Paguma larvata. MERS-CoV in 2012 which caused 858 deaths also originated from a virus and was transmitted via camels.

African Swine Fever (ASF), which has caused serious economic losses in China, Vietnam and nine other countries, is believed to come from wild pigs in Africa. By the end of 2019, ASF epidemic had spread to all 63 cities and provinces in Vietnam and 5 million pigs had been culled.

The lesson from SARS and Covid-19 is clear: new virus strains will continue to be transmitted from wild animals to humans during wildlife trade and consumption.

Despite efforts in policy reform and law enforcement, the trade and consumption of wild animals in Vietnam remains serious. More and more wild animal products have been illegally carried to and through Vietnam.

Restricting the interaction between wildlife and humans through strong law enforcement to combat wildlife trafficking is the most effective approach to reduce the future risks associated with disease transmission between animals and humans.

The wildlife conservation organizations have proposed the government to take action to prevent the trafficking and consumption of wild animals – finding and closing illegal wildlife markets; prohibiting restaurants to sell wildlife meat; setting regulations which say all e-commerce platforms, social media and online newspapers to watch and eliminate all illegal transactions and ads about wildlife; setting strict regulations to effectively control the breeding for commercial purpose; reforming judicial procedures to improve the effectiveness of deterrence in the handling with crimes; and heightening awareness among Vietnamese about the risk of wildlife consumption. 
Thien Nhien

The State budget may face a shortfall of some VND42.3 trillion (US$1.8 billion) this year due to the ongoing spread of the novel coronavirus, or Covid-19, according to the Ministry of Planning and Investment.  

A bodybuilder, a watercolour artist and a film director are amongst those who have died in Wuhan.