Central Highlands Dak Nong Province's People's Committee has fined a company VND130 million (US$5,600) for illegal sand mining, vov.vn online newspaper reported.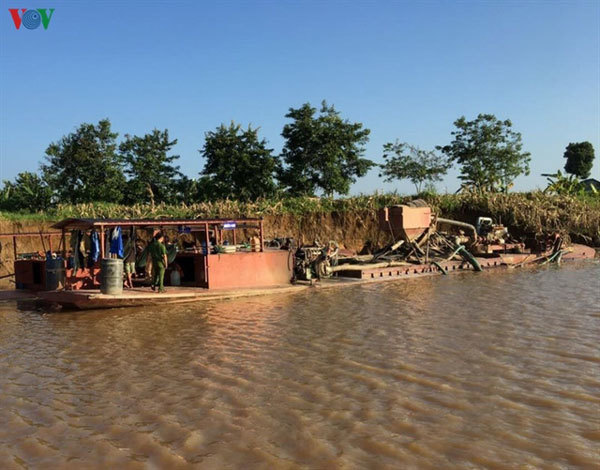 Early morning on September 25, the Dak Nong Province's joint-sector inspection team captured four illegal sand mining boats in Krong No River. — Photo vov.vn
Inspections by concerned agencies said four boats with workers of the Tay Nguyen Construction Material Joint Stock Company were discovered when they were mining sand along a section of the Krong No River last September.
The illegal-sand mining area was at Cao Son Village, Buon Choah Commune of Krong No District.
Apart from the fine, the company was responsible for levelling up a section and improving surrounding areas, the committee's punishment decision noted.
Early morning on September 25, the joint-sector inspection team of the provincial Police, Natural Resources and Environment Department and provincial People's Committee captured four illegal sand mining boats, with total seized sand of 120cu.m.
Illegal sand mining has caused landslides and damaged many rice fields in the province.
VNS