Authorities of the central coastal city of Danang in September will conduct inspections and penalize hotels and restaurants found to have discharged untreated sewage into the environment.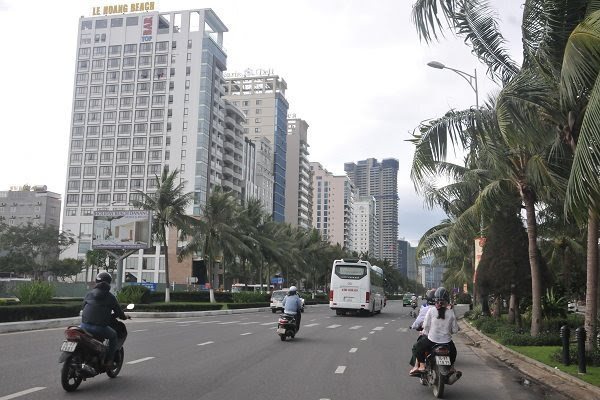 Many active seaside hotels and restaurants in Danang have placed pressure on the control of sewage running into the sea
Also, municipal departments have jointly inspected all the hotels and restaurants in the city, focusing on their practices in managing sewage discharge regulations, and will assess the environmental effects of the sewage from now until August, according to Nguyen Nho Trung, chairman of the municipal People's Council.
Hospitality businesses caught violating regulations on sewage discharge will be subject to heavy fines or even have their business licenses withdrawn, said the municipal chairman, Huynh Duc Tho.
The competent agencies will focus their inspections on the two districts of Son Tra and Ngu Hanh Son, where there is a high density of seaside hotels and restaurants, said Tho.
Addressing a meeting hosted by the People's Council on May 15, To Van Hung, director of the Department of Natural Resources and Environment, said that there are over 400 accommodation facilities, with over 1,800 rooms, located in the two districts.
Hung pointed out that 200 facilities had been licensed to connect to underground drainage systems since 2010. However, inspectors discovered that only 13% of them have met requirements on safe drainage system connections, he added.
Earlier, inspectors from the Department of Natural Resources and Environment imposed administrative fines on 13 hospitality businesses for violating environmental regulations.
Also, the inspectors proposed the municipal government direct the Department of Construction and the two districts' governments to penalize hotels and restaurants that violated regulations on construction licenses, environmental protection and groundwater exploitation prior to June 30.
Violations by these seaside businesses were reportedly repeated after the monsoon. They usually took advantage of the rain to discharge untreated effluent into the sea. SGT
Nhan Tam