During the 32nd ASEAN Summit held in Singapore last year, the region agreed to establish the ASEAN Smart Cities Network.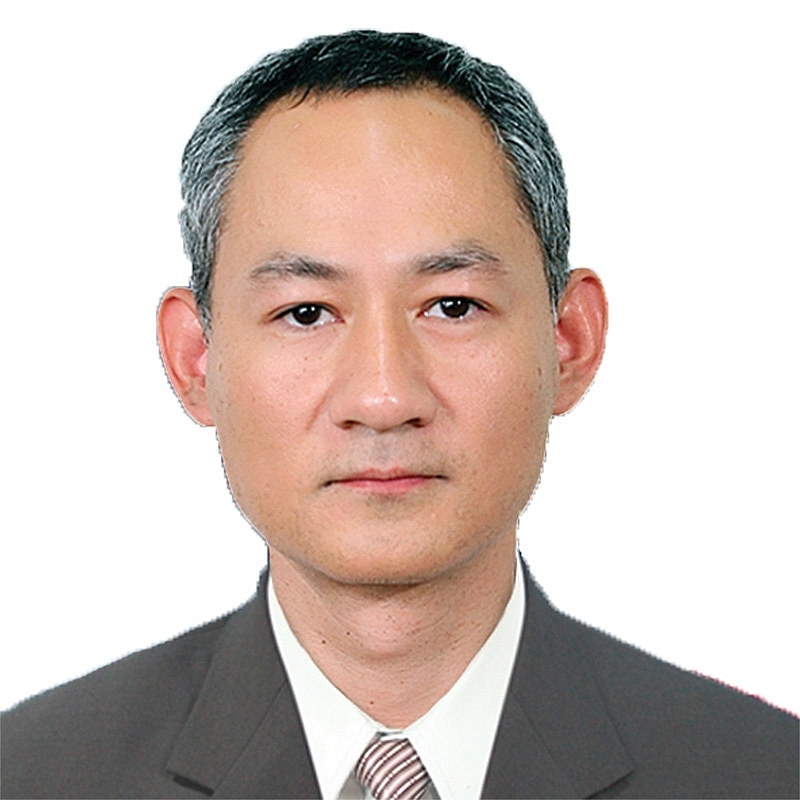 Phong Pham 
The pilot kick-starting this work has seen 26 cities from the 10 countries involved work towards a common goal of smart and sustainable urban development, bringing locations closer than ever before.
Integral to this is the aim to harness opportunities from disruptive digital technologies in order to equip people with the right skillsets to build a future-ready and smarter ASEAN bloc.
There are many elements that will need to come together to help make this happen – socio, political, and technological. On the technology front there are a number of changes afoot, which will go some way towards helping businesses both better manage this transition and be a critical element in support of it.
Smart city development requires close co-operation, so that organisations of all types and sizes can easily pull their information and operations together. This requires a fully-unified and connected IT infrastructure to support such an ecosystem – and the best way of providing that is in the cloud.
Helping enable this collaboration, as we look towards 2025 and the roadmap to building ASEAN 4.0, is the continued adoption of enterprise cloud infrastructure by companies both large and small. When cloud initially emerged on the scene, it offered many attractive benefits to enterprises.
However, first generation cloud infrastructure was not designed for traditional application architectures. As a result, it did not have the performance, predictability, and availability required and companies hesitated to migrate to the cloud.
New processes
Today it has evolved, and while the cloud migration path is not always simple, requiring planning, organisational buy-in, and a comprehensive technology framework, the second generation of infrastructure makes it easier to get it right. Second generation also provides hybrid cloud environment options ranging from integrated public services, to deployed solutions behind firewalls, something that is critical to business, seeing as cloud and on-premises are expected to co-exist for quite some time.
Increased productivity and efficiency are arguably two of the largest benefits of a connected city. When achieved, it means time and effort can be spent somewhere else, particularly on tasks which require more care, attention, and specialist skills.
In support of this, is the introduction of new adaptive processes. For instance, in transportation, third-party company Bac Ky Logistics has embarked on a project to automate the scheduling of its deliveries, enabling improvements in transparency, speed of service and optimisation of cost with Oracle Transportation Management Cloud and the Internet of Things Fleet Management application. With analytics embedded into the solution, the company expects to visualise its supply chain, logistics, and trade information in real time.
In healthcare, adaptive processes can not only detect when a patient had fallen down, but can predict the likelihood of when it might happen next, allowing clinicians to better diagnose and even personalise treatment plans for patients. And in the workplace, high-performing robots are working alongside the human workforce to free up resources so they can focus on higher value activities.
These actions are achieved, in part, by integrating Artificial Intelligence (AI) and machine learning into the software so that it can take some actions automatically, helping free humans up to focus on more complex issues and tasks. This trend is the start of a move towards a fully self-learning model, and by 2025, we expect adaptive processes to play a vital role in the operations of businesses across every industry.
The other area that smart processes will impact is the user experience, something that is critical to the success of smart cities, making it easy and more pleasurable for citizens, governments, and businesses to interact with each other and the services involved.
AI-driven systems will not just execute relatively straightforward actions, such as booking a rental car for that sales trip. They can also tackle harder tasks that normally require not only time, but also some level of expertise, such as optimising business workflows, reviewing financials for anomalies, or finding expense report violations. Often there's still a human review, but that review can often be done faster, and more accurately, with the AI's assistance in laying all the groundwork.
While some might fear this means the rise of the robots, most AI in action will in fact remain hidden. For customers and employees alike, it will merely usher in a new era of experiences – one characterised by invisible technology, simple interactions, easy engagements, predictive recommendations, and friction-free journeys.
Preparing for security threats
With new dangers emerging everyday, it is hardly a surprise that cybersecurity takes a leading part of any smart city discussion, especially in terms of policy development and capacity building initiatives, and the ASEAN Smart Cities Network meeting was no different.
To help with this ongoing battle, AI will emerge as both the shield and the sword, and it will need to be a part of every organisation's security strategy on some level.
According to Oracle and KPMG's Cloud Threat Report 2018, the number one challenge to respondents was analysing security event telemetry at scale.
And the most effective way to defeat a highly automated network of attackers is for enterprises to turn over the mass analysis of events to intelligent AI and machine learning-driven analysis platforms that span the entire enterprise IT estate.
With broader and more complex IT environments to protect, an ever-expanding network of user-controlled endpoints to keep an eye on, and with the region standing on the verge of Industry 4.0, it is crucial for businesses to be well-equipped with the right tools to fight the cyber war.
This is particularly important given that the ASEAN region has seen an increase in cybercrimes in recent years.
Businesses that act now in these three key areas will gain many advantages – a cloud platform for digital business for now and beyond; AI to drive efficiency and productivity and free workers to focus on higher value work; improved and simplified user experiences for customers and employees alike; and a new set of tools to help win the cyber battle.
To some, these technologies might be new but it is a future Oracle has been preparing for years now, and we can assure you of the value and return. It is a vision that will continue to guide our strategy, deepening AI capabilities and offering new solutions to better connect enterprise cloud solutions. VIR
Phong Pham 
Managing director, Oracle Vietnam