Determined to help protect the environment, Nguyen Minh Tien from Duc Hue District in the southern province of Long An has created a simple method of producing drinking straws from a local wild grass called cỏ bàng.
Young man earns big from exporting bamboo drinking straws
Vietnamese make next-generation straws, friendly to environment
Bamboo straw introduced to reduce single-use plastic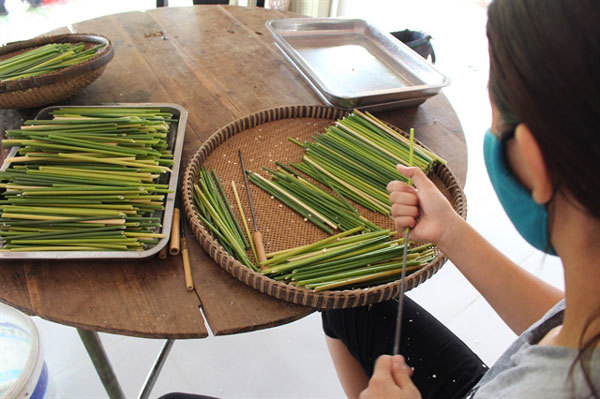 The straw making process is simple but requires dedicated labour. — VNA/VNS Photos Duc Hanh
After a year of producing the straws, his workshop has sold more than 1.2 million to businesses and consumers looking for environmentally friendly and healthy alternatives to plastic.
His team has experimented with various materials like rau muống (morning glory) and bamboo. Each presented different challenges – the vegetable decayed too easily while the bamboo was too expensive, increasing the final price of the product.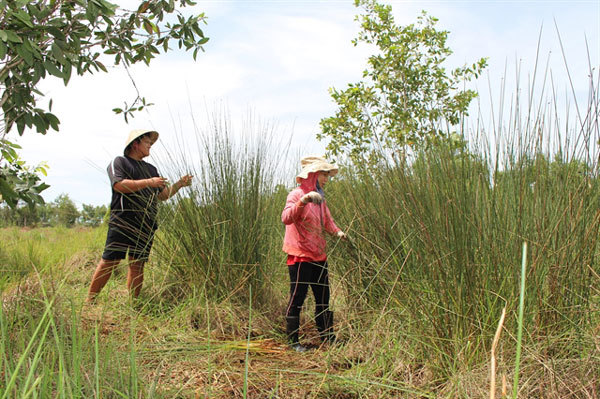 A field of wild co bang grass, which is common in the southern province of Long An, providing an abundant source of material for straws.
Then the team discovered the variety of local grass, which is common in the Cuu Long (Mekong) River provinces and is the perfect material for straws.
After being harvested, the grass is hollowed out and cut into pieces 18 to 20 centimetres in length.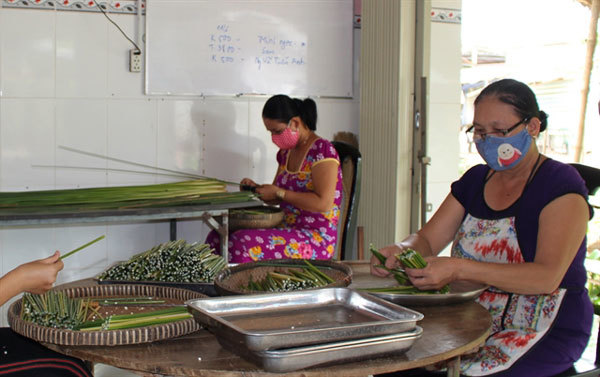 The work is suitable for workers of all ages.
Hollowing out the grass is the most challenging part. It is easy to split the delicate fibres. Once hollow, the grass is cleaned and dried.
Because of the natural production process, no two straws are exactly alike.
The straws can be used with both hot and cold drinks.
Sensitive people may detect a gentle grass smell, but the straws do little to change the taste of the drink. The grass straws are quick to decompose after they are discarded, ensuring they do not harm the environment.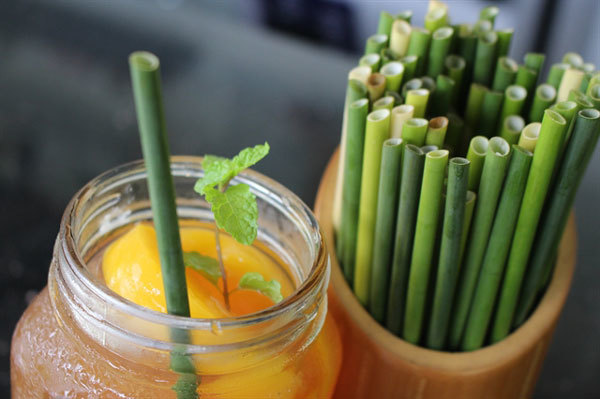 Straws made from local wild grass do not change the taste of drinks.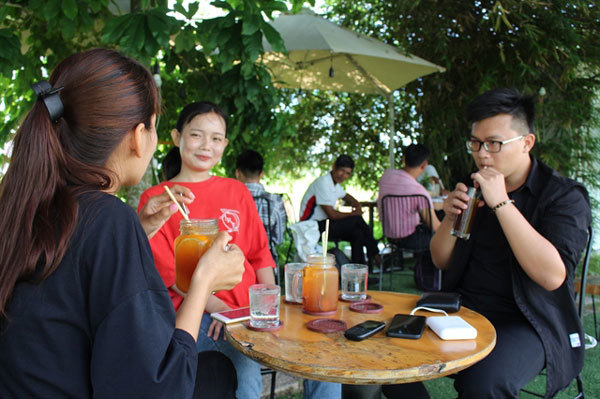 Straws made from local wild grass are used by customers at a café.
After being used, the grass straws can last for two weeks in the fridge or five days at room temperature.
The straws sell for VND600-1,000 (US$0.03-0.04) each depending on the size. As the process is all done by hand, the number of straws the workshop can produce is still limited.
Cỏ bàng grass rises from the mud and grows up to one metre high. It has flowers all year round and grows in the wild in salty marsh areas common in the south.
VNS