The sci-tech market in Vietnam saw a number of breakthrough changes in policies and activities last year. 
Tran Van Tung, Deputy Minister of Science and Technology, discussed the growth potential of the market in 2020, and the country's future orientations to spur market development.
What are the important movements in the sci-tech market in 2019, and what changes have been made to the legal framework to facilitate businesses?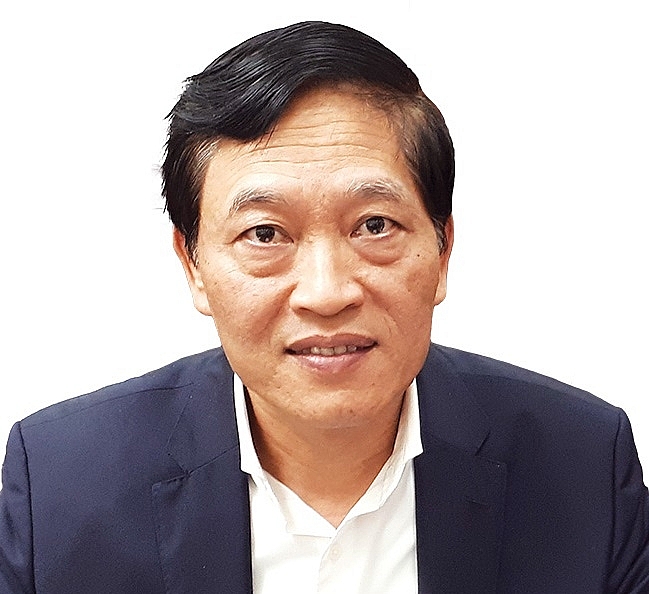 Tran Van Tung, Deputy Minister of Science and Technology
In 2019, the focus of developing the market was to establish the necessary environment for stakeholders to conduct transactions and to encourage demand by helping businesses improve their technical capacity.
Additionally, the orientations included increasing the supply of goods by promoting the commercialisation of research and development (R&D) achievements and encouraging the creation of intermediary services in the sci-tech market, such as agencies and technology transfer consultants.
This helps link up supply with demand and encourages the establishment of joint ventures between research areas and businesses via international-scale exhibitions.
To this effect, in 2019 the government enacted a series of legal documents, including Decree No.13/2019/ND-CP on sci-tech business, institutionalising the National Assembly and government's orientation which centres businesses in the country's innovation ecosystem with a series of important solutions.
These solutions include simplifying administrative procedures in the registration of businesses, applying post-inspection instead of pre-inspection in document appraisal, and specifying the administrative procedures for access to incentive policies, as well as encouraging startups to register as sci-tech firms.
For instance, sci-tech firms having manufacturing and business of products resulted from sci-tech research and development enjoy exemption of corporate income tax (CIT) in first four years, and a reduction of 50 per cent in CIT in the following nine years.
Also in 2019 the Ministry of Finance issued Circular No.10/2019/TT-BTC guiding the evaluation of assets produced as a result of state-funded sci-tech projects. This circular is the premise for organisations, individuals, and businesses to deal with their assets developed through sci-tech, thus boosting their application and commercialisation, as well as technology transfer via stake contributions and joint ventures.
Last year a number of events were held for the sci-tech market such as techmart, techdemo, and techfest to introduce new technologies to businesses, and create connectivity between business and research institutes, and universities, as well as the others involvers.
Another important step forward was the development of intermediary units in the sci-tech market. Together with improving the capacity of traditional intermediary units such as sci-tech transaction floors, promotion of technology transfer via training, and technology infrastructure support, the development of new intermediary units was also a priority task.
Innovative businesses play an increasing role in the country's economic development, especially in the digital age. How can the government support this, and lure more venture funds into this ecosystem?
The Ministry of Science and Technology (MoST) has co-ordinated with ministries and agencies to work on the Law on Support for Small- and Medium-sized Enterprises 2017 and Decree No.39/2018/ND-CP guiding the Law, with some policies supporting small- and medium-sized enterprises (SMEs) in conducting innovative business activities.
In addition, SMEs also receive financial support for legal consultancy at state agencies under Decree No.55/2019/ND-CP dated June 2019. This decree also outlines the supporting policies for household businesses which change their business model into SMEs, innovative SMEs, SMEs joining industrial links, and the value chain in line with Decree 39.
Regarding investment policies for innovative businesses, the MoST worked with the Ministry of Planning and Investment on consulting the government to enact Decree No.38/2018/ND-CP dated March 11, 2018 guiding investment policies for innovative businesses, and Decree No.34/2018/ND-CP dated March 8, 2018 on the establishment, organisation, and operation of a credit guarantee fund for SMEs.
For sci-tech development funds of enterprises to invest in innovative businesses, the MoST also compiled the Law on Technology Transfer 2017 and Decree No.76/2018/ND-CP dated May 15, 2018 to guide some regulations of the law.
Additionally, the MoST consulted the government on the enactment of Document No.1128/TTg-DMDN dated August 31, 2018 on attracting domestic and international investment in innovative businesses, while working with other ministries and agencies on new policies to attract private investment such as the testing mechanism on calling community funding and peer-to-peer lending; appointing Vietnam's representative of innovative business in developed countries; simplification of administrative procedures for investment and foreign labourers in Vietnam.
In early 2019, the government issued Resolution No.01/NQ-CP on the key tasks and solutions to fulfil the socio-economic development targets and state budget estimate in 2019, and Resolution No.02/NQ-CP on continuing to take key tasks and solutions to improve the business climate and increase national competitiveness in 2019 with orientations towards 2021. These include policies for developing innovative businesses. For instance, they set the task of adding regulations for innovative businesses to receive state funding; and establishment of national startups centres.
We will develop high-quality service complex for innovative businesses, promote development of innovative businesses in different sectors and areas of expertise such as fintech, digital technology, and big data; develop networks between Vietnam and the world, especially with experts and successful Vietnamese enterprises abroad via co-operation and exchange programmes, and international techfests; strengthen market development for the country's innovative businesses, especially international markets; and encourage powerful groups and public sectors to place orders for innovative businesses.
What are the country's key tasks and orientations to spur the sci-tech market development in 2020 and the following years?
A number of tasks will be focused on in 2020. They are improvements to the legal framework and promotional activities. Regarding the legal framework, the MoST will work on a master plan on sci-tech market development by 2030 with a focus on increasing the efficiency of technology transfer, the commercialisation of the results of sci-tech research, the establishment of a network of intermediary units connecting with international partners to strengthen information exchange, and the promotion of joint ventures and co-operation in R&D among institutes, schools, and businesses.
The ministry will also check and complete the regulations related to the capitalisation of intellectual property (capital contribution, evaluation, guaranteed transactions, and intellectual property audit) and propose new policies on finance and credit, thus promoting the application and commercialisation of research results, and intellectual property assets developed from state-funded sci-tech projects.
In addition, the MoST will organise promotion events to support the development of the sci-tech market. Specially, these annual events will focus on increasing the efficiency of technology transfer, the commercialisation of research results and intellectual property assets at home and abroad with policies to ensure information update and enhance post-promotion transactions while boosting the mechanisms to call for private investment.
At the same time, a number of groups will head abroad to stage promotional events, which will help to connect with the international technology market and link Vietnamese intermediary units with global counterparts. VIR
Bich Thuy

Businesses are an important driver for the development of science and technology in Vietnam. 

Tran Van Tung, Deputy Minister of Science and Technology, talks to Vietnam News Agency on his ministry's contributions to national industrialisation and international integration.