"FPT cannot manufacture cars, which requires precision mechanics, but it can turn cars into self-propelled vehicles," FPT Software chair Hoang Nam Tien has said.
FPT has been investing in R&D activities on autonomous driving technology for the past few years. It is  the first company to publicly introduce solutions for self-driving cars in Vietnam.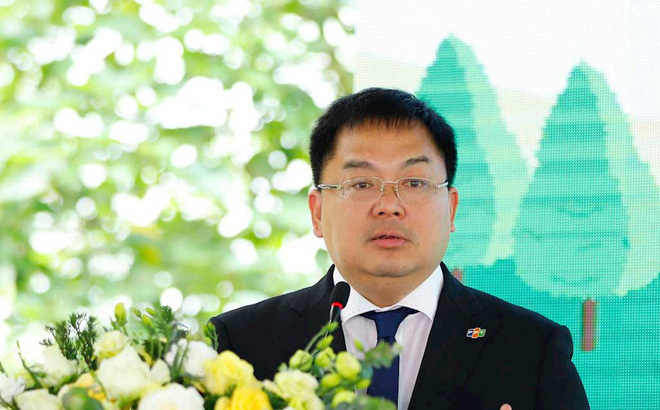 Analysts say that unmanned vehicles require the most advanced technologies and only large financially capable companies can develop such vehicles. To date, FPT Software is the only enterprise moving ahead with its plan to make unmanned vehicles.
FTP Software recently joined forces with Yamaha and Ecopark to test electricity-run unmanned vehicles in the Ecopark urban area.
Nguyen Dung Minh, deputy CEO of Ecopark, said Ecopark is cooperating with Yamaha and FPT in a project in which new products will be used to connect residential blocks in the urban area. Residents in Ecopark would hail unmanned vehicles via apps.
Tien of FPT Software affirmed that Ecopark will be one of the first places in the world to use self-propelled vehicles for commercial use.
Vietnam, together with Singapore and Malaysia, is the first self-propelling technology developer in Southeast Asia.

In 2016, FPT set up a division specializing in automobile software technology – FPT Global Automotive. At that moment, the division had 600 workers, but now it has 3,000.
Two years ago, FPT operated an unmanned vehicle on a trial basis in a hi-tech park.
A local newspaper reported that the car could self-navigate, avoid cars from the opposite direction, evade obstacles and re-direct where the roads bend.
The pilot program helped complete the design of the car, including the steering wheel, brakes and fuel system.
Tien said that unmanned vehicles will run on a certain itinerary, but will be smarter in the future.
"It is expected that by the end of the year, we will be able to hail unmanned vehicles to carry us to bun rieu (noodles in crab chowder) shop for breakfast," Tien said.
Asked about the market capacity, Tien said it is not feasible to manufacture unmanned cars that run on streets because of the problems in transport infrastructure. FPT wants the vehicles to operate within certain urban areas, tourism sites, factories, ports and golf courses.
"This is within FPT's reach and it is a potential market," Tien said.
The Ministry of Transport (MOT) has shown its support for FPT's unmanned vehicle plan by licensing the company to test the vehicle in HCMC Hi-tech Park.
Vietnam, together with Singapore and Malaysia, is the first self-propelling technology developer in Southeast Asia.
RELATED NEWS
FPT to deploy digital traffic map for Hanoi
Trong Dat