A company director in Hanoi claims he can clean up the severely-polluted To Lich River in just six months.
Vu Tien Anh, 38, director of TA Water Treatment Company, said that his company will use its own Mechanical Energy Technologies (MET) to refresh the river.
"I'm sure of the success of our company's technology. We will focus on cleaning wastewater before being discharged into the river," Anh said.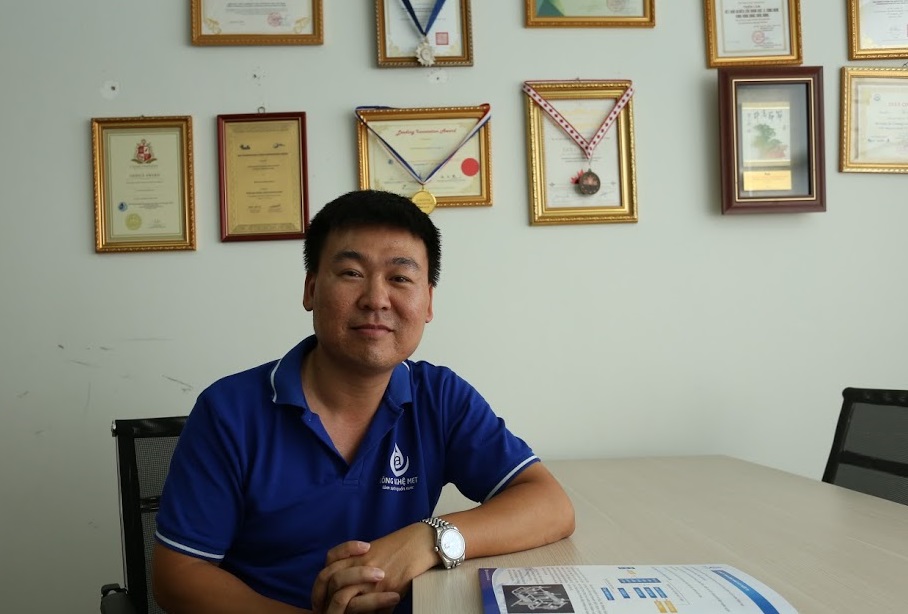 Vu Tien Anh, director of TA Water Treatment Company
If approved, the company will install wastewater treatment machines at drains of the river. Around 1-2 machines will be put at each drain, depending on the drain size.
The machines with compact design use mechanical energy so it does not depend on electricity or chemicals.
According to Anh, the technology was developed from his father-in-law's idea. Initially, his father-in-law used sand for water filtering, but the efficiency remained limited. After that he made a water filtering system using iron pipes.
Anh was interested in his father-in-law's invention and started thinking of how to make it better. For his great efforts, in 2012, MET product was completed to be introduced to the market.
"The biggest difficulty for us is to be licensed by local authorities. Once permitted, we will install a total 7,500 wastewater treatment machines at 280 drains along the river. The river water will be cleaned for roughly six months and the river will be revived for one year," Anh said confidently.
The director said that he will be willing to spend his own money of around VND500 million (USD21,739) to pilot the river pollution treatment. During the trial period, around 10 machines will be used.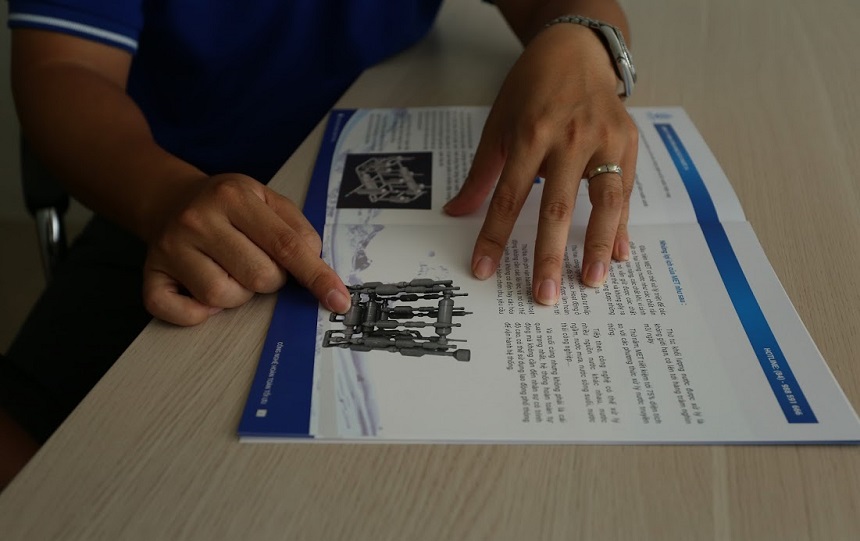 Anh is introducing his company's technology
In 2016, he ever piloted his technology at a section of To Lich River and the result was very positive.
"I will propose his idea to Hanoi authorities or at an even higher-level to save To Lich River or any other polluted rivers in the country. I hope that authorities will create favourable conditions for us to do this," Anh said.

Dan Viet/Dtinews