HCM City's plans to set up an innovation hub and become a smart city mean opportunities for universities to train human resources and related challenges.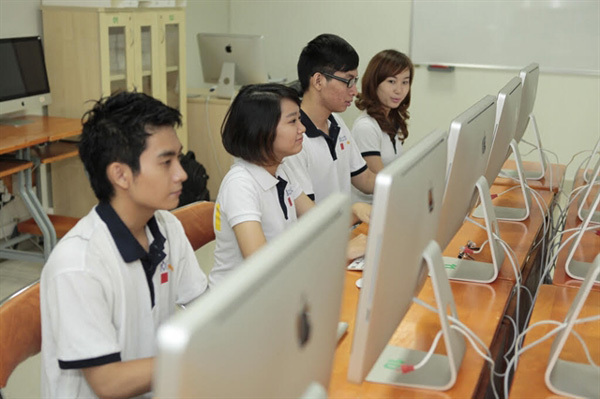 Universities have chances but also face challenges in training human resources for HCM City's innovation hub and smart city plans. — Photo courtesy of the Hoa Sen University
"IT engineers are not sufficient," Dr Vu Tuong Thuy, vice president of Hoa Sen University, told Việt Nam News on the sidelines of a forum on training human resources for building and operating an urban hub organised by the university on Thursday.
The city needs experts in various areas to develop new platforms and technologies, he said.
"They, for example, will apply artificial intelligence (AI) in urban management and other fields."
The city's policymakers and managers should have a deep understanding of the city's development status and update themselves on technologies required for development, he said.
And then they should issue more policies and create a roadmap for building the innovation hub, he said.
Based on the roadmap and policies, universities and enterprises would "transform" their students and staff, he said.
The country has many universities offering majors in IT and basic maths.
But according to him, students should be trained to have a comprehensive view on applying technologies and maths in business, urban management, healthcare sectors and other areas, he said.
Dr To Hoai Viet, head of the university's Department of Software Technology, said AI is rather new in Vietnam and so co-operation between enterprises and universities is required to share, discuss and identify uses for it.
Thuy said many universities have programmes in AI and other new technologies.
Tran Phuc Hong, managing director of TMA Innovation Centre, said five or six years ago, the company had difficulties in finding workers with sufficient qualification because only a few universities had courses in new technologies such as AI.
There are now more of them and his institution co-operates with them for students' internship and graduation thesis, he said.
Ha Than, CEO of Lac Viet Computing Corp, said the co-operation between universities and enterprises could help reduce technology importation.
They should make comprehensive plans for better co-operation, he added.
VNS