As many as 277 waste-prone sites have been removed from a list of 369 sites in HCMC, according to a report by the municipal Party Committee.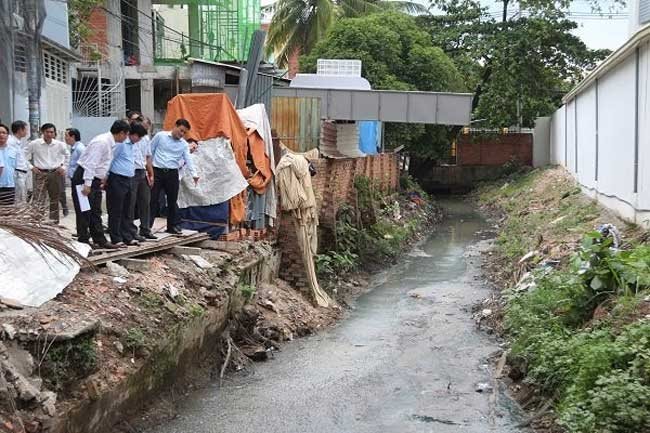 A canal near Tan Son Nhat International Airport, which has been dredged by the Tan Binh District government. HCMC has so far resolved 277 waste-prone sites
Thus, 92 other sites remain in place.
According to the report delivered at a conference on May 11 to review the six-month deployment of the HCMC Party Committee's Directive 19 calling for local residents not to litter streets and canals, districts in the city have received more than 4,000 complaints from local residents over environmental pollution.
The city has placed more than 10,800 dustbins on streets and alleys and upgraded four public toilets.
Despite these achievements, the number of waste-prone sites remains high. In addition, traffic congestion and flooding continue to be pressing issues, said HCMC Party Committee Secretary Nguyen Thien Nhan.
He called for further efforts to maintain areas that have been removed from the waste-prone area list and to resolve the remaining sites.
Meanwhile, representatives of districts proposed the city subsidize enterprises producing biodegradable plastic bags and impose higher taxes on those producing standard plastic bags.
Further, the city should install surveillance cameras in public places to prevent the disposal of waste in improper places. Those caught littering should be forced to perform community service. Repeat
offenders should face both community service and fines.
Nhan recommended creating smart dustbins that can produce musical sounds or say "thank you" whenever they are used. The district governments must work with local residents to understand the demand for dustbins, Nhan said.
Nhan also asked the municipal government to quickly publish a plan to dredge the canals in the city this year and the following year and to replace old garbage trucks with new ones to ensure the efficient
transport of garbage. SGT
Le Anh