There are about 20,000 households living along HCM City's canals and channels. The wastewater is discharged directly into the environment and causes severe pollution in Vietnam's most populous city.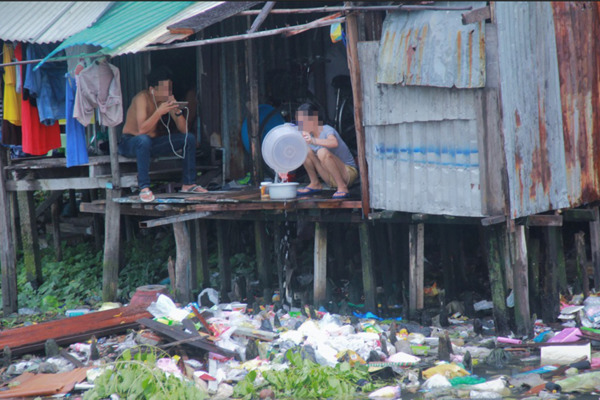 Many households live along the canals
The canals and channels in many districts like Binh Thanh and Binh Tan have blackish water and rubbish can be seen floating around. Xuyen Tam in Binh Thanh District is considered the most polluted place in HCM City but the project to deal with the pollution is stagnant. 
Le Thi Nam, a local resident, said, "We have to live with the pollution. It's worse if it rains because the rains will sweep rubbish and polluted water into our houses. We really worry about our children."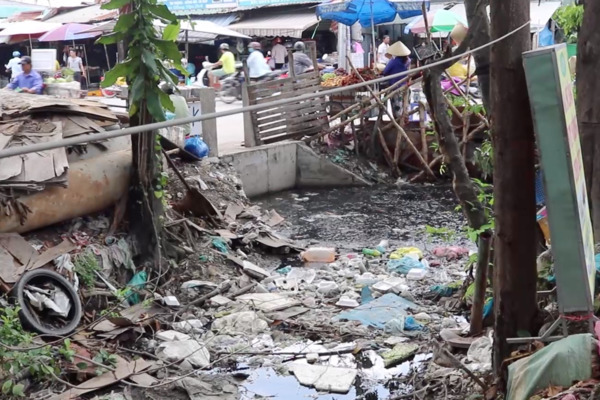 Rubbish discharged directly into the environment
Sau Su Channel is also heavily polluted from the rubbish from nearby markets and households. The rains keep bring rubbish from other places to the channel and foam can be seen on the blackish water.
Nguyen Thu Trang, a resident living near Vinh Loc A Commune canal, said, "We can't bear the smell anymore. Rubbish and dead animals from other places are also swept there. But our worst fear is flies and mosquitoes at night."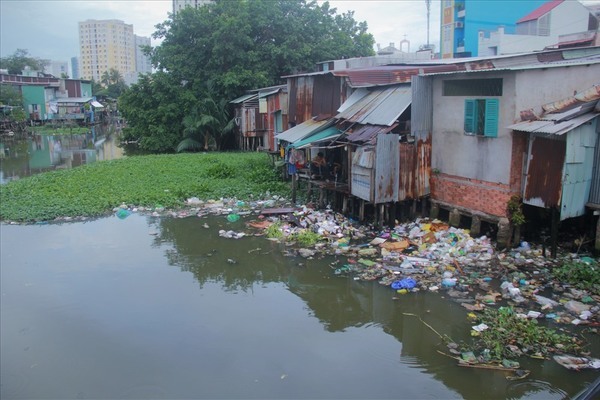 Polluting canal in HCM City
Tran Vinh Tuyen, vice chairman of HCM City People's Committee, said, "The long-term plan is to relocate all households living along the canals and channels. If the pollution problem is dealt with, we can improve the environment and boost inland waterway tourism."
Households with legal documents will be given new resettlement. Those that have encroached upon public land will be dealt with.
Tuyen said that district and wards authorities must heavily punish litterers to raise awareness about the problem.
Lao Dong/Dtinews

The United Nations encourages the world to take action to "beat air pollution" in response to the World Environment Day 2019 (June 5).  

The Japan-Vietnam Environmental Improvement Company (JVE), which has treated a section of the To Lich River in Hanoi, has offered to treat the polluted water in the Nhieu Loc-Thi Nghe, Xuyen Tam and 19/5 canals in HCMC.
After 8 months implementing the HCMC Party Committee's instruction on erasing pollution hot spots in the city, several formerly polluted canals have transformed into green areas for community activities.