The solution 'Administration and Monitoring System for Quang Trung Software City' by Quang Trung Software City has entered the list of 57 prominent projects for 'Smart City Asia Pacific Awards 2019', held by IDC Organization.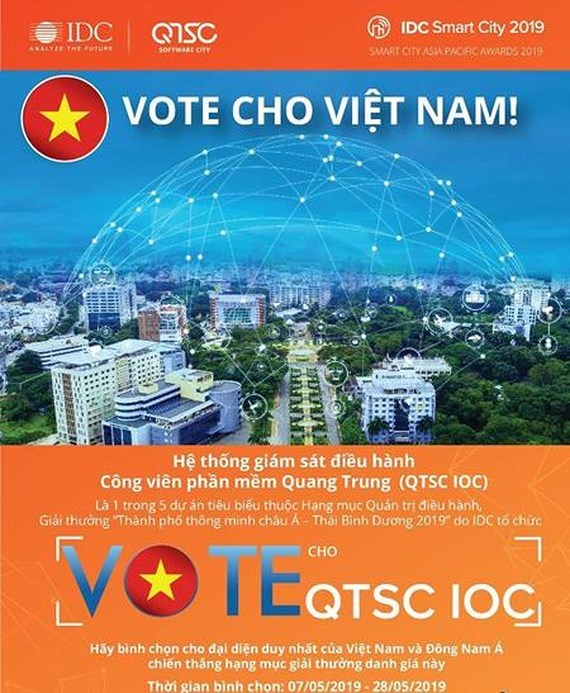 Quang Trung Software City passes preliminary round of Smart City Awards
The solution is now eligible for the online voting round. It is the only representative in the Southeast Asia to compete against four other contestants, 2 of which are from China (Yingtan City and Longyan City) and the last 2 are from the Republic of Korea (Daegu City and Seoul).
Online voting from individuals and organizations worldwide is going to decide the winner for the Awards.
The best in each category, after being nominated, are identified in the 3 rounds of evaluation from IDC analysts (accounting for 50 percent of the total), the online voting round (making up 25 percent), and the last evaluation from the international consultation council (comprising 25 percent).
The results are going to be announced in July 2019. After that, these winners will be sent to participate in the global 'Smart City Awards'. SGGP
Thanh Tam