Authorities in Hoi An are seeking measures to deal with the rising amount of waste.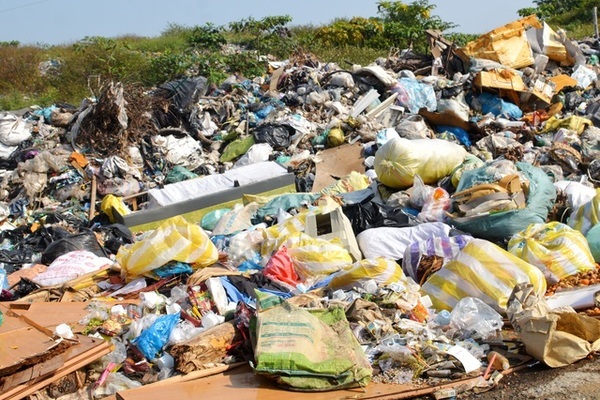 Rubbish at Cam Ha dumping site
Since late July, Quang Nam Urban Environment Company has already stopped transporting the rubbish to Tam Xuan 2 dumping site due to a local protest. Nguyen Cao Vuong, a resident in Bich Nam Village, said his family had been tortured by the smell from Tam Xuan 2 site. Their water source was also contaminated. The villagers have protested by blocking the road to prevent trucks from entering the site.
The local authorities agreed to temporary stop transporting the rubbish to Tam Xuan 2 site until they can find a solution.
As a result, Cam Ha dumping site is being overloaded with 272,000 tonnes of rubbish. The incinerator at Cam Ha site stopped working since last October. Hoi An authorities have sought solutions from experts but there's no result.
The authorities can only urge the residents to classify the rubbish at home and farmers should deal with organic rubbish on the spot.
Nguyen The Hung, vice chairman of Hoi An People's Committee, said waste treatment was a serious problem in Hoi An because their waste treatment plan couldn't operate at its full capacity. Meanwhile, the rubbish in Hoi An has doubled after four years. In 2015, about 50 tonnes of rubbish were collected every day. But this figure increased to 100 tonnes as of September.
The Department of Natural Resources and Environment was asked to consult to create a waste treatment project and how to choose foreign investors for environmental projects. Dtinews

Many homestay owners have suffered from hot development and severe competition.

Policymakers, tour firms, and relevant parties in Quang Nam Province have jointly sought effective solutions to ease the excess of tourists seen in the center of Hoi An Ancient Town, especially at night.