The Industry 4.0 Summit 2019 will take place in Ha Noi on October 2 and 3, gathering 2,500 Government leaders and representatives from embassies, international organisations, localities and businesses.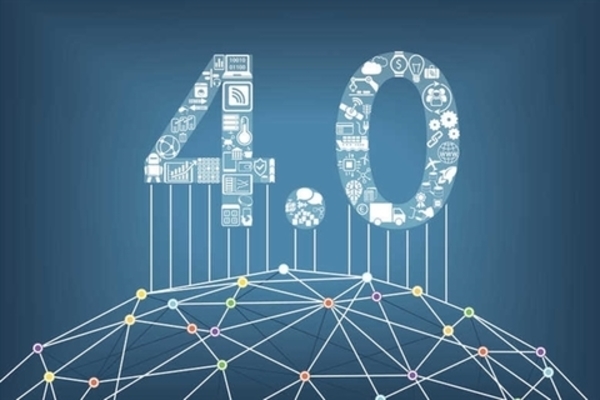 Industry 4.0 Summit 2019 will contain is expected to have 2,500 participants attending seminar series on smart banking, smart city, smart production, smart energy and digital economy and visiting exhibition on digital economy. — Photo mta vietnam.com
The summit, themed 'Digital Vietnam: Accelerating digital transformation toward sustainable development', will be held by Party Central Committee's Economic Commission and several ministries and sectors. It will evaluate the implementation of the Fourth Industrial Revolution of Viet Nam and disseminate guidelines and policies of the Party and the State.
The organisers said there are more than 40 countries and territories, including developing countries, that have issued strategies and action programme relevant to the Fourth Industrial Revolution. In Viet Nam, the Politburo has also worked to upgrade the digital capacities for a powerful 4.0 transformation.
The seminar series focuses on five main topics, namely smart banking, smart city, smart production, smart energy and digital economy.
At the forum, an exhibition will take place with 80 booths from domestic and foreign companies, showing technologies of four areas including finance-banking, production, energy and smart cities. It's expected to help businesses learn and seek opportunities for co-operation and investment in Viet Nam.
Some 85 per cent of industrial enterprises in Viet Nam still lag behind the Fourth Industrial Revolution, and only 13 per cent are at beginner level, according to Nguyen Duc Thanh, director of the Vietnam Institute for Economic and Policy Research (VEPR).
In a draft national digital transformation plan, Viet Nam targets emerging as one of the top four countries in ASEAN in terms of digitalisation by 2025 with 80,000 digital technology companies.— VNS

The scenario that 85 percent of garment workers would lose jobs to robots because of the 4.0 industry revolution will not happen in Vietnam in the next 10 years, businesspeople say.

At first glance, fine arts and high tech may not be perfect bedfellows.