Buyers who want an iPhone 11s can choose either products imported to Vietnam through unofficial ways or locked products. Officially distributed products will not be available until the end of October.
Two weeks after the first products were brought to Vietnam, the prices of iPhone 11, iPhone 11 Pro and 11 Pro Max became stable.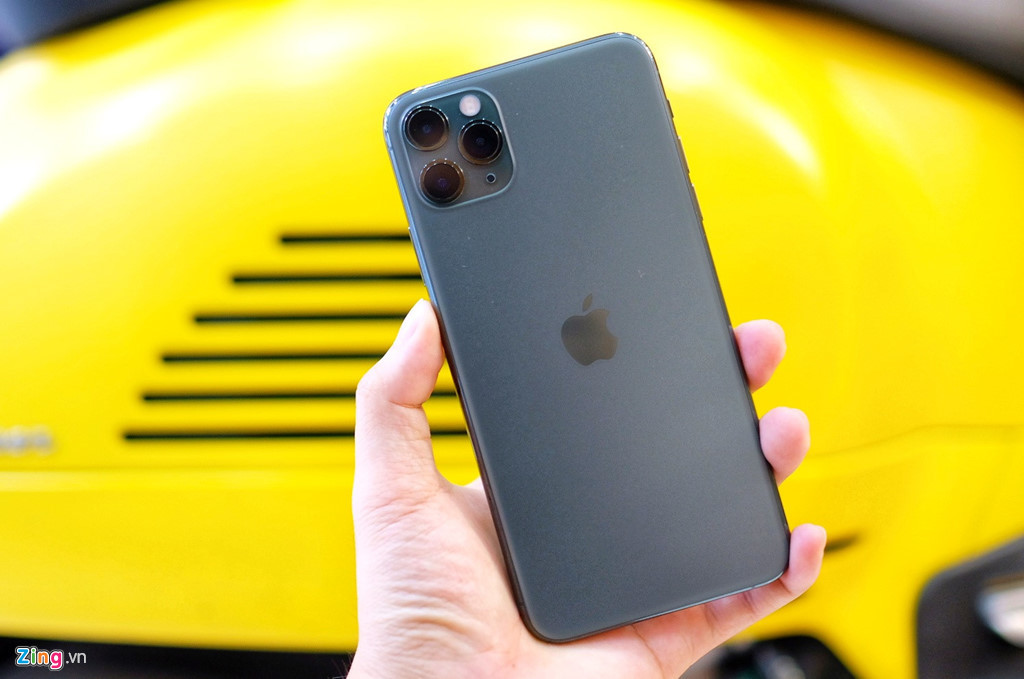 Several owners of private shops noted that the sales of the 2019-generation iPhones are better than previous-generation ones. Customers favor iPhone 11 Pro Max, though it is the most expensive, while iPhone 11 and 11 Pro are selling more slowly.

According to Zing, customers now can choose international version 1-sim products from the US (code LL/A) and Singapore (ZP/A), or international version 2-sim products brought to Vietnam from Hong Kong (ZA/A). They can also choose locked versions sourced from the US and Japan.

Two weeks after the first products were brought to Vietnam, the prices of iPhone 11, iPhone 11 Pro and 11 Pro Max became stable.
The products brought from Hong Kong are believed to be the cheapest. iPhone 11 Pro Max 64 GB (ZA/A) is now offered at VND30.4 million, or VND500,000 cheaper than the products sourced from the US. For products with bigger memory capacity, 256 GB and 512 GB, the price gap could be up to VND2 million. The same is also occurring with iPhone 11 and 11 Pro.

Explaining the lower prices, Tuan Thanh, the owner of a private shop on Su Van Hanh street in HCM City, said most Vietnamese customers don't like iPhones sourced from China for fear of feature limitations, but thzt us actually not the case.

Vietnamese prefer products from the US, which explains why iPhones reserved for the US market are always the most expensive.

Thanh advised people to buy iPhone 11s sourced from Hong Kong because the products are in no way inferior to the products from the US, while they are much cheaper. Those who want 2 physical Sims have to choose products from Hong Kong, while the iPhones from the US and Singapore only have one physical sim and one e-sim.

In Vietnam, e-sim is supported by mobile network operators. However, many customers still find it inconvenient to use e-sim. If users change sims often, buying products with two physical sims is a better choice.

Locked iPhone 11s are also available in Vietnam. Locked iPhone 11 Pro Max 64 GB, 256 GB and 512 GB are sold at VND22 million, VND25 million and VND26 million, respectively.

Locked iPhone 11 will be the choice for those who want to have iPhone 11s at reasonable costs. New givey simcards used for iPhone 11 are available in the market.

Authorized resellers said that the trio of iPhone 11 with the VN/A code, reserved for the Vietnamese market, would hit the shelves in late October or early November.
Mai Lan 

iPhone 7 Plus, X and XS Max, models that Apple has stopped manufacturing, are all bestsellers in their market segments in Vietnam.
iphon

iPhone XS Max 64 GB was the best selling high-end mobile phone model in July, accounting for 16.5 percent of market share, according to GfK.