More than 1 million people are working in the IT industry in Vietnam, but 80 percent of them are doing outsourcing.
More than 1,000 IT developers attending Google I/O Extended Central Region 2019 held some days ago in Da Nang discussed a big question: why can Vietnamese IT talents reap big successes overseas, but more than 1 million IT engineers in Vietnam still mostly work as 'coders'?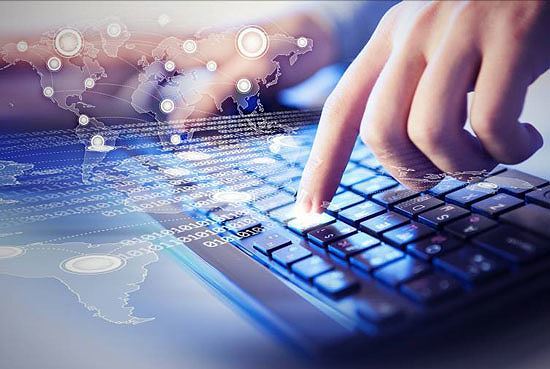 Ha Thanh An, deputy CEO of VinTech City, which is managing an investment fund for the startup community, began her story with "make in Vietnam' slogan.

"This is a type of pun: Vietnam needs to make and create products in an active way, i.e 'make', not in a passive way 'is made'," An said.

With the experience of the director of Startup Viet Partners and co-founder of AntBuddy, a startup in Da Nang, as well as the experience of managing a software outsourcing company, An believes that it's now the time for young developers to leave their 'nests', where they eat instant noodles all day and work as coders for foreign enterprises.
More than 1 million people are working in the IT industry in Vietnam, but 80 percent of them are doing outsourcing.
It's time for them to create products and invent solutions of their own.

A report shows that about 1 million Vietnamese people are working in the IT sector, but 80 percent of them are doing outsourcing. What should they do to shift from outsourcing to software specialists or technology directors like some Vietnamese at Uber, Google Deep Mind and other leading technology firms?

Vu Xuan Truong, deputy director of the Da Nang Business Incubator, said one needs to start with 'open mind' when choosing career paths and prepare well for the choice.

Speaking before the IT engineer community of the central region, An said the technological capability of the IT developers in the central region is in no way inferior to Hanoi and HCMC. They only lack the opportunities to be in contact with the professional world.

She noted that the central region's people have big advantages as they are patient and industrious, but they are sometimes too cautious, which hinders them from making breakthroughs in their solutions.

There has been a long debate about which way Vietnam should go – continue to do outsourcing for foreign firms or gather strength on R&D.

Some believe that Vietnam, with limited experience and power, should focus on doing outsourcing, the work that doesn't require much money and resources, while it still can bring satisfactory income. Doing R&D is beyond their reach.

Meanwhile, others argue that if Vietnam still does outsourcing, it will never finf it name on the world's IT map and its plan to become an IT power in the world will fail. 
Nhat Ha

Vietnam will need an additional 400,000 information technology (IT) personnel by 2020, heard a forum on information and communications technology (ICT) human resources held in Hanoi on Saturday.