Prof Dr Dao Xuan Hoc, chair of the Vietnam Water Resources Association,  believes that ecological reservoirs are a good solution to ease floods, and mitigate landslides and subsidence in Mekong Delta.
Hoc, who spent many years studying challenges for Mekong Delta, found that one of the reasons behind the current problems is the uncontrolled exploitation of underground water.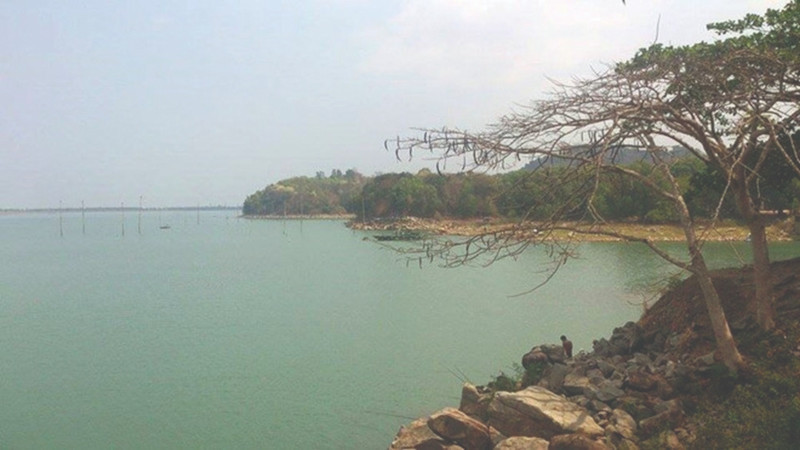 Underground water is not only important for sustainable development, but is vital for the development of delta and urban area.

In order to stop uncontrolled underground water exploitation, it is necessary to settle the fresh water supply problems, and storing fresh water is a must.

The expert, in an interview with Tai Nguyen & Moi Truong, stressed that it is necessary to stop the exploitation of underground water, the major cause of land subsidence.

He believes the Mekong Delta needs many ecological reservoirs in the provinces in the area. Each urban area should reserve 10 percent of its land fund for ecological reservoirs. If so, more than one goal will be reached.
Underground water is not only important for sustainable development, but is vital for the development of delta and urban area.
First, when digging ecological reservoirs at the depth of 5-6 meters, localities will have big volumes of soil which can be used to heighten the ground by 60-70 centimeters. If so, sand from river will not be needed for ground leveling.

This will immediately help ease the demand for sand and river sand exploitation, thus preventing landlides in river banks, canals and coastal areas.

Second, ecological reservoirs will improve the climate for urban areas. Ecological reservoirs will be applauded by urbanites because Vietnamese like living in areas around lakes and rivers.

Real estate investors will also like the reservoirs, because they increase the value of land plots and reduce the investment costs.

This can be seen in some urban areas, such as Ecopark and Vinhomeriverside. Sai Gon Binh An urban area also reserves 22 percent of land fund for ecological reservoirs.

Third, the reservoirs will help settle floods caused by rains, and the land subsidence. It is estimated that reservoirs should have the area equal to 4 percent of urban area to prevent floods.

Fourth, the reservoirs will be supply sources of fresh water.

In order to collect enough water for people in residential quarters (150 liters per head per day) with the population density of 30-49 square per head, water reservoirs need to have the capacity of 2,900-4,800 for one hectare.
Ly Hai 
After nearly two years of implementing a government resolution on sustainable and climate resilient development of the Mekong Delta, known as Resolution 120, a number of policies have been revised to enable the region's comprehensive development.

The Fourth Industrial Revolution has created many technological achievements to help people conquer nature, Prime Minister Nguyen Xuan Phuc said yesterday.