Minister of Natural Resources and Environment Tran Hong Ha has visited the site and checked the water treatment project at the To Lich River.
Ha visited Japanese experts from JVE Company on October 30 and checked on the nano bioreactor technology which is being used to treat the polluted river. JVE Company also announced the project's results and improving water quality in the To Lich River.

Ha also fed the fish which are being raised for the project. JVE Company released 100 goldfish and 50 koi fish in the treated water to test the water quality. After a month, most of the fish are still healthy. Meanwhile, other fish are still dying outside of the treated area.

Tadashi Yamamura, UN environmental expert and President of the Japan Environment and Trade Promotion Organisation, said they had selected the most suitable equipment and method to treat To Lich River in order to have the best result with reasonable cost.

Some photos of the visit by the minister: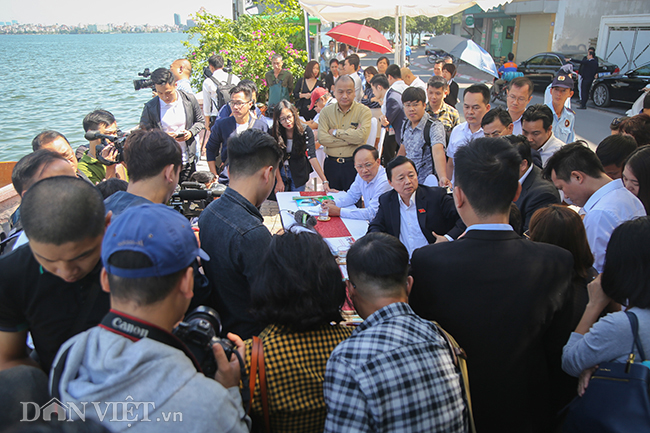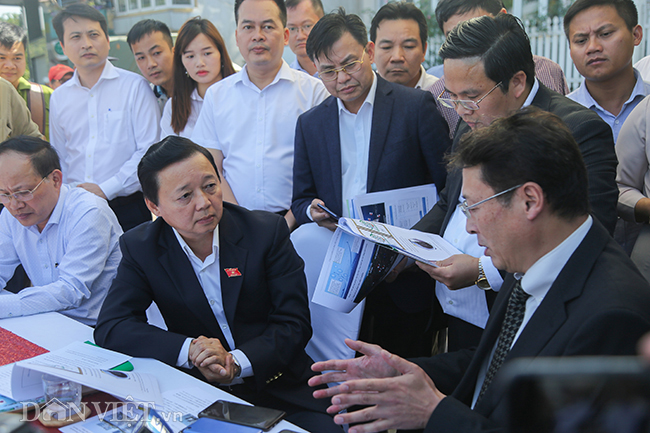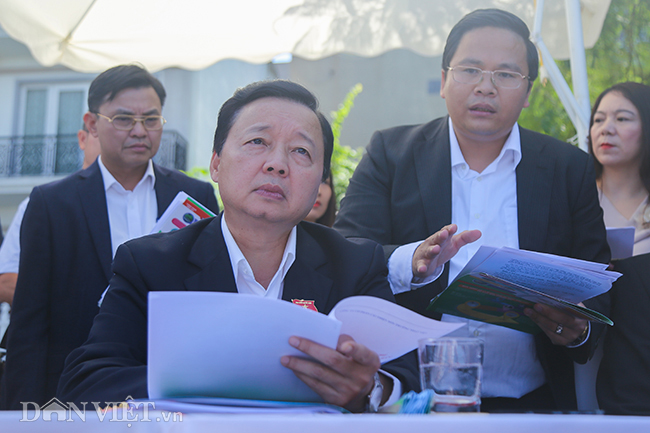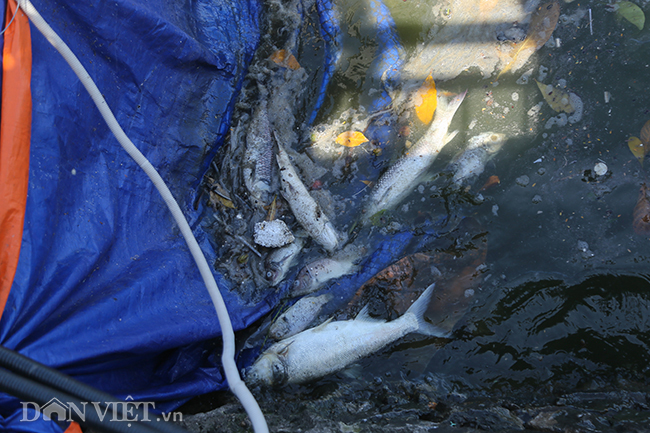 Minister of Natural Resources and Environment Tran Hong Ha checks the pilot programme to clean a part of Hanoi's To Lich River

Dan Viet/Dtinews

A Japanese Koi has been found dead after two days being released into the To Lich River and expert said that it was poisoned.  

Both Koi fish and carp fish have been released by Japanese experts and Vietnamese scientists into areas of the To Lich river and West Lake that have been treated for pollution as a demonstration of how clean the water is.

Nano-bioreactor technology has not been able to fully clean the To Lich River in Hanoi.